Gain Clients Building A Powerful Online Presence
Without Learning It All By Yourself
You are in the right place!
Here's why…
Because in today's world,
an online presence
can be the difference between
In Fact, This Is Just The Tip Of The Iceberg…
What is the first thing that people do when they try to find something? They google it. How can potential customers find you if your business is not online?
 the online sales department of your business,
helping new customers to find you so that 
you get more booking and sales
I'll take from you all the headaches so you can concentrate  on what is important to you: Your Business.
What you get with all packages:
I build with self-hosted WordPress website only.
The reason is that you will have the full ownership and control of your content and website (which is not true if you use platform such as Wix, Weebly, Clickfunnels, Shopify, etc.) 
The questionnaire is the starting point for us to know what you are looking for. It should take you about an hour to complete. 
2 X one-hour consultations
From the answers you provided on the discovery questionnaire, we will talk about your vision, what you want to achieve with your website, and the style you are looking for. 
It shouldn't take longer than a month to deliver your website. The reason is that I collect all branding and content from you before starting the project. 
You don't necessarily need to have a domain name and a hosting account when you contact me. However, you will need to set them up before I start your project. Do not worry, I can provide help for these tasks.
I work with Elementor Pro builder (option for Divi).
I use two frameworks only:
I know these two frameworks inside and out so I'm very confident that I can do the work and execute it well. 
I will install for you all the basic plugins:
Security: You want to make sure that your content is perfectly safe. You will have a SSL certificate so your visitors feel safe too!
Backup: We all need a security blanket!
SEO: I will build your new website with SEO in mind. In simple words, helping people to find your website when they search on Google.
Coming Soon: While building your website, I will place a coming soon page so you can still catch leads.  
You want to capture leads on your website to grow your email list. 
No problem, I will install a contact form on your website and integrate it with the email platform of your choice. 
Also, you want to encourage your visitors to follow you on Social Media and create deeper connections. We will showcase your social media profiles. 
Any pages published on the web must have a privacy and term of service policies. It's a legal requirement.
I will give you fill-in-the-blanks legal templates that you will fill. Then, I will add them into your website.
100% mobile phone, tablet and desktop compatible. 
At the end of the project, we will have a video call with overview of your WordPress website back-end. 
After the launch of your website, I offer three weeks email support. You can ask any questions you have regarding your website. 
After that time, if you need more help or prefer to totally pass off the tech, you can sign up for my Monthly Website Maintenance Package and leave all the updates (WordPress, Theme, and Plugins), backups, and security checks to me! 
What's the best package for you? 
The Basic Plus package offers to launch your website in a jiffy. This package is for you if you need a small online presence as you conduct your business mostly from word of mouth.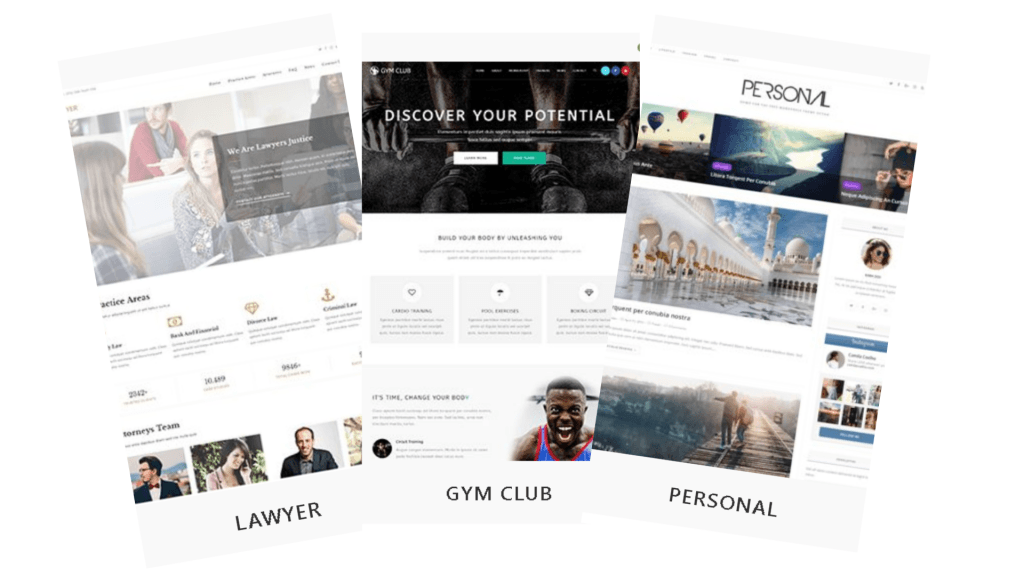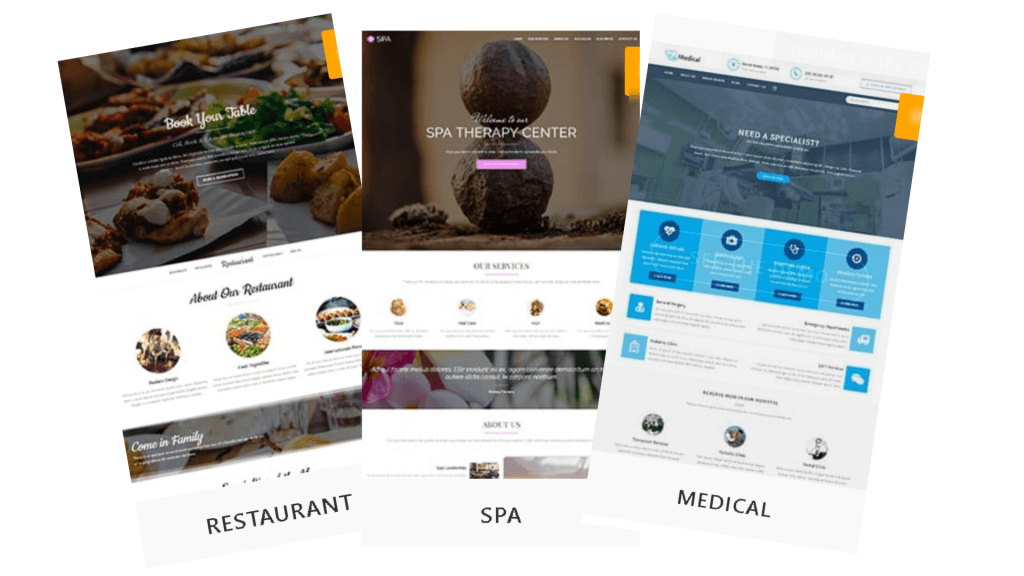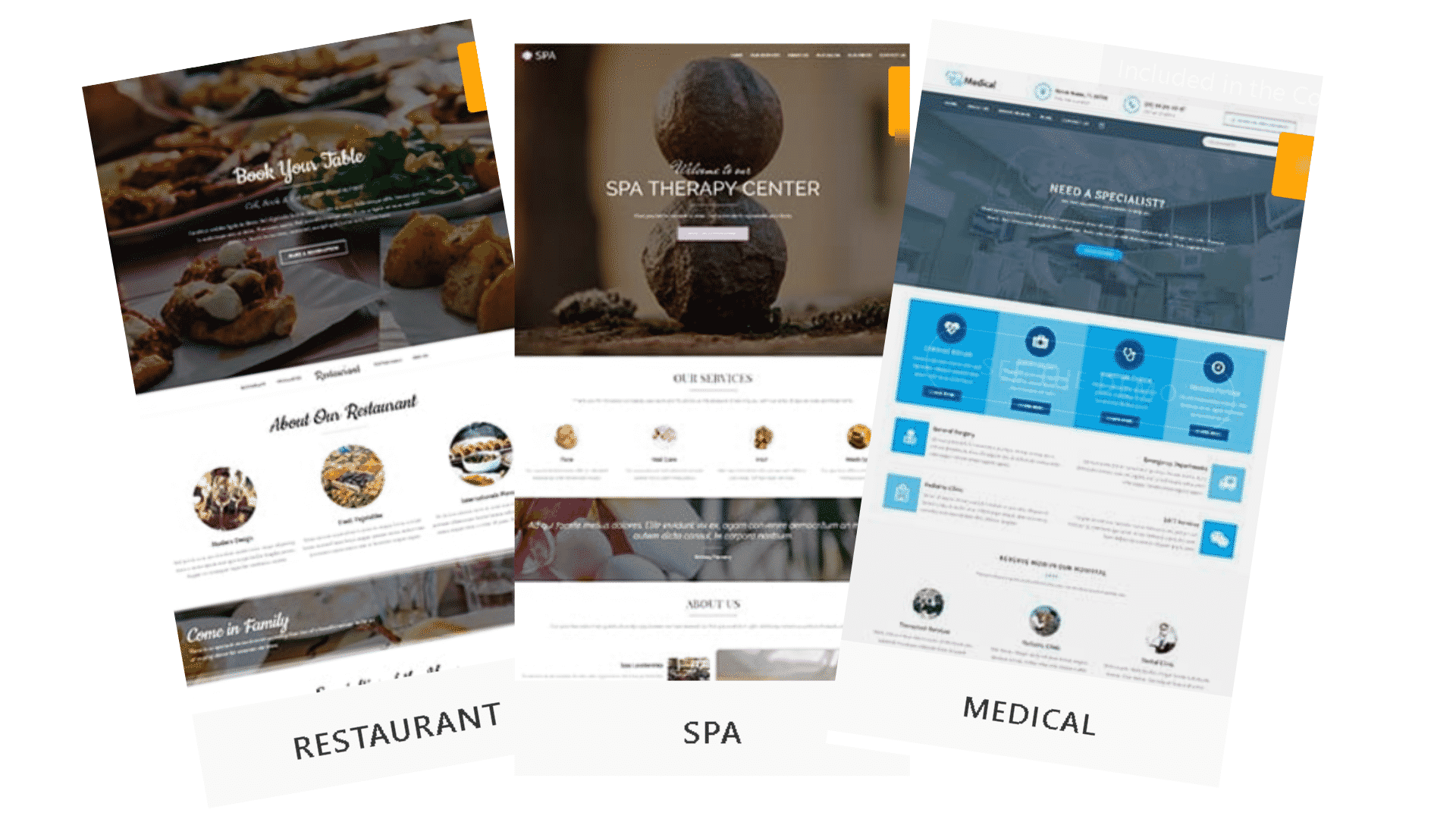 The Premium package, most popular offer, will get you online, assists you being found in web user searches, and attracts your ideal clients. 
As a freelancer who needs to get noticed quickly, the Premium package is for you.
The Elite package takes the Premium package and amplifies it with a strong lead generation marketing strategy. 
Your business will thrive with a website that generates leads and sales. Your business will stand out from the crowd.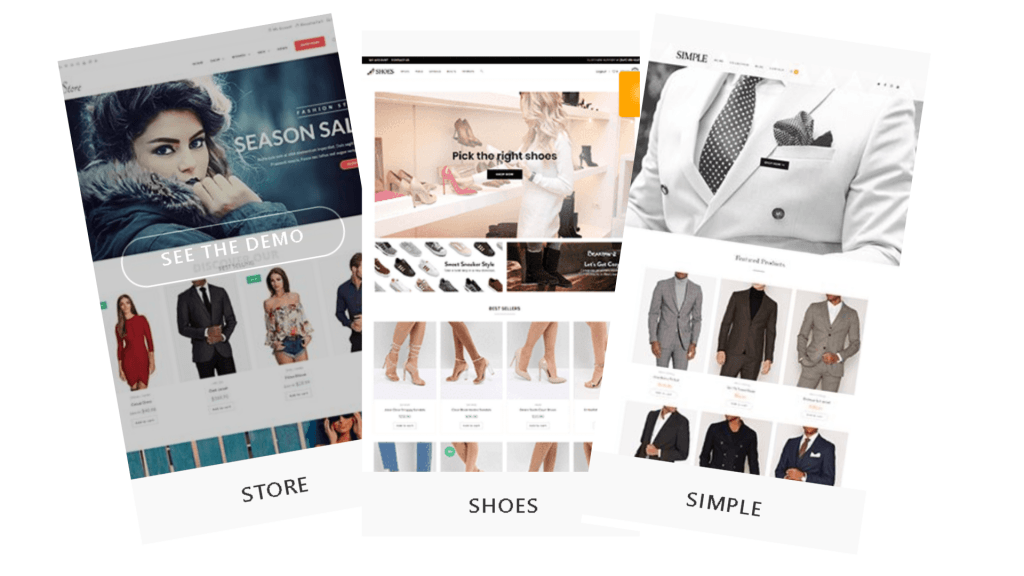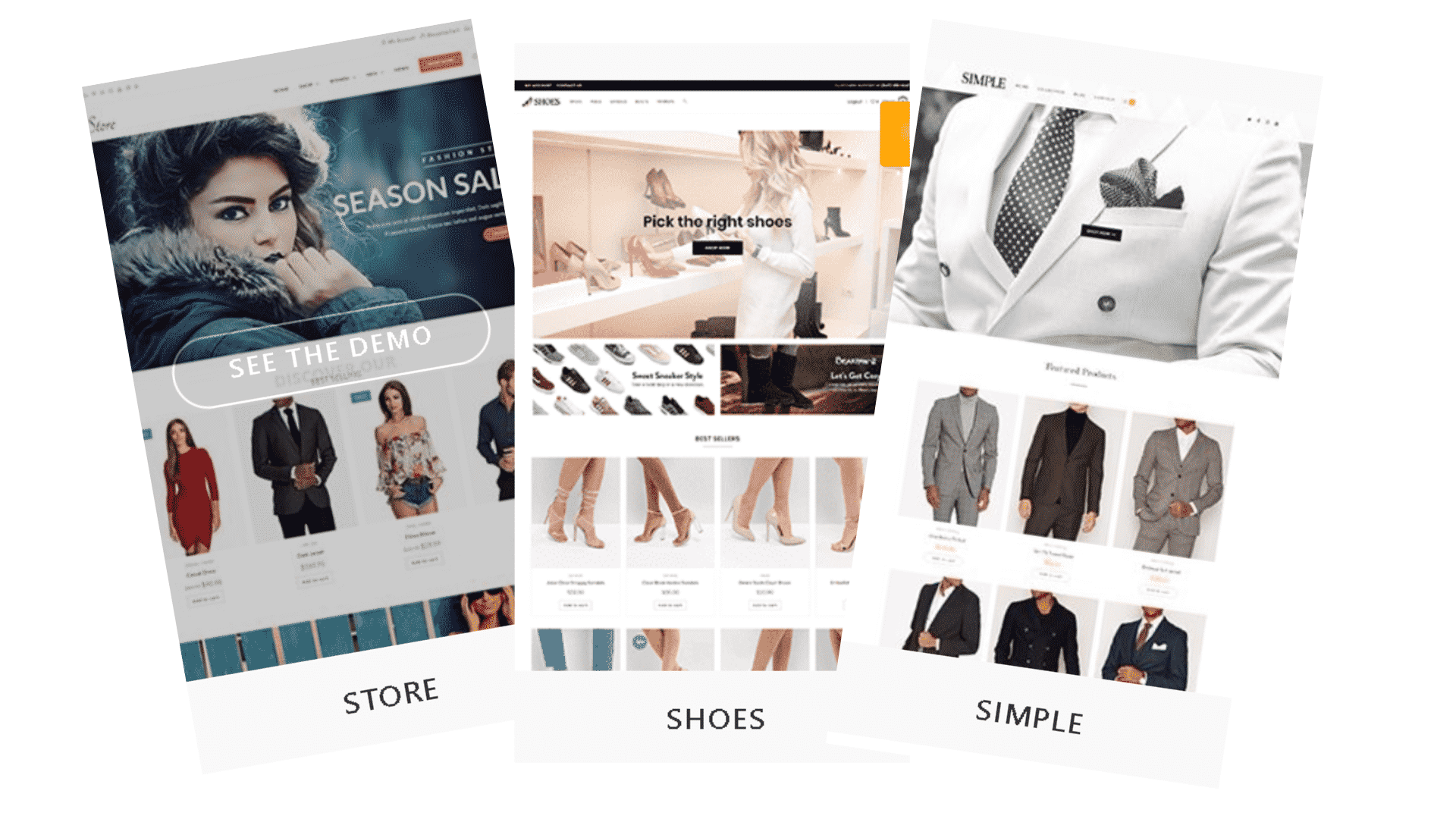 CHOOSE THE PERFECT WEBSITE PLAN
The one that resonate with your needs!
*Please note that web copy/content/text/logo/branding/images are not included in these packages – I can offer them with extra fees or must be provided by the client before the project starts.
** For any website, three pages are required by laws: Cookie Policy, Privacy Policy and Terms Of Service.
This is for you if you are a solopreneur who: 
Previous client's projects
Frequently Asked Questions
Most frequent questions and answers
WHY SHOULD I HIRE YOU?
I have been in business for years now. From websites to sales funnels, I worked with hundreds of business owners just like you. I received countless testimonials for my work.
I know exactly how it feels to be in your shoes. I promise you to take your project as it was mine.
WHICH WEBSITE PLATFORM DO YOU USE?
All website packages are built on WordPress. It's the best platform and has 60% of the market shares. It's SEO ready so it helps you to be found. It's highly customisable with plugins and it exists thousands of theme. Themes allow you to change the design of your website very quickly. The updates and maintenance are easy to do.
CAN I CHOOSE MY THEME AND PLUGINS?
I work with Elementor Pro, or Divi to build your website.
I use Ocean WP, or Genesis Framework & child themes, or Divi only.
It's go over 100 themes so I'm confident that you will find what you are looking for.
CAN I HAVE A MEMBER AREA?
Of course! A membership area can be installed either in WordPress or another platform. I'll deliver the best solution that will suit your needs.
I SELL PHYSICAL AND/OR DIGITAL PRODUCTS. CAN I HAVE A SHOP?
Woo Commerce is the perfect solution for you and it works beautifully with WordPress. Woo Commerce can be included with the Wizard package as an addon for €300. If you prefer a different solution such as Shopify, Seamcart, etc. , we can discuss it during our call.
I ONLY NEED SOME UPDATE ON MY WEBSITE
It's not an issue at all! No project is to small. If you need to add a new page, or a new form, or anything else, I will work out a few hours package for you. 
Book a call below to share the details with me.  
HOW DO I MAINTAIN MY SITE?
No worries! At the end of our project, we will have a shared screen video call where I'll walk you through the back-end of your website.
Alternatively, you can hire me on a monthly retainer basis and I'll do the hard work for you. Find out more here
I'M LOOKING FOR CONTENT MANAGEMENT
Awesome! I can help you publishing your content. I will make sure that all your articles are SEO optimised. 
We can work out a monthly retainer contract or a one-time project.
CAN YOU PROVIDE BRANDING AND CONTENT?
Absolutely! I have a copywriter and a brand strategist in my team. Both can provide their services to our project. These services can be included in your proposal.
WHAT IS NOT INCLUDED?
All additional subscriptions such as Domain purchase, website hosting, email provider, etc… are at your charge.
I can definitely help you to choose what is the best for your business. 
I'M STILL NOT SURE
I'll work closely with you to design a website that specifically answer your business needs. Your website will be tailored to drag traffic determined by your digital marketing strategy. I'll build it with a purpose: get you results aligned with your business goals.
HOW DO WE GET STARTED?
Click the "Let chat now" button below and book a free 15 min consultation.