Trading Online Voucher – Local Entreprise Office (LEO)
Trading Online Voucher Scheme – It's up to €2500 grant to help small businesses build or update a website.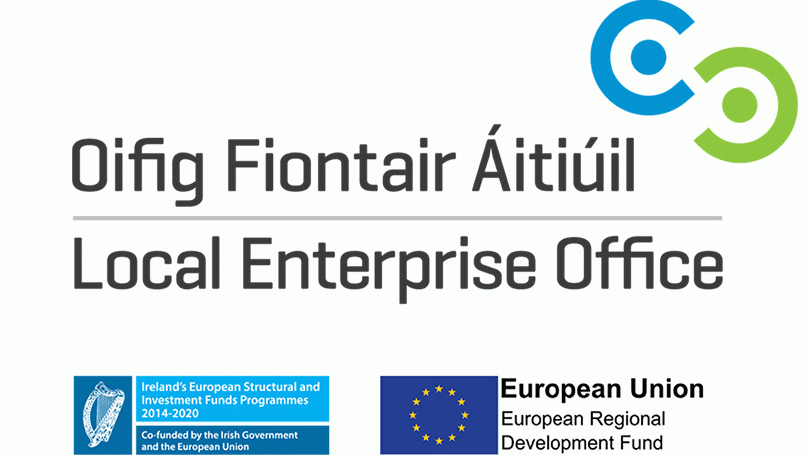 Irish small businesses can apply for the Trading Online Voucher via their Local Entreprise Office (LEO) to avail up to €2500 (10% funding).
The objective of the Trading Online Voucher scheme is to help small businesses grow their sales, exports and ultimately jobs.
Yes, you can get a new website, or an online store for just €250 out of your pocket!

How does it make you feel?
How do I apply for the Online Trading Voucher?
You need to find your Local Entreprise Office – If you do not know where it's is, you can find it here.
Then you will need to register for a Trading Online Grant Information Session. It's mandatory to attend the training before applying for the grant/voucher.
During the three hours presentation, the training will cover topics such as:
Developing a website Digital marketing Social Media for business
Search engine optimisation
Application process Eligibility criteria
After the session, you will receive a form to apply for the voucher. I'm available to help you with this task. Please book a call with me here.
Note: training session is only for owner/managers who are interested in applying for the grant/voucher for their business.
What are the requirements for the Online Trading Voucher Scheme?
Eligibility Criteria
Vouchers will be available to a maximum value of €2,500. The applicant contributes 10% of eligible expenditure (exclusive of VAT)
Voucher approval must be gained prior to incurring any expense
Own labour is not an eligible expense
Third party costs only will be considered
All third party/supplier invoices must contain proper business details (e.g. Tax and Business Registration details)
Which businesses are eligible for the voucher?
Limited Online Trading presence
Less than 10 employees Turnover less than €2m
Applicant business must be registered and trading for at least 6 months
Businesses must also have had a minimum turnover of €5,000 in the past six months or €10,000 in the past year to be eligible for this grant.
Business must be located in one of the pilot areas under this phase of the scheme
How can I use my voucher?
IT consultation
Development or upgrade of an e-commerce website
Implementing online payments or booking system
Purchase of Internet related software
Purchase of online advertising (this purchase cannot make up any more than 30% of approved Voucher costs and can only be drawn down in one payment phase)
Developing an app (or multi-platform web pages)
Implementing a digital marketing strategy i.e. Social media marketing
Consultation with ICT experts for early stage adopters of online strategy
Training/skills development specifically to establish and manage an on-line trading activity
The voucher is not valid for development of brochure websites, purchase of non-internet related software, website hosting, or anything other than online trading related activity.
If you already received a first Online Trading Voucher in the past, you can still apply for a 2nd one if you need to upgrade their existing e-commerce capability. The second voucher would also have a requirement for co-funding of 10% by the applicant.
Last, you will have 9 months from date of approval to claim their grant.
To find out more about my website services click here.
Are you interested in applying for the Trading On line Voucher? Get in touch today and I can talk you through the process and help with the application and/or implement your project – here.
I'm looking forward to hearing from you!
Note: €150 fees apply for a quote that is 100% refundable on our next WordPress website development or update an existing website project together.