Hi, my name is Sabrina I'm a digital marketing strategist, and I welcome you in my series "How to tools."
Today we are here to learn how to create a Facebook group. It's not very complicated. It's got just a few changes that were made by Facebook recently so we can go through them today.
Where to start:
To create a new group, you will have to go to your Facebook group sections on your Facebook account (left sidebar on your Facebook feed.)
When you are on your group page, at the top right, click on "create a group."
In the pop-up write:
Name of your group

Add at least one person

Choose the privacy of your group.
If you are creating a public group, anybody can join the group at any time and anybody without joining will be able to see all the members, all the posts of your group.
The decision will be depending on what are the goals of your group and what you are using it for.
You can have a closed group, which means when somebody will find your group names by searching on Facebook, he will be able to see the description of your group, but they won't be able to see the post, the members that are inside.
The last type of group is a secret group which means that your Facebook group won't appear on Facebook search and you will have to share the link for people to join it.
Moderate the group section:
Schedule and manage your posts.

Members requests: see who want to join your group, who they are, etc.

Notification settings

Create the group rules

Reported by members

Spam post flagged by Facebook
Edit the group setting section:
Description

Group type

Add linked pages

Branding colour of your group

Membership Approval

Posting Permissions
How to:
Facebook group cover picture
The size of the picture is 820×312. However, Facebook won't show it all and to be mobile responsive, you will have to put your content in a box 660×251
Create questions to approve members request
You can add up to three questions that people need to answer to join your group.
Units are like the category for your posts. It's an easy way for you to organise your content so your members can easily find resources.
In the video, I show you how to create the different units and the content for each unit.
In a group, the pinned posts can be found now under Announcements.
In this section, you can read all the analytics for your Facebook group from posting to request to join, etc.
It's a big question!! What to post?
When you create a group, you are doing it with a purpose, a theme. So obviously, you will engage with your members related to the topic of your group.
One way to make sure that you are on the same page with your member, it's to ask them!
You can do that through:
FB Live Q/A inside your group
Short Poll
Create a post and ask
If you want to grow your group, you need to have good engagement. Also, something that makes members invite their friends/connections to join.
There are some ideas:
Invite an influencer or an expert for a special interview on a specific topic
Keep asking members to share your group and invite their friends
Create a nice giveaway with little competition
Share with your friends on your personal FB profile (which, by the way, should be totally optimised to drive traffic.)
To boost your FB group and increase activity, you need a strategy! No panic! I have it covered for you here.
Like this video? Feel free to join my YouTube channel for more here or visit my blog regularly.
Need a more nitty-gritty approach? Check Neil Patel article here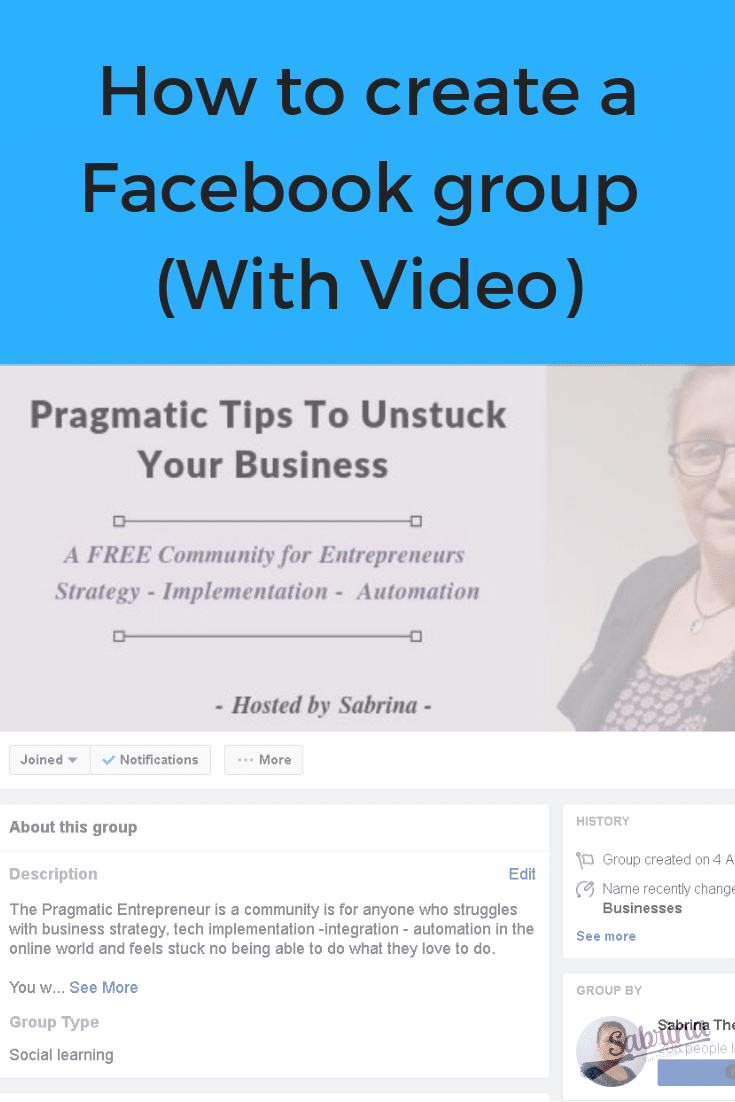 Do you want to pin this post? We make it easy for you