Free Online Design Tools are one of my favourite rabbit holes! Who doesn't love when you can get the best tools in the market to help your business without breaking the bank?
It exists two types of tools:
Free: free with full access to all the features, no cost at all
Fremium: use of features with limitation or branding. Usually, the tool will offer pro features, extra features with a subscription.
Note: This article is updated regularly depending on my new findings; be sure to bookmark it / pin it and come back often. If you know of any sites that are not listed and would be a good fit for this page, please share the links by sending me a message here.
Similar to Photoshop.
It's probably the tool that is the closest to Photoshop, is free and online. The creator designed it for people who can't afford Adobe products, or need to edit a PSD file once in a while; just like me!
You can edit all sort of complex files such as PSD, Sketch, SVG, EPS, and much more… While Photopea runs in your web browser, it is a completely local application, and none of your images are uploaded to a server anywhere – this means that if you close your web browser window you'll lose your work, so it's important to export a final image to your PC before you switch off.
Pixlr is a free web-based photo editor, which is more advanced than many desktop photo apps. It helps you achieve professional-level enhancements, effortlessly. It's one of the first competitors of Adobe Photoshop Express Editor.
You just need to upload your image, work on it as you need, then download it. Et voila!
The tool requires Flash, which can be an issue sometimes.
It is the next generation of online photo editor. Image editing just got smarter and easier! It's free to use and suitable for both beginners and professionals.
Opposite to his father, Pixlr X doesn't require Flash. The interface looks like Adobe's Lightroom. With all the filters close to the one used on Instagram, its a tool of choice for all amateur or professional photographer.
Gimp is a free and open-source raster graphics editor used for image retouching and editing, free-form drawing, converting between different image formats, and more specialised tasks.
I know it's not an online tool! However, I wanted to mention it because the results are impressive and compete against Photoshop easily.
It's available for Mac, Microsoft Windows and Linux. Whether you are a graphic designer, photographer, illustrator, or scientist, GIMP provides you with sophisticated tools to get your job done. You can further enhance your productivity with GIMP thanks to many customisation options and 3rd party plugins.
Like Gimp, this tool is not online but another open-source that you will need to download to your computer.
It's the direct competitor to Adobe Illustrator, CorelDRAW and Xara Xtreme. It's available for Mac, Microsoft Windows and Linux.
Inkscape is a professional quality vector graphics software which runs on Windows, Mac OS X and GNU/Linux. It is used by design professionals and hobbyists worldwide, for creating a wide variety of graphics such as illustrations, icons, logos, diagrams, maps and web graphics.
It's a web-based design tool to create professional product mockups. From packaging to social media post via agency presentations, it's an all-in-one design tool.
Sharing your designs with your team and clients is made easy with integration such as Facebook, Google Drive, Dropbox and much more.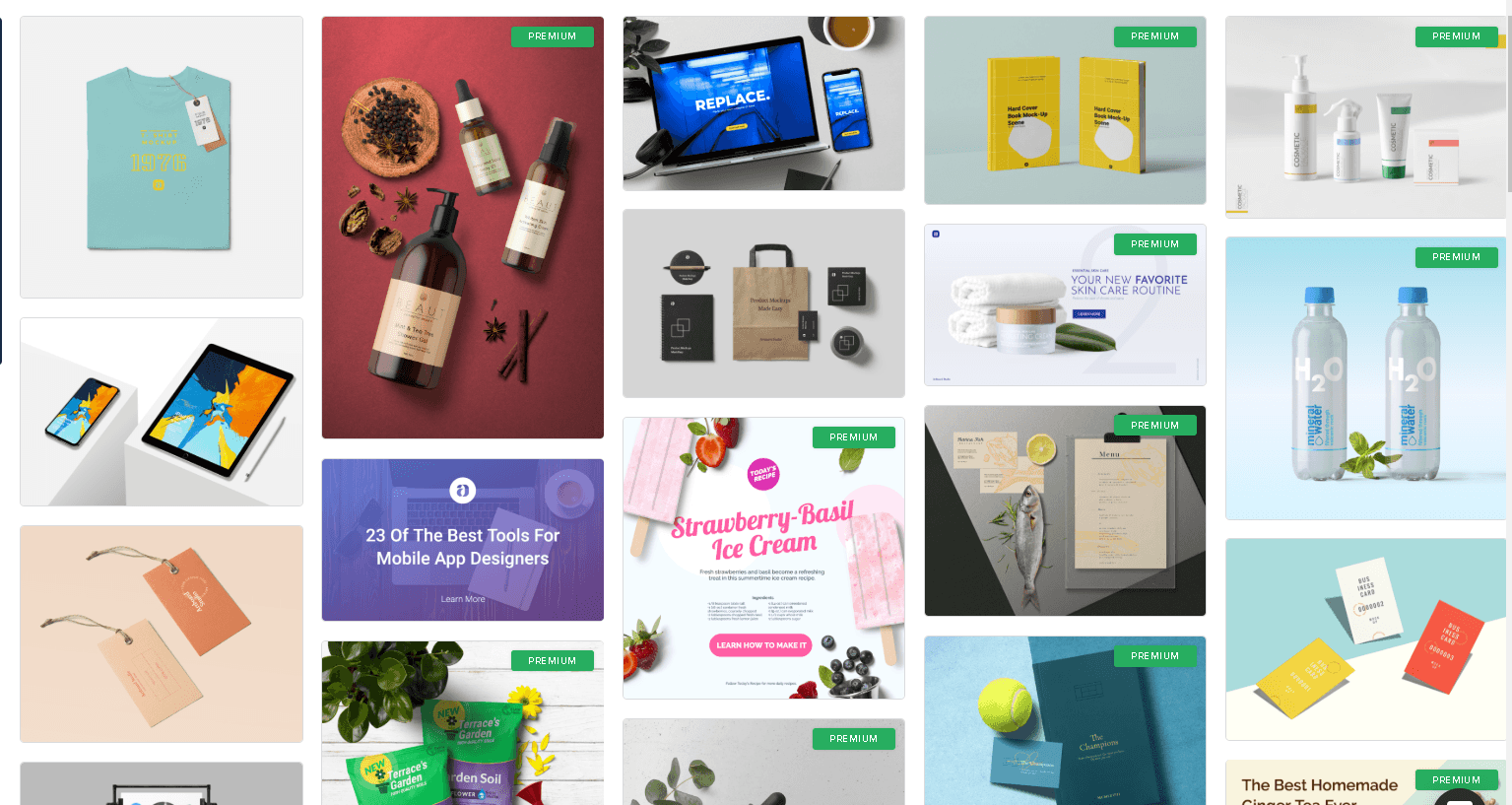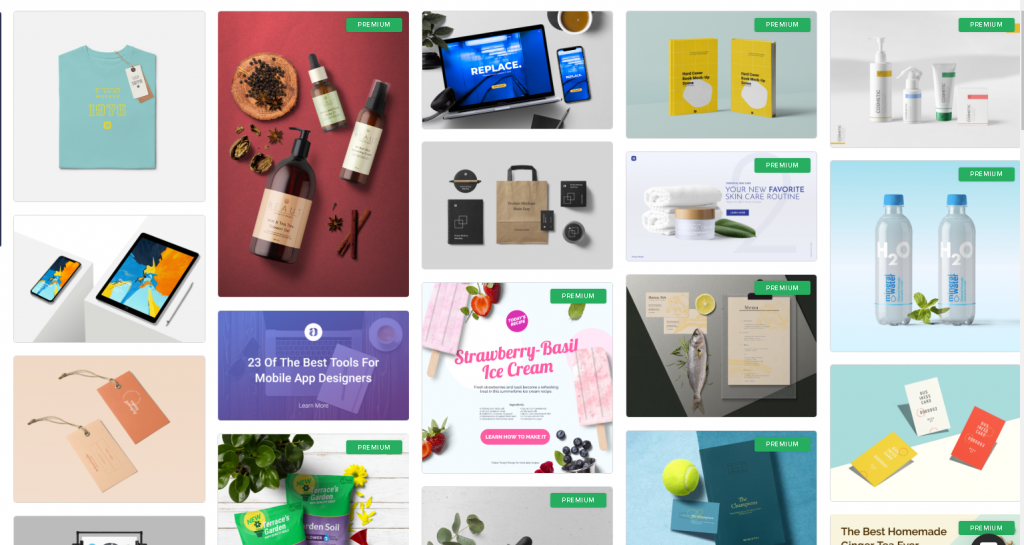 The tool is limited with the free version but offer a great deal with a very modern interface, fresh templates and very easy to use.
Design from templates
As a business owner, time is precious and we are not all designer! Some incredible tools let us drag-and-drop and layouts to design, share and print business cards, logos, presentations, social media posts, EBook covers, and much more…
In my experience, it's the best freemium option for people who need to create designs without the overwhelm of technology and looking good!
Canva uses a drag-and-drop format and provides access to over a million photographs, graphics, and fonts. Non-designers, as well as professionals, can use it for both web and print media design and graphics.
If you are working for clients and need different branding, multiple sizes of the same design, and have team members, you will want to go with the premium subscription. It starts at $12,96/month/user.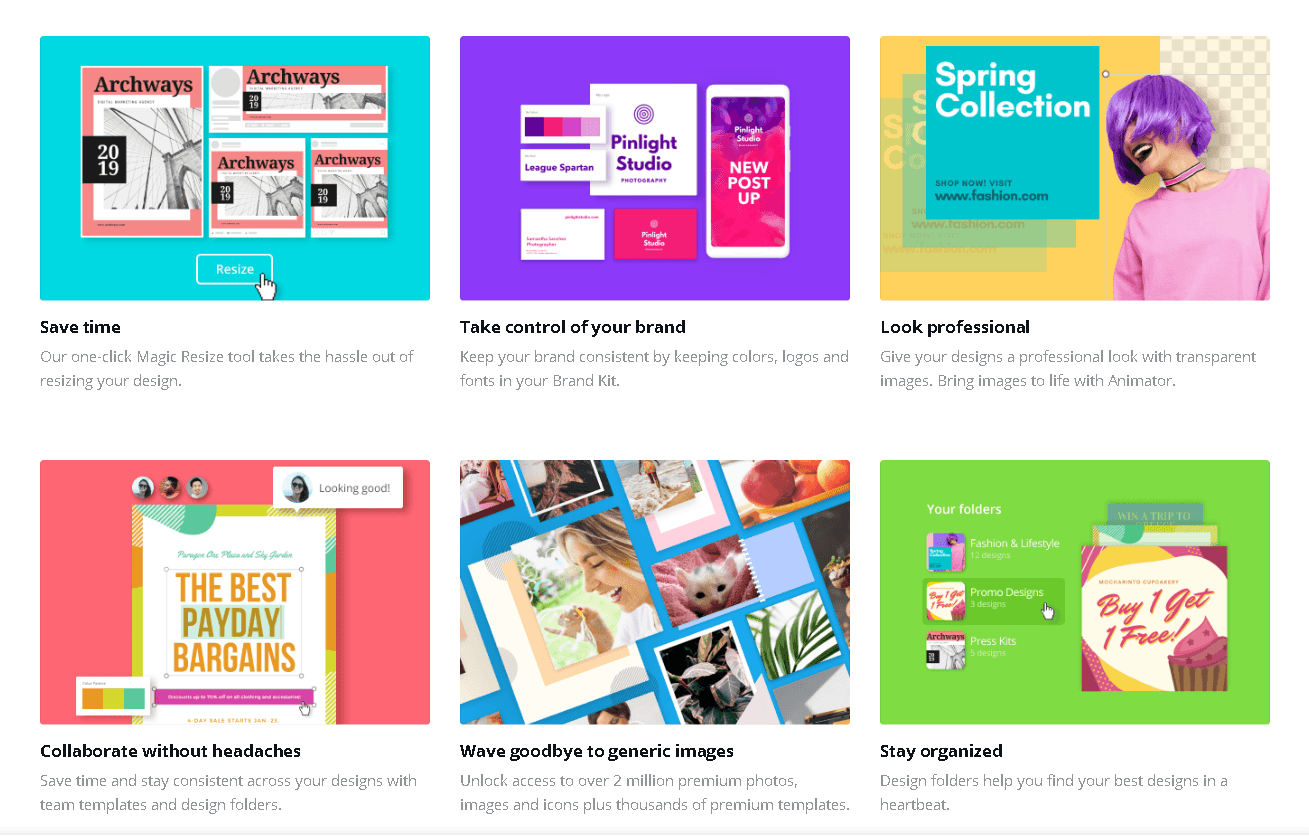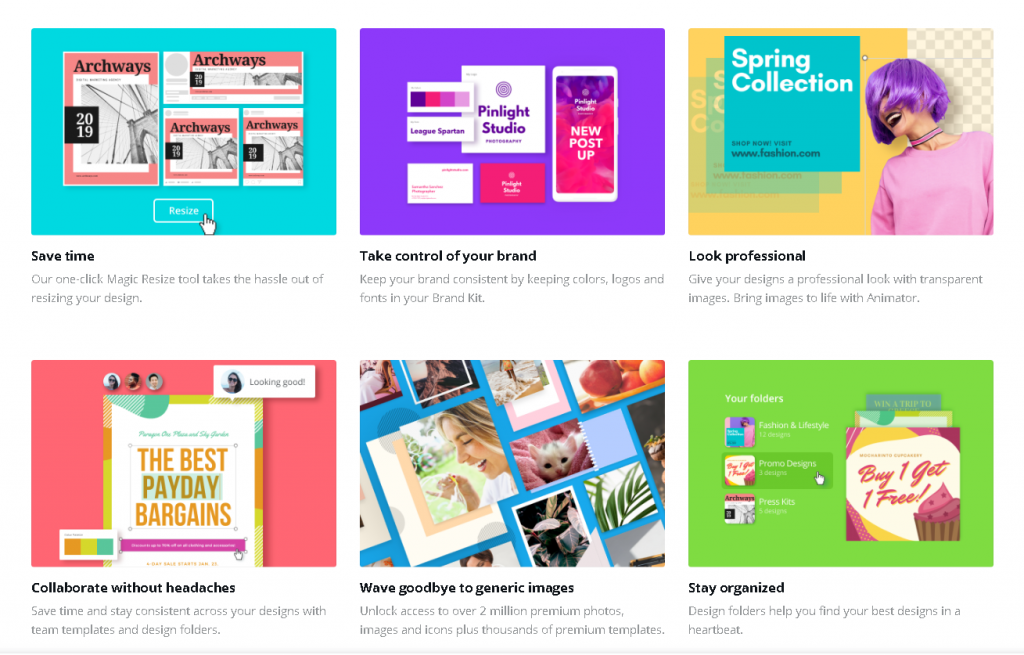 Crello is an online design tool very close to Canva specialising in Social Media posts. I like to use it as a complement of my other design tools to get different templates.
This tool offers 2 subscriptions: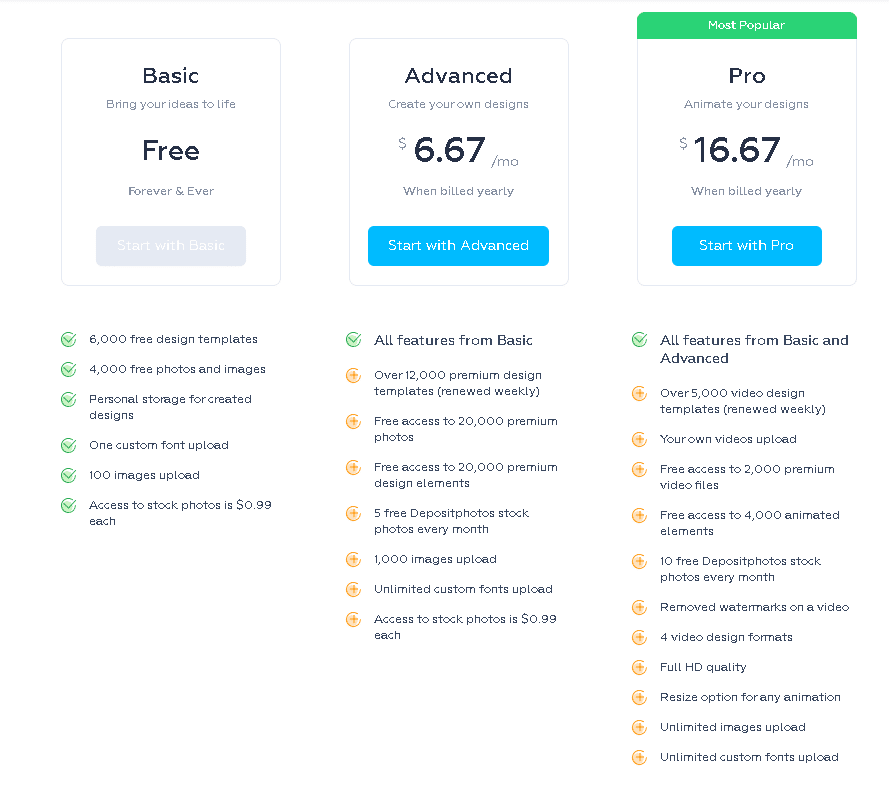 It's a freemium tool that will help you to create Social Media assets. The free version will let ou resize your design. However, the free version is very limited as you can see on the chart below.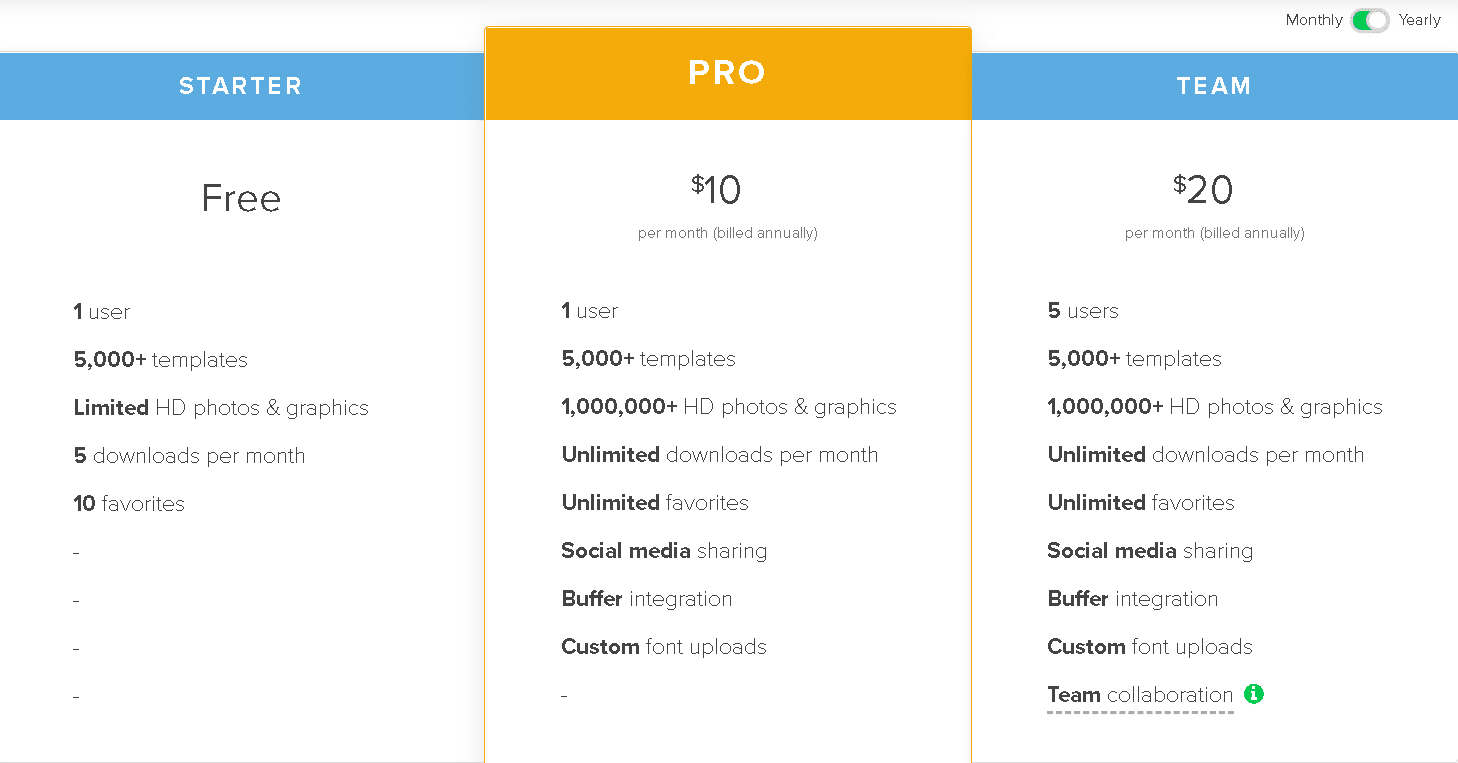 The templates look fresh and vibrant.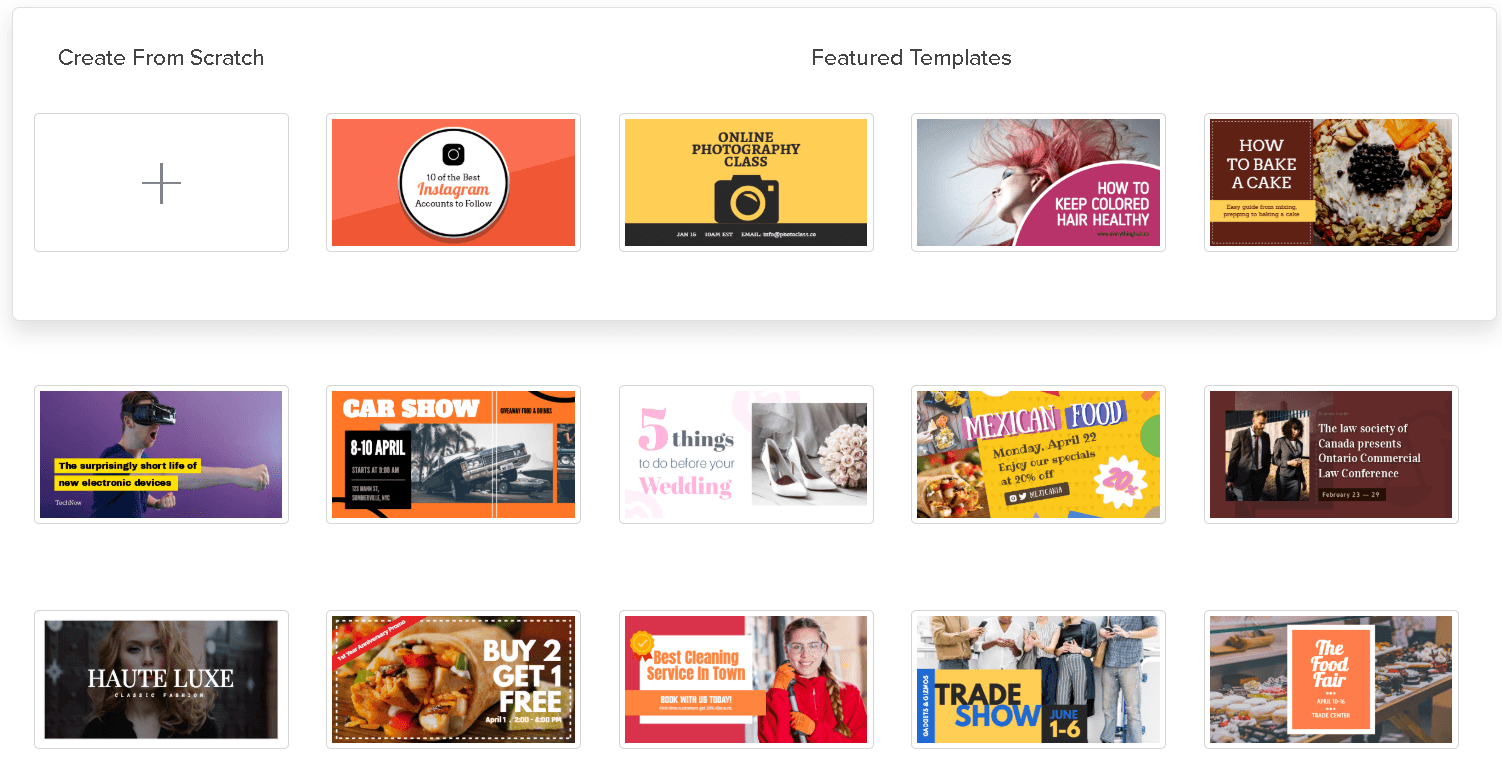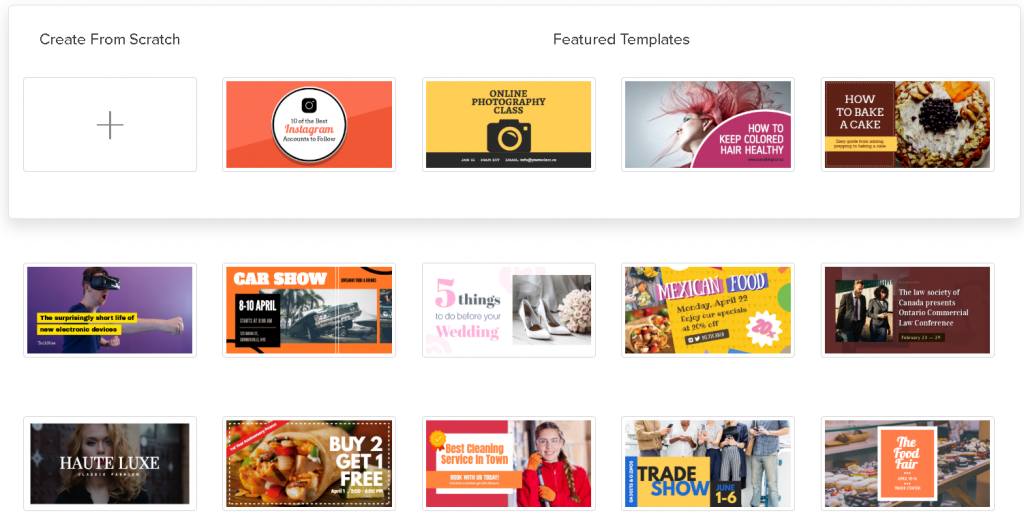 This online design tool offers different apps for web and mobile devices. From Social Media posts to presentations via marketing material and postcards, Desygner has a well-designed interface, very fast and easy to use.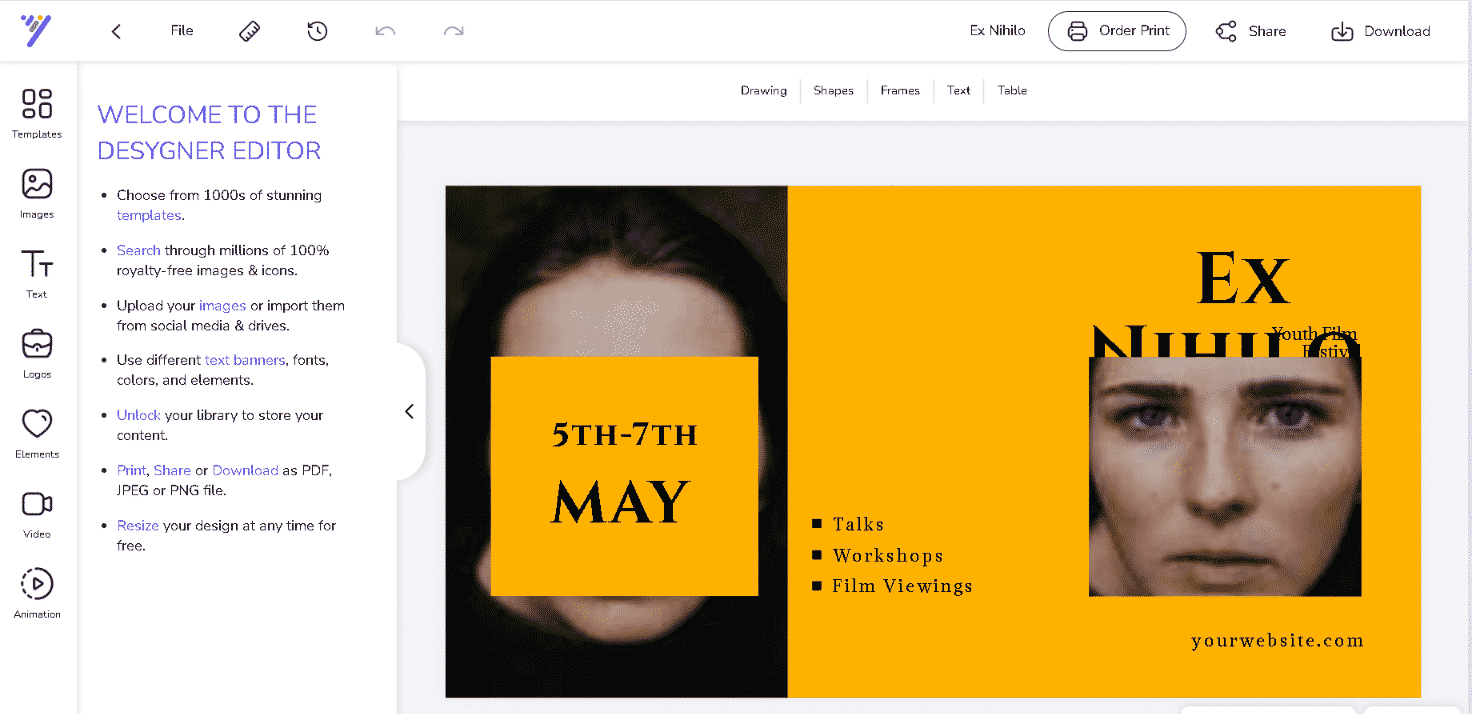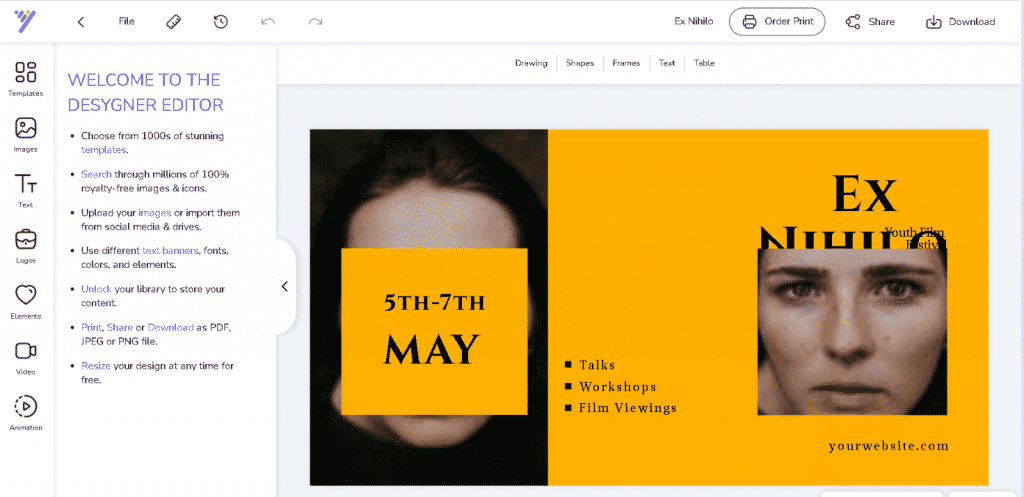 The free option has generous limites. It's a very good deal to start with for a solopreneur. Then for less than $5 per month, you will find Desygner to be a perfect fit for you and your team.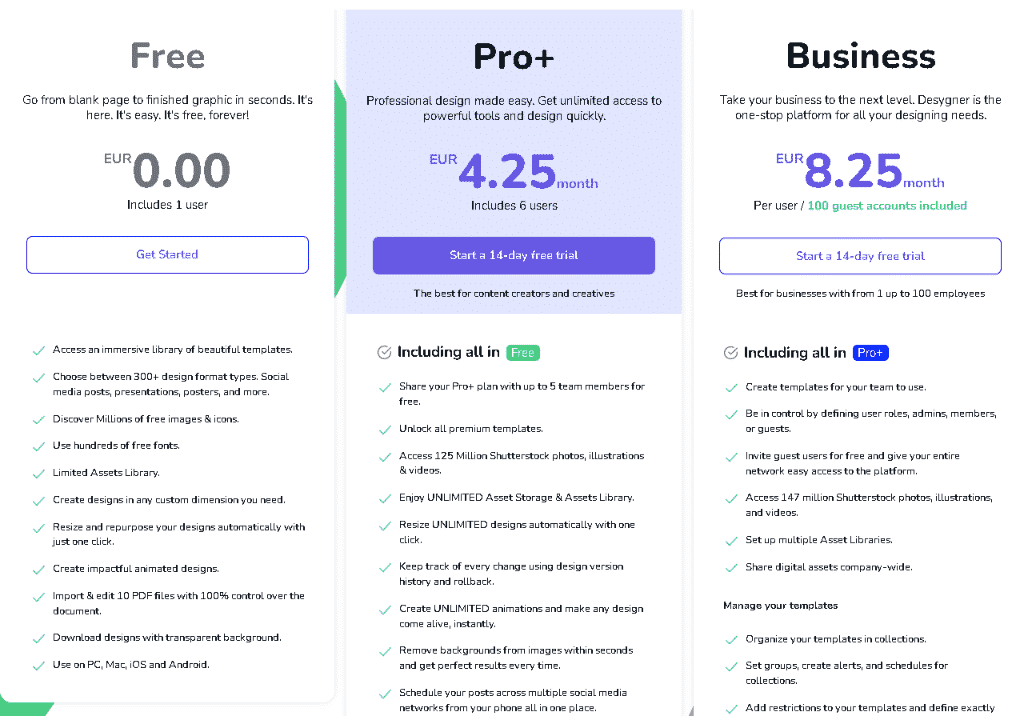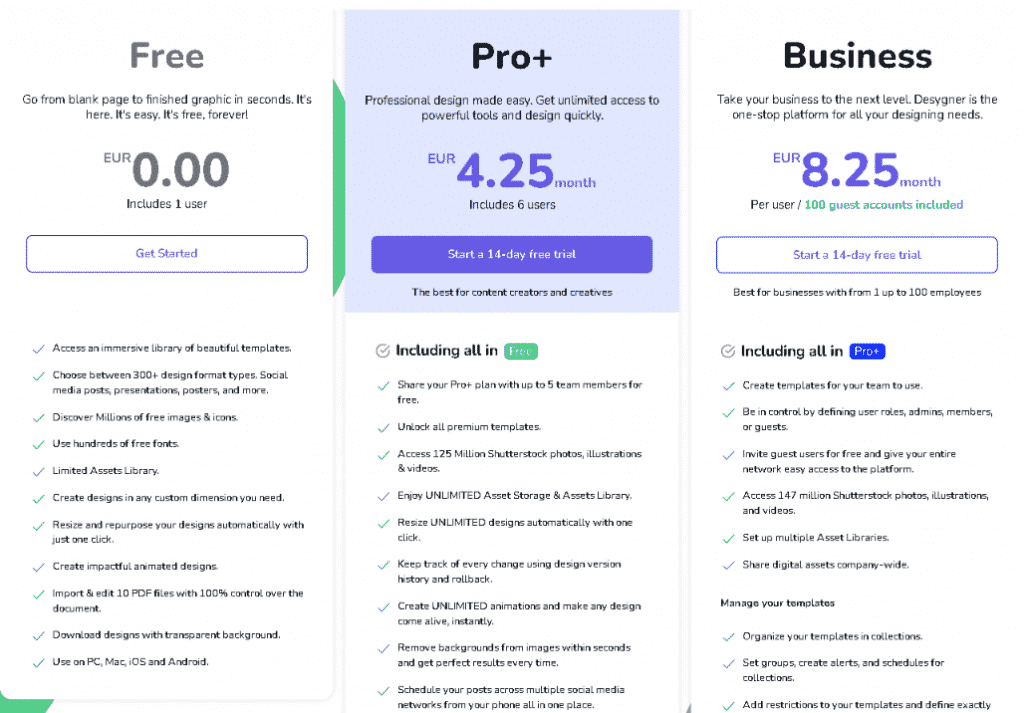 Other Pretty Amazing Free Tools For Design
This tool enables you to create multiple texture background in the colour you want. They can be used whatever you need for your website, graphic, design, etc.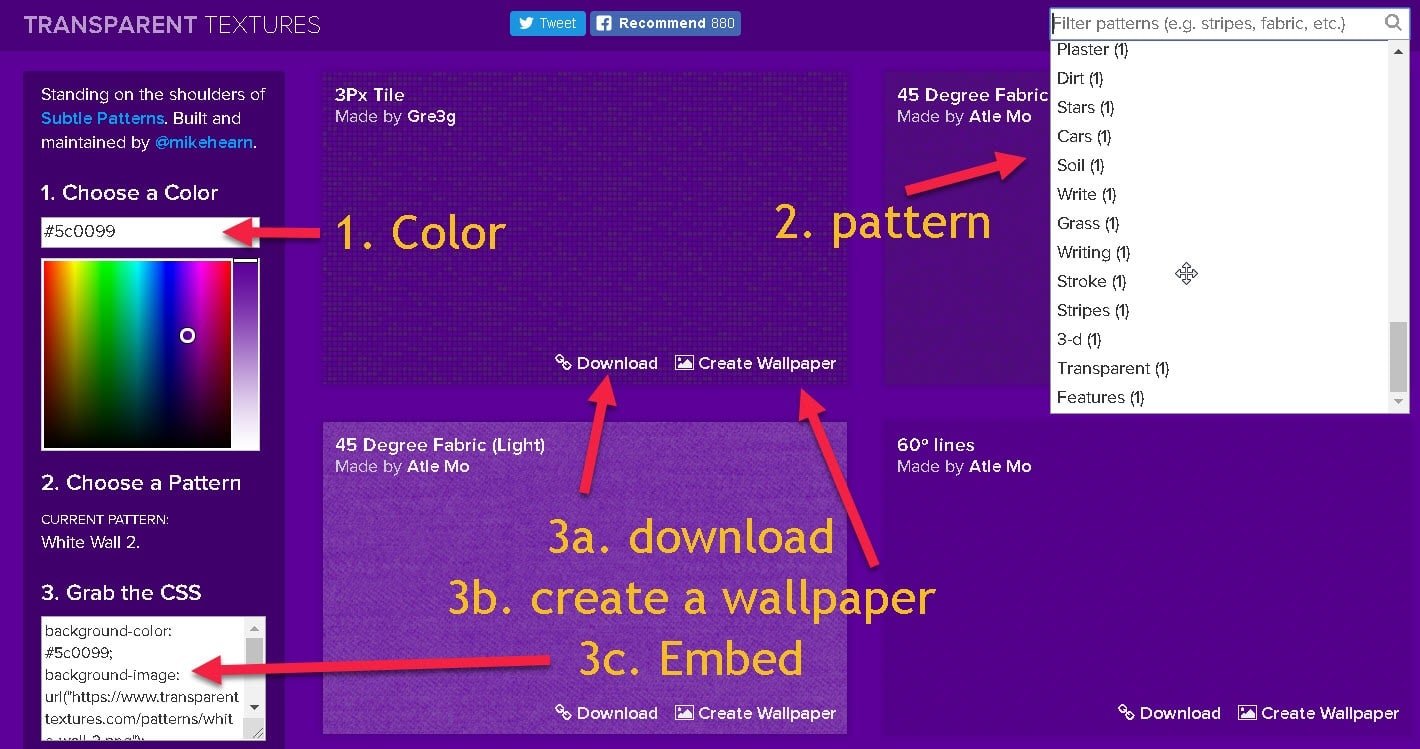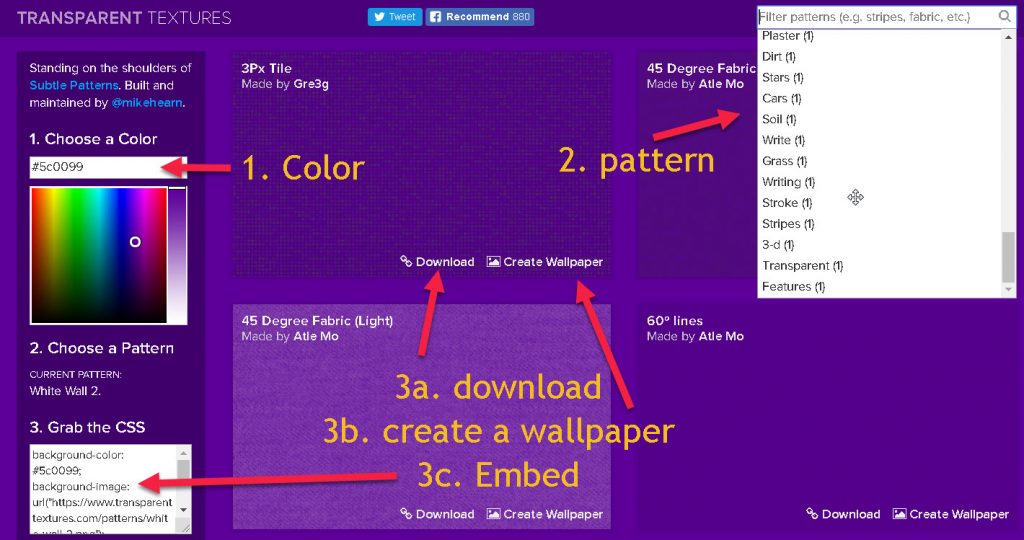 It's one of the last tools I discovered; This tool is just amazing!! Remove-Background is a web-based app and totally free.
Remove Image Background: 100% automatically, in 5 seconds, without a single click for free. You can also create a new background for your image. I LOVE IT!
Thank you for checking out this article. If you are looking for another type of free tools, sites, courses that can help you with your business, don't miss out:
Do you think your friends would receive value from this article? Please share it!
I also made it easy for you to pin it!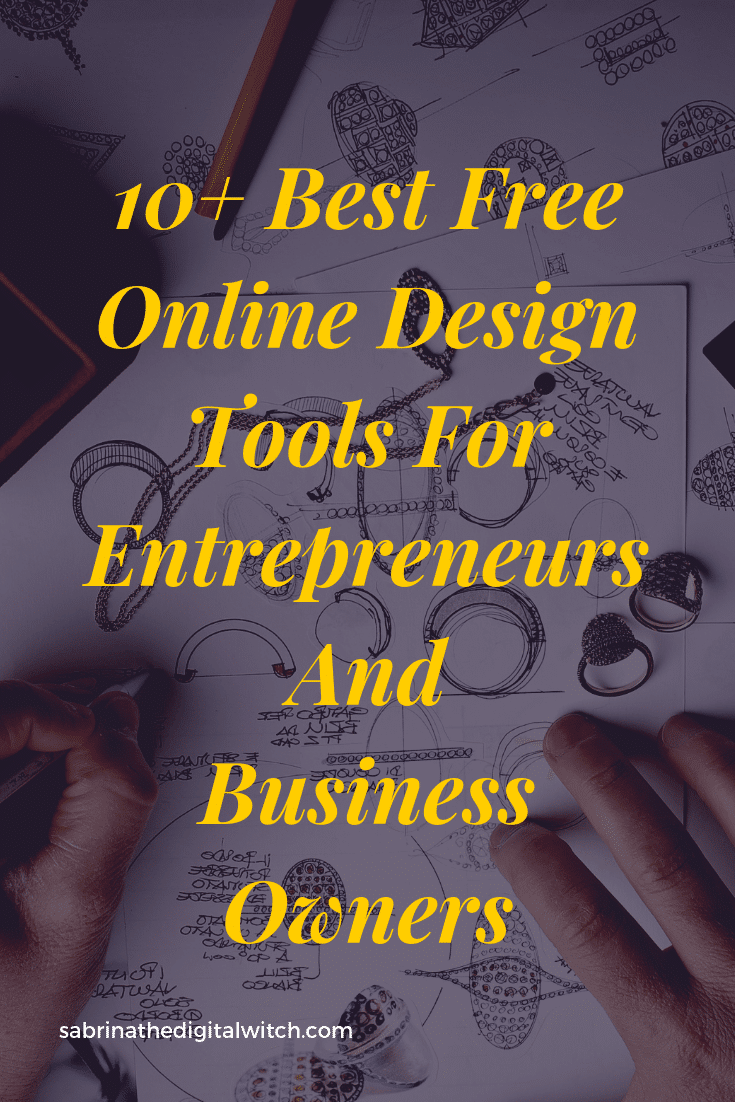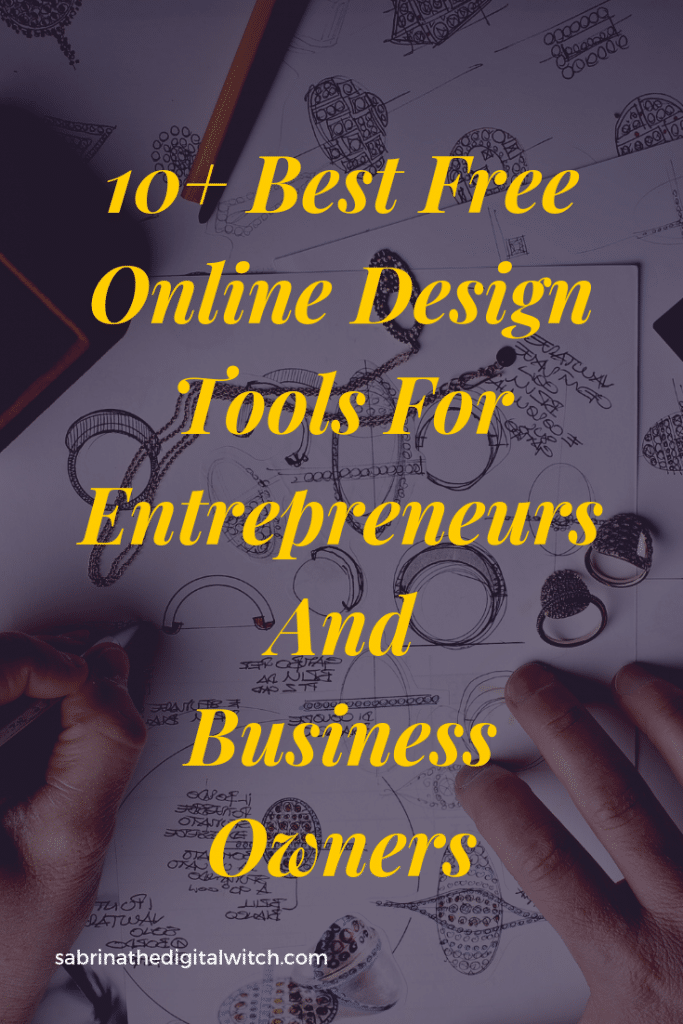 Disclosure: Some links above are affiliate links, meaning that I will earn a commission at no cost for you. Feel free to check my Disclaimer policy here