Marketing online courses? free? And with certification? That's right…
I don't know about you, I'm an eternal student. I love learning new and old things that help me today and for my future.
However, I don't want to waste my time with outdated tactics or crappy content. It's why I went out to find the best online courses that will:
Bring you value without breaking the bank.
Get you a well-recognised certification for most of the courses.
Mostly cost you a penny.
All those courses are provided by well-known players in their field and some offer recognised certification free or with a small contribution.
Note: I update this article regularly depending on my new findings; be sure to bookmark it / pin it and come back often. If you know of any sites that are not listed and would be a good fit for this page (not just self-promotion with no correlation), please share the links by sending me a message here.
This article was updated in November 2021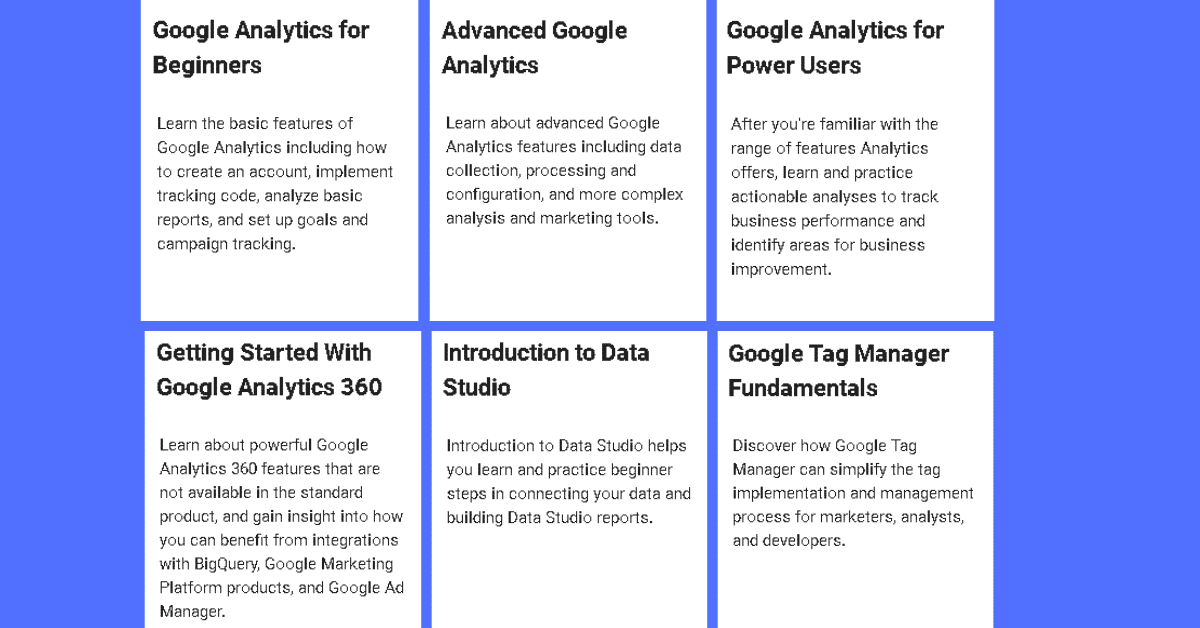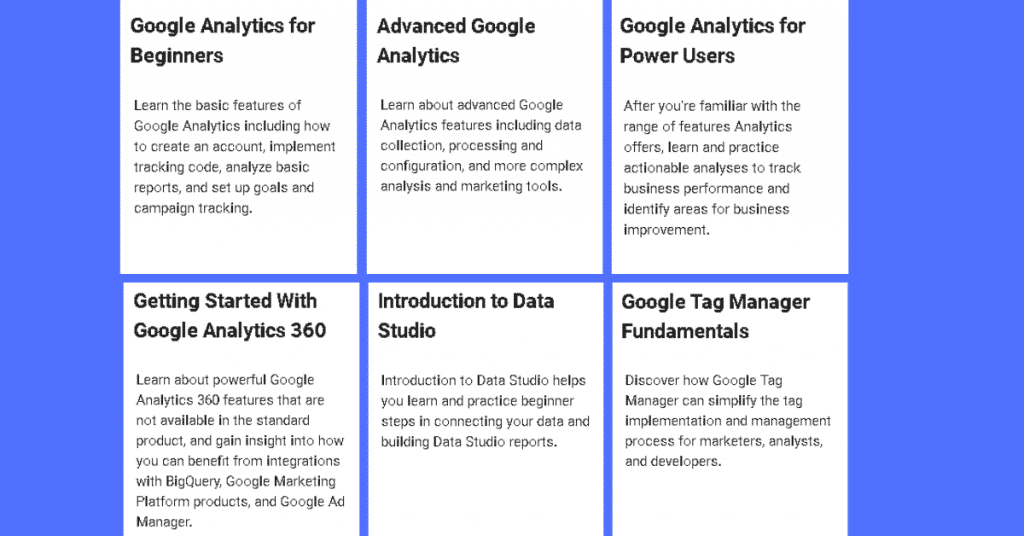 Data is one of the most important things to consider in your business. Google offers multiple courses at no cost.
Everything in those online courses can apply to your own business or to become a service provider. Also, you will understand measurement tools so that you can grow your business through intelligent data collection and analysis.
The Analytics Academy prepares for the Analytics Individual Qualification (IQ) exam—an industry-recognized qualification.
Google Academy is one of my favourite online courses!


Facebook Blueprint is a global training and certification program about marketing on Facebook and Instagram. From FB ads to managing Social Media pages, you will find everything you are looking for!
From Facebook Q/A section, there are three ways to learn with Blueprint:
Blueprint e-learning is an online education programme that teaches the best practices for advertising on Facebook and Instagram. Learn more about Blueprint e-learning.
Blueprint Certification is a certification programme that measures your understanding of Facebook advertising products and services. You can earn certification by passing two of the required exams. Learn more about Blueprint Certification.
Blueprint Live is an in-person training programme that teaches you how to implement Facebook and Instagram advertising principles in your marketing plans. (might have been discontinued.)
Either you know what you want to learn or need a little help, the platform will let you start with the course you want or help you to create a study plan.
Facebook Blueprint is the best free training to improve your Social Media strategy or offer to manage Social Media for others. I won't write any name but I don't know any so-called "Social Media Guru" who can deliver a third of what Facebook Blueprint gives for free!
Because of COVID-19, lots of things had to change. Facebook created a brand new platform for businesses, "Facebook for Business". The platform is complementary to Facebook Blueprint without certification. The platform targets DIY business owners with very comprehensive trainings:
Facebook
Instagram
Messenger
WhatsApp
Workplace
Oculus (Virtual Reality)
Audience Network
Facebook hosts all the training and resources on this platform to help business owners. However, if you are looking for a certification, you would need to go to Facebook Blueprint platform (resource mentioned above this section.)
Pinterest Academy covers topics like creative strategy, campaign optimization and more. You'll get pro tips and hands-on examples to help grow your business on Pinterest.
Once you sign up, you'll be able to access courses from any device. You can start, stop or pause your classes at any time. Each class takes 2-5 minutes, and the entire curriculum can be finished in under an hour.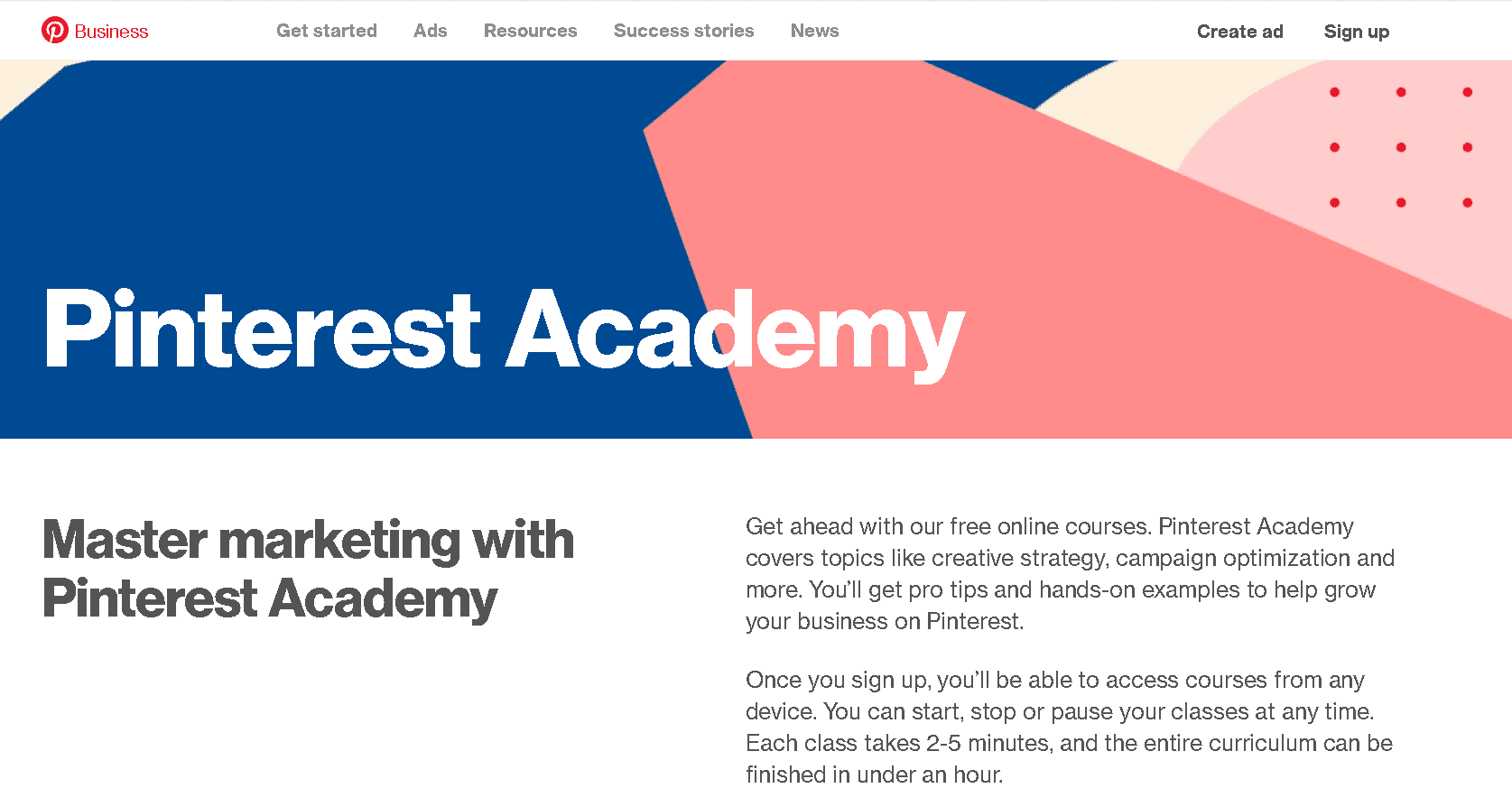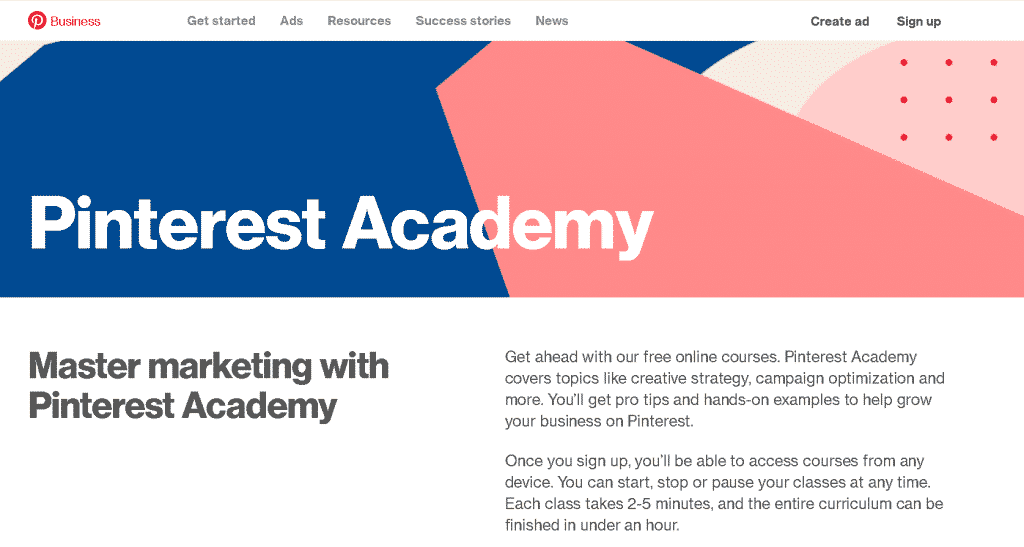 Pinterest Academy will have nine courses for you to explore. Pick and choose to create the perfect lesson plan for your goals.
Courses include:
A peek into Pinterest
Campaign objectives
Creative strategy
Creative inspiration
Targeting and buying
Setting up a Pinterest business account
Building and launching a campaign
Managing and measuring a campaign
Planning and strategizing a campaign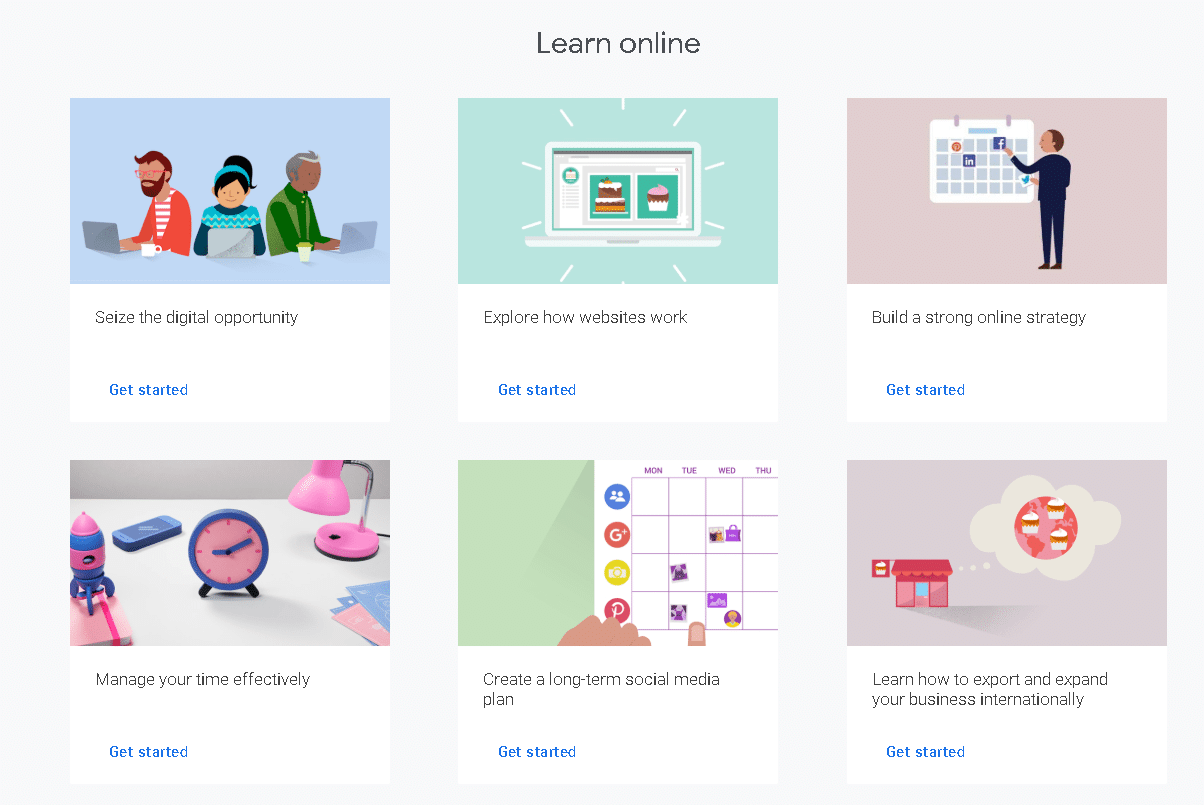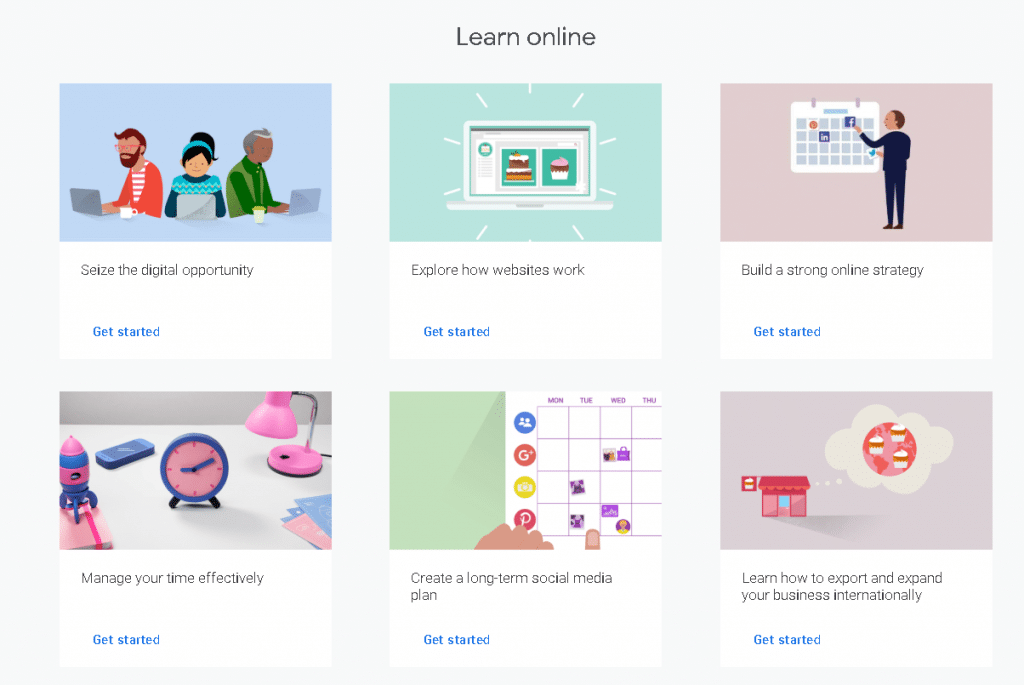 The Digital Garage from Google is a free service that helps you increase your knowledge of all things digital, from websites and tracking to online marketing and beyond.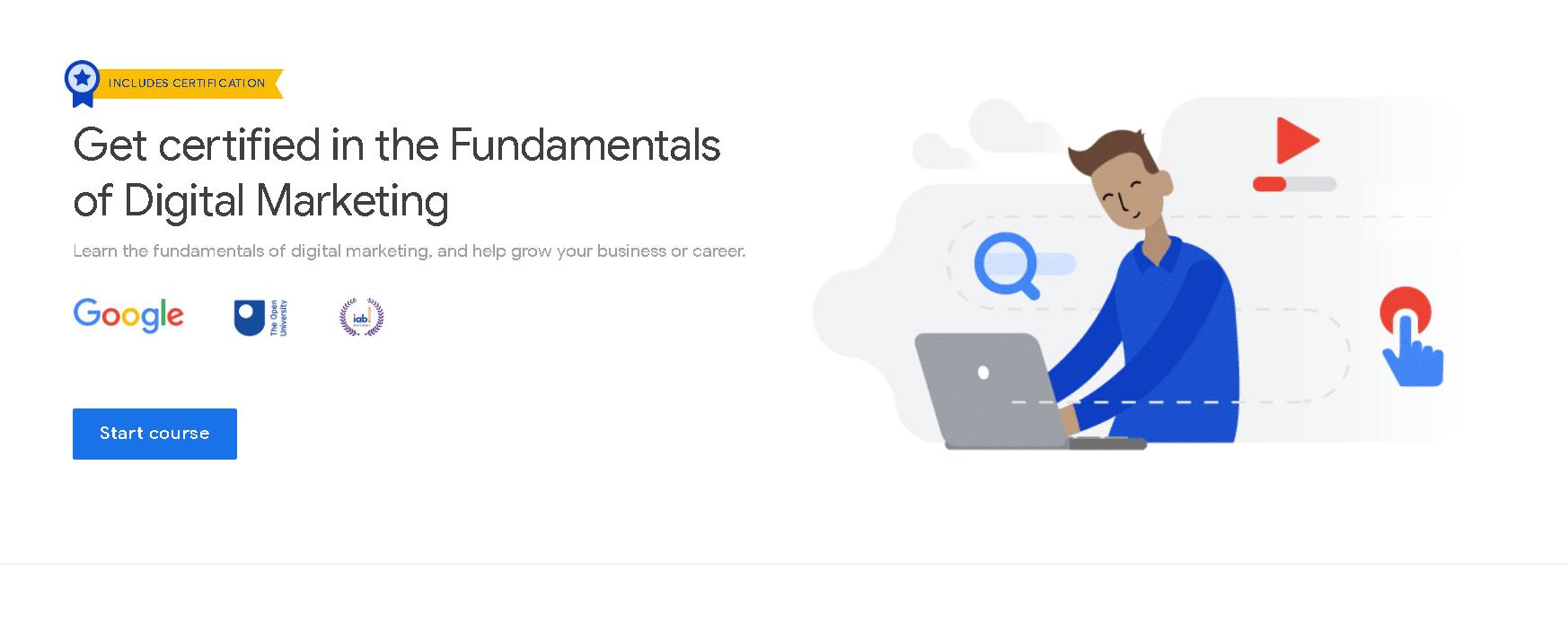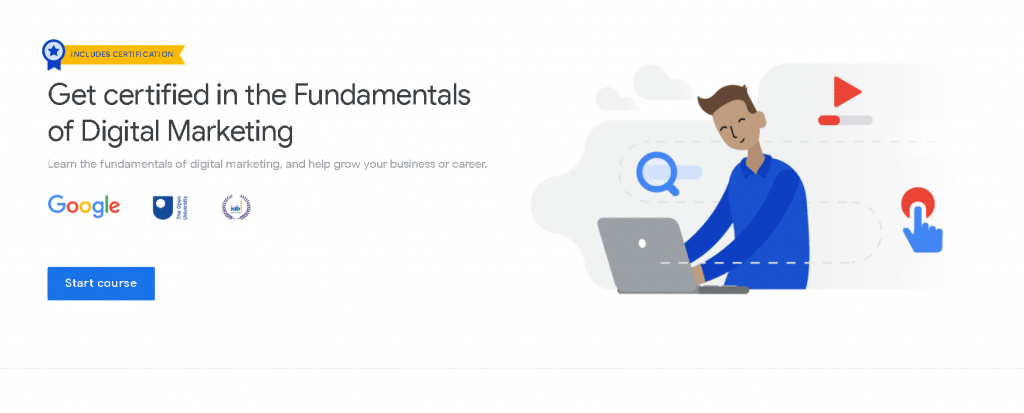 Master the basics of digital marketing with our free Interactive Advertising Bureau-accredited course. There are 26 modules to explore, all created by Google trainers, packed full of practical exercises and real-world examples to help you turn knowledge into action.
PPC University is a free educational resource, brought to you from the PPC experts at WordStream, to help you learn PPC. Pay-Per-Click marketing or paid search marketing is a complicated topic, and there's so much conflicting information out there, it can overwhelm beginners – and even for people who have been doing search marketing for years! That's why the PPC University is an organized, manageable framework of PPC courses to teach you the basics of paid search as well as more advanced PPC strategies, all in an easy-to-follow format.
The courses are like a free Google AdWords training program. It's organized into three courses. Beginners can start with PPC 101 and then move onto PPC 102 and Advanced PPC. They pack each lesson with PPC tips and recommendations for PPC tools that will help you along the way.
Constant Contact offers a nice range of Social Media courses for beginners. They don't offer certification, but if you only need to learn for your business, it will be perfect!

The downside of these pieces of training is that they are not a proper course but blog posts assembled together.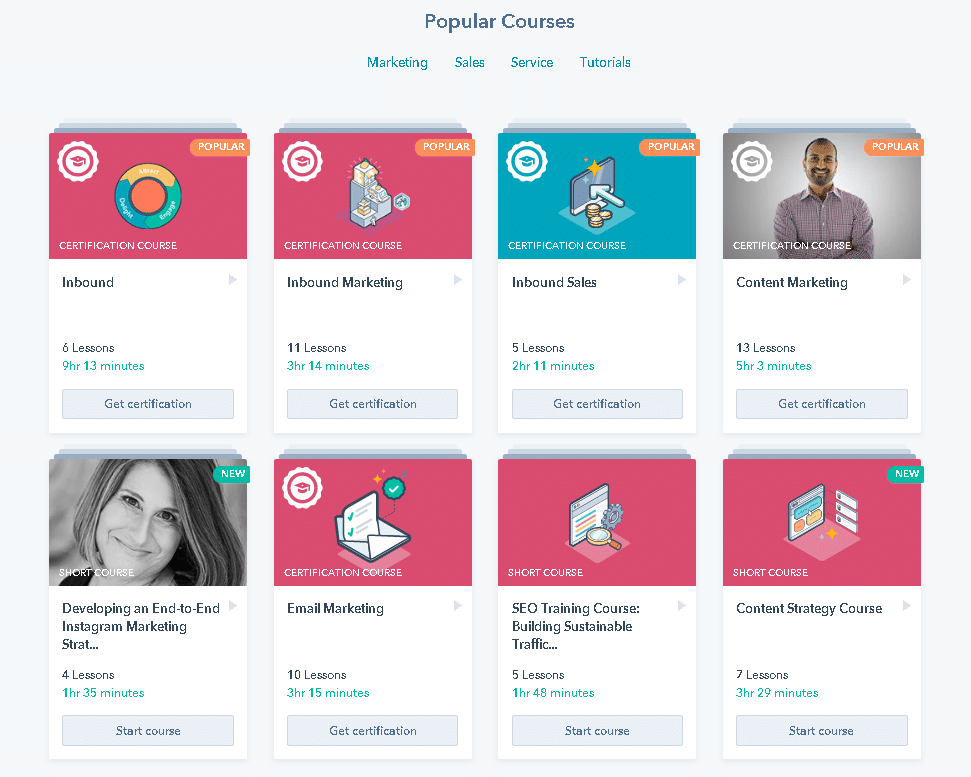 HubSpot Academy is a worldwide leader in free online training for inbound marketing, sales, and customer service professionals. Their mission is to transform the way people and companies grow by offering free online training for the digital age. It specializes in comprehensive certifications, singular topic courses, and bite-sized lessons for professionals looking to grow their career and business.
Maybe you are looking to advance your career, get a recognition to show off your skills or grow your business, the Academy may be the answer to your request!
All courses are free. HubSpot also offers multiple recognised certifications; some are free, for others you will need to be a pro-HubSpot client.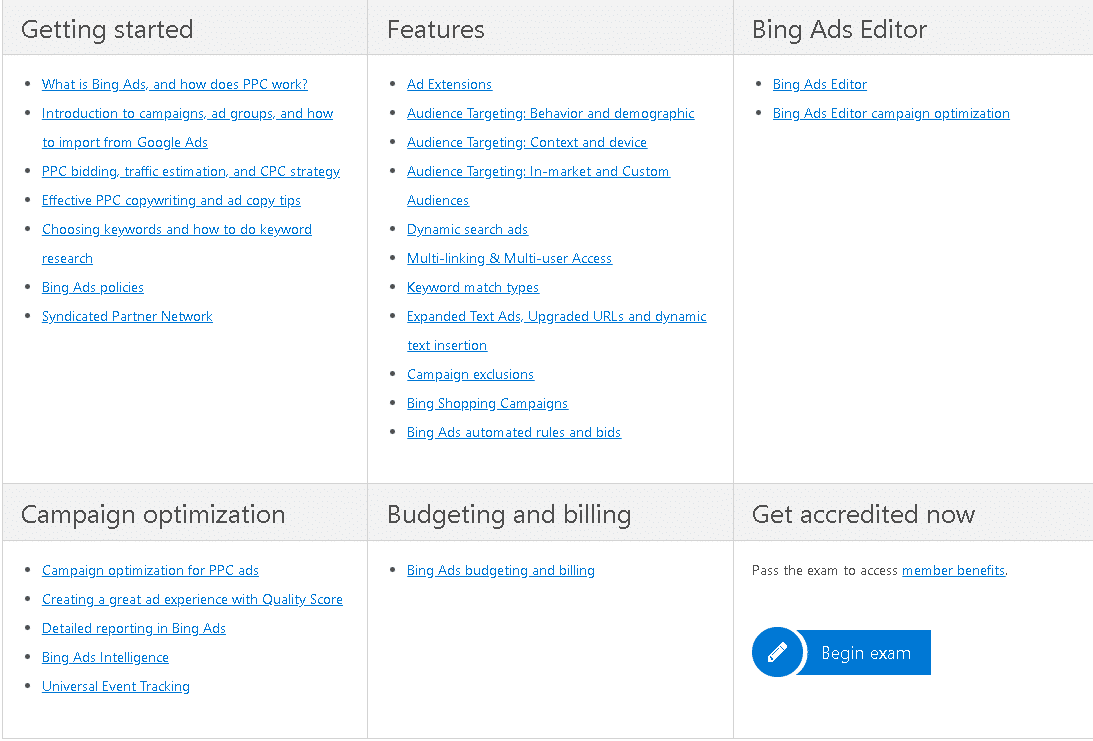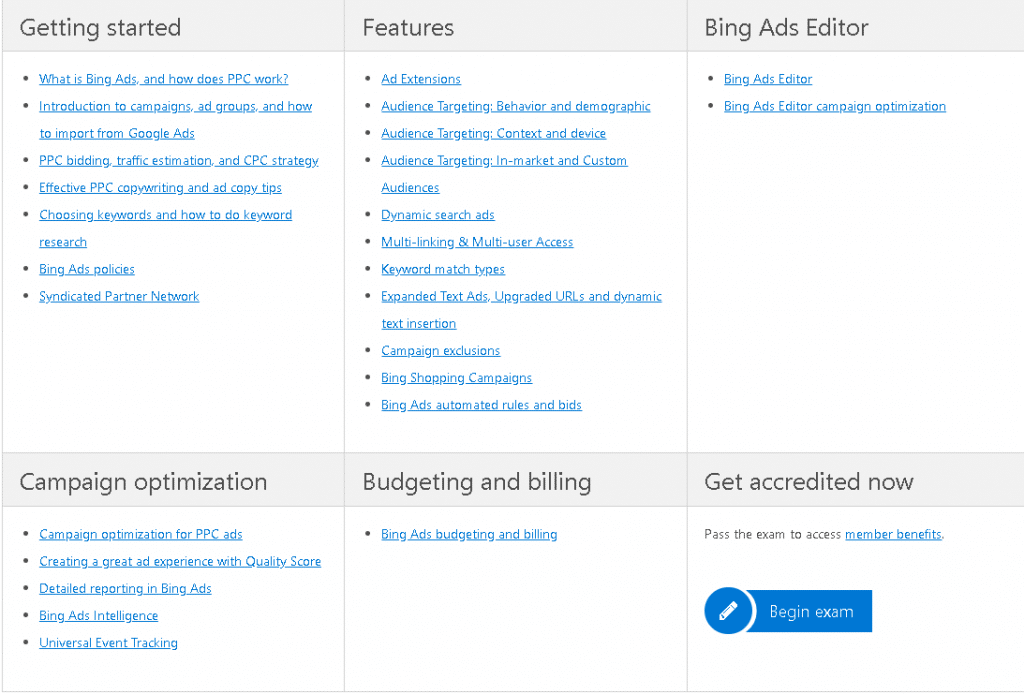 Microsoft created this free online resource. These PPC advertising courses cover everything you need to know to become a Bing Ads Accredited Professional. It guides you through the fundamentals of search engine marketing, from starting your first search advertising campaign to optimization and managing your budget. Take our advertising courses online — on your own time and at your own pace. Then, once you're ready, successfully complete the accreditation exam to enjoy the member benefits.
One of the best member benefits is being part of a global membership directory, which is accessible online from anyone around the globe.
Hootsuite specialises in Social Media Training. They offer a variety of courses free or paid to improve your Social Media skills. You can use these skills for:
Your own business
Move your career path
Get accreditation for your knowledge.
Hootsuite serves over 15 million users around the globe. If you are into Social Media Marketing and looking for new clients, I would highly recommend this course to you!
The Creator Academy aims to help you learn everything about YouTube from the very basics to advance techniques, including strategy and analytics.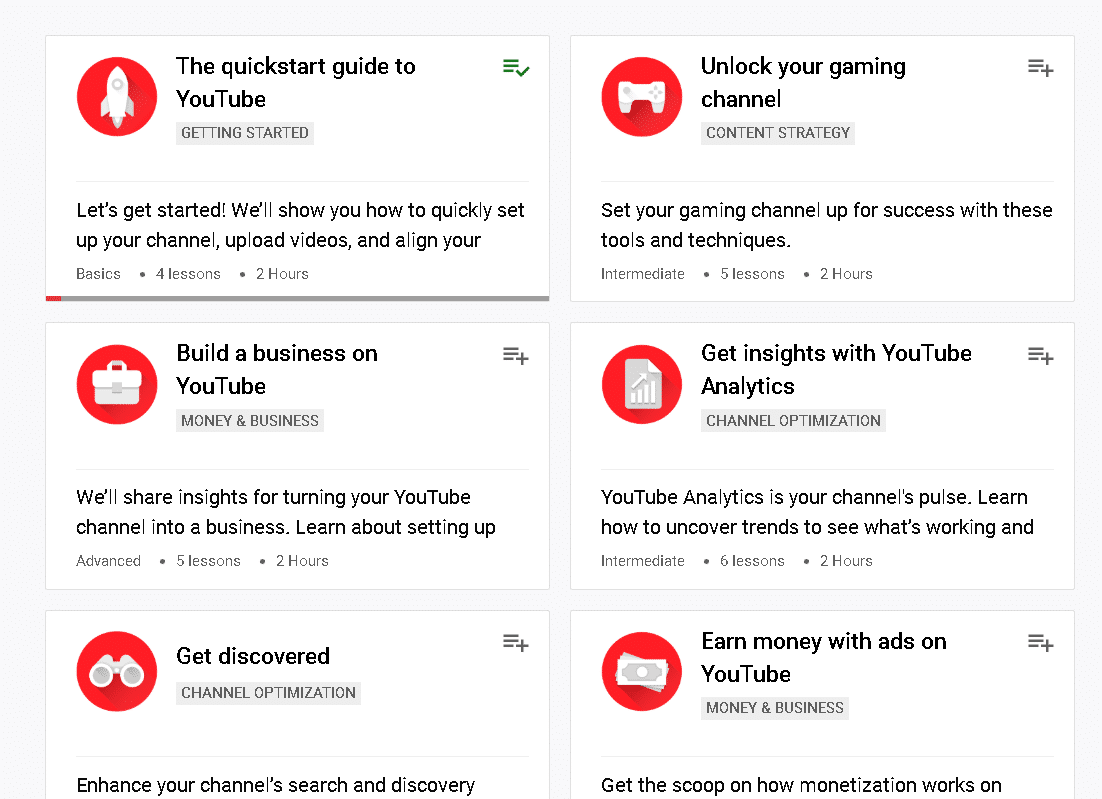 You will find training for three different levels: basic, Intermediate and advanced.
The categories are channel optimization, content strategy, getting started, money & business, policies & guidelines and production.



Go Live
Learn the basics of getting started with Live Streaming and best practices, including features and setup tips, that can help you take your next Live Stream to the next level.
Monetization
Explore the different monetization options available on YouTube, learn best practices and determine which options make sense for your channel.
Content Pivot
Looking to switch things up? You will learn everything to:
When to pivot?
How to plan ahead?
What to keep in mind before pivoting your content.
Community Engagement
Connecting with your audience in engaging, and meaningful ways is more important than ever! This module will share all the tips, best practices, and tools you need to connect with your community.
Production
Check out these tips and best practices to solidify your programming strategy and bring your production to the next level.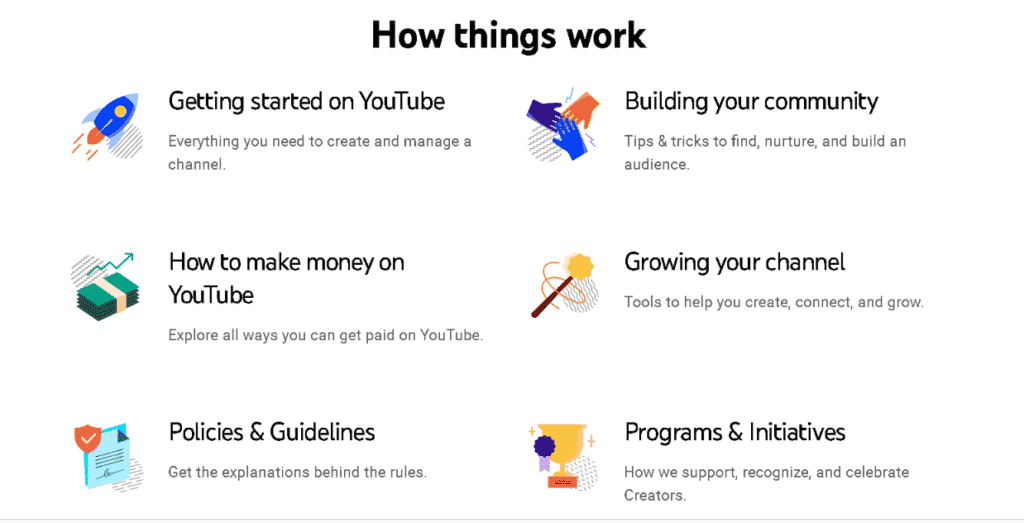 Brian Dean and Backlinko
While the documentation I share here is not courses or certifications, Brian and his team are writing cornerstone article with over 50,000 words each that will definitively bring you a very good knowledge base.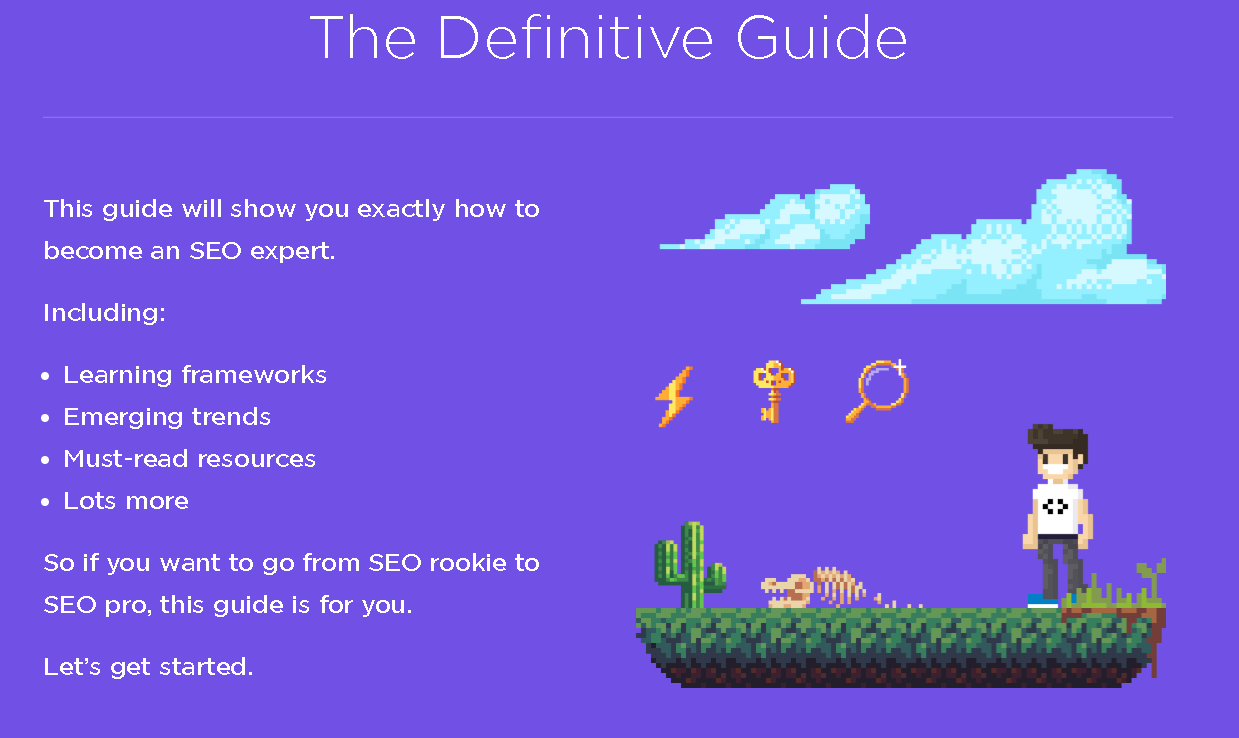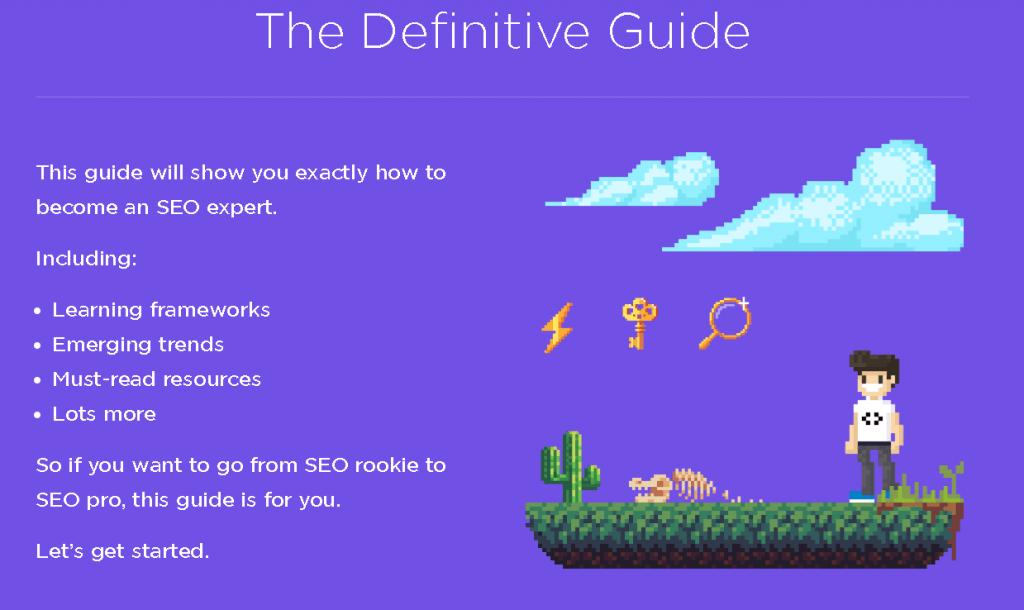 Brian Dean is definitively my favourite SEO expert after Neil Patel.
In this very detailed guide, which includes seven modules, you will learn everything you need to become an SEO expert for yourself or to offer as a service.
SEO Expert Fundamentals
Understand the Basics of SEO
Master The 5 Keys of SEO
Put SEO Into Practice
Test and Learn
Implement Advanced SEO Strategies
Scale Your SEO Efforts
Stay Current With Emerging Trends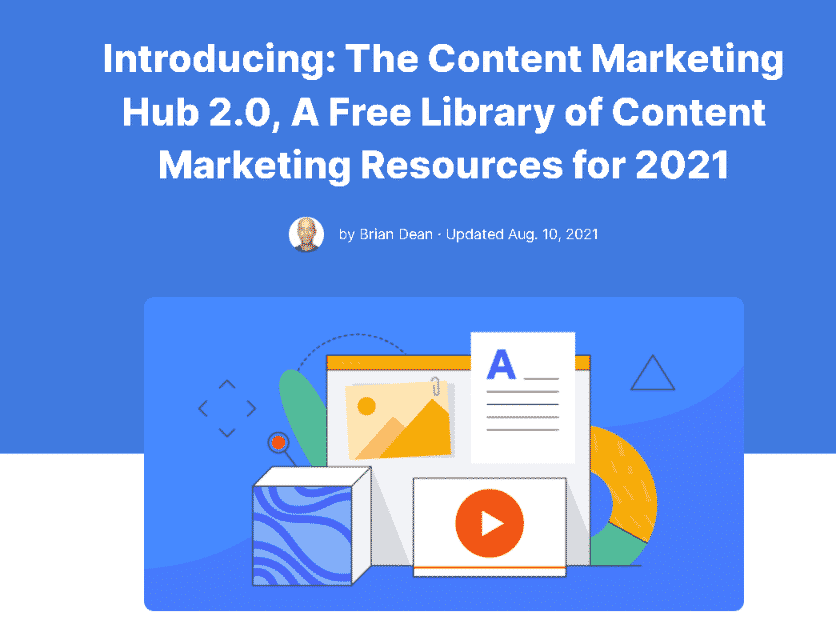 The Content Marketing Hub is broken down into 6 main categories: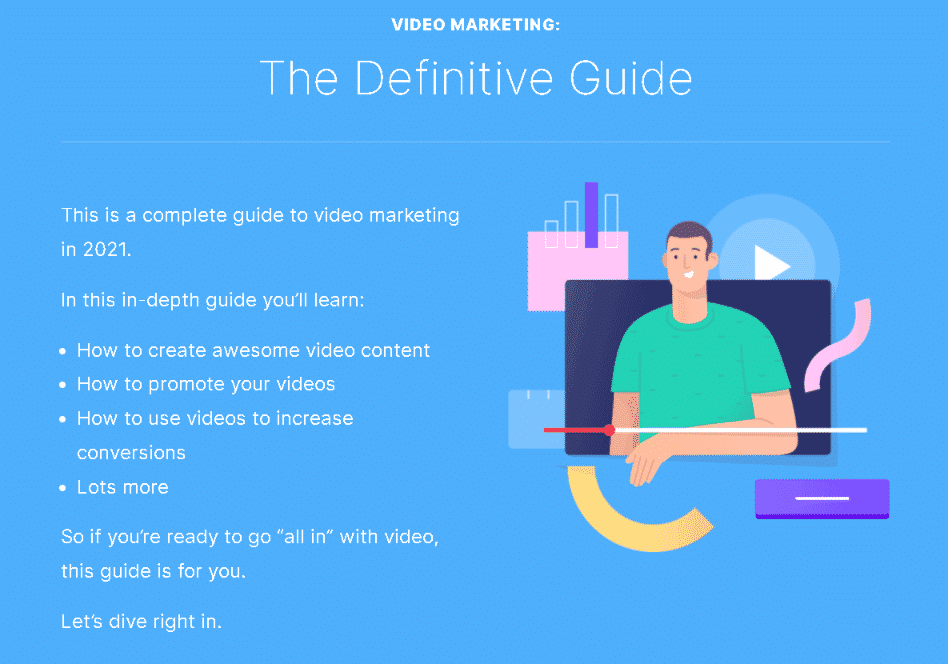 In this article you will learn: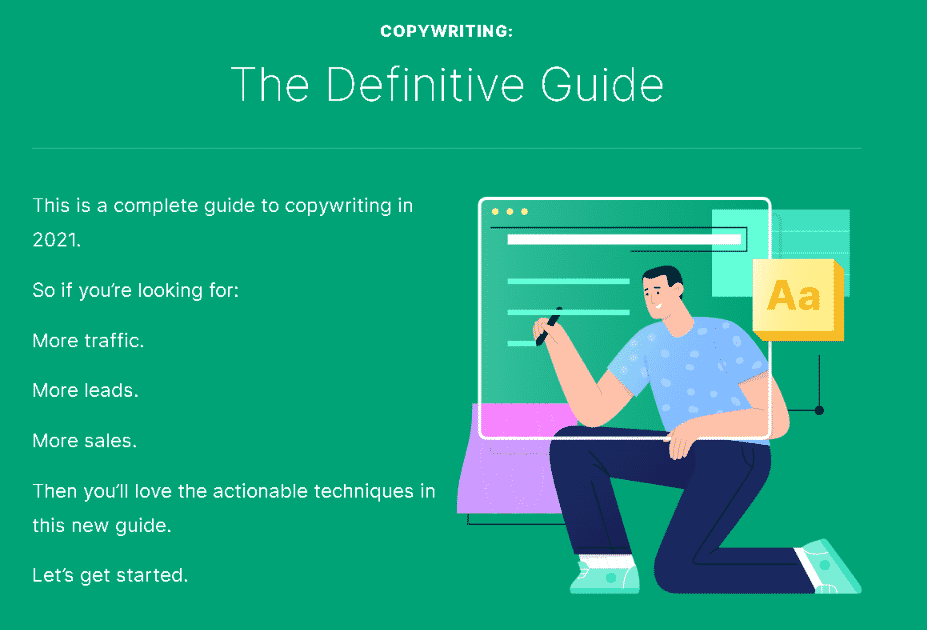 You will learn all the juicy secrets:
Copywriting Fundamentals
Customer-Focused Copy
Pro Copywriting Strategies
How to Write Amazing Headlines
Master The Lead
How to Write Compelling Copy
Proven Copywriting Formulas
Advanced Copywriting Strategies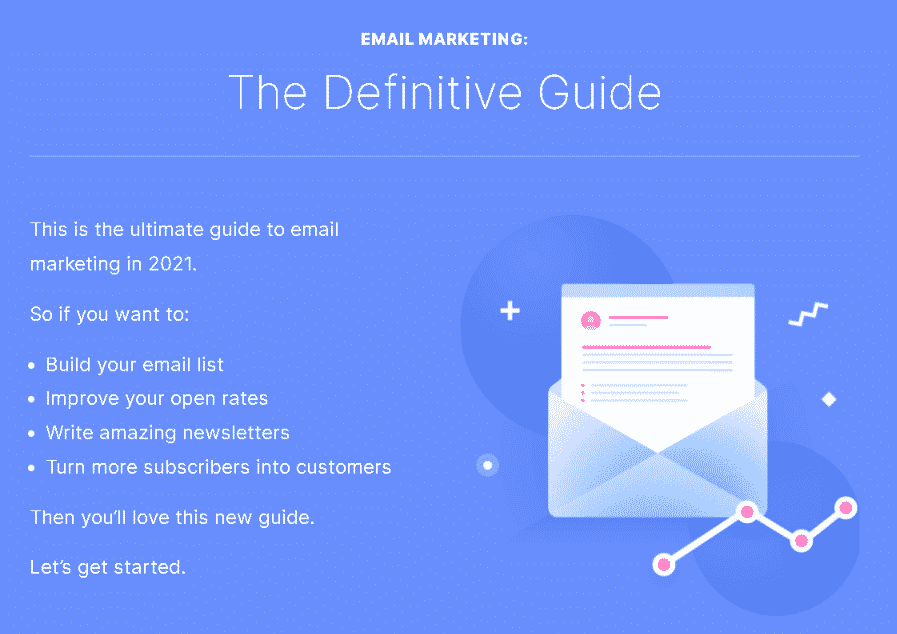 Owning a list if the fundamental key to run an online business. Here you will learn:
Email Marketing Fundamentals
How to Build Your Email List
Email Campaign Templates
How to Get Super High Open Rates
How to Improve Email Deliverability
Email Marketing Software
Marketing Automation 101
Advanced Email Marketing Strategies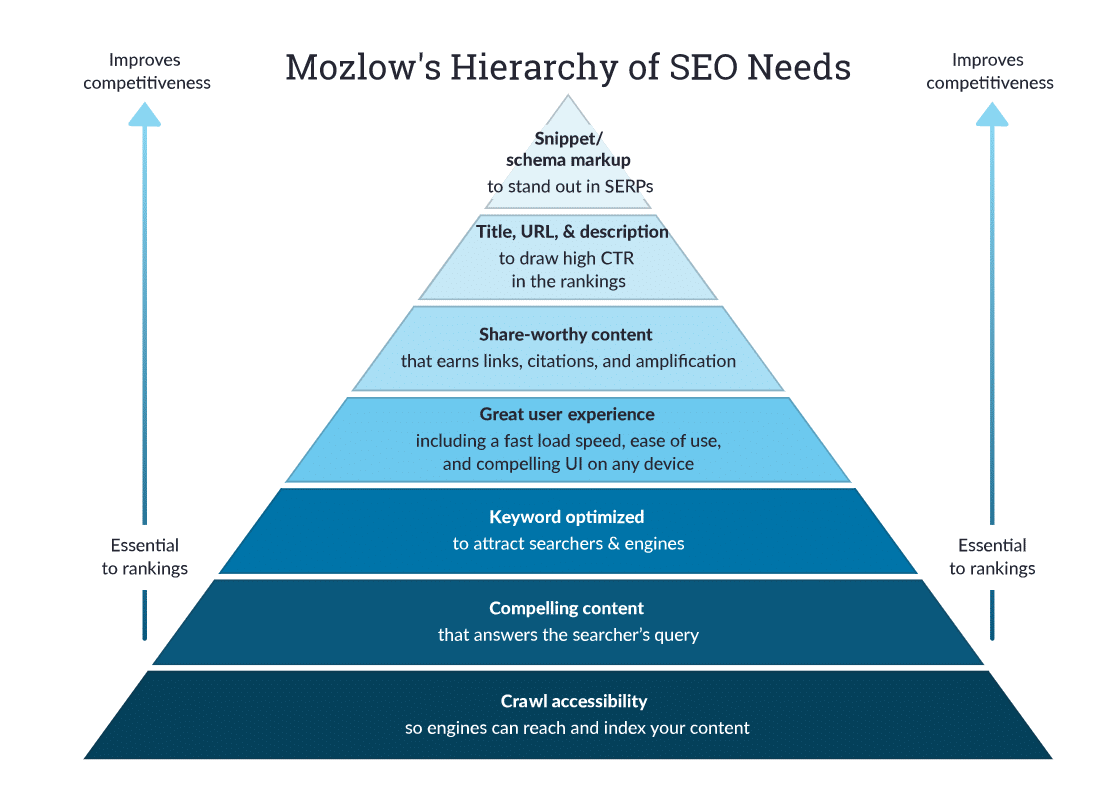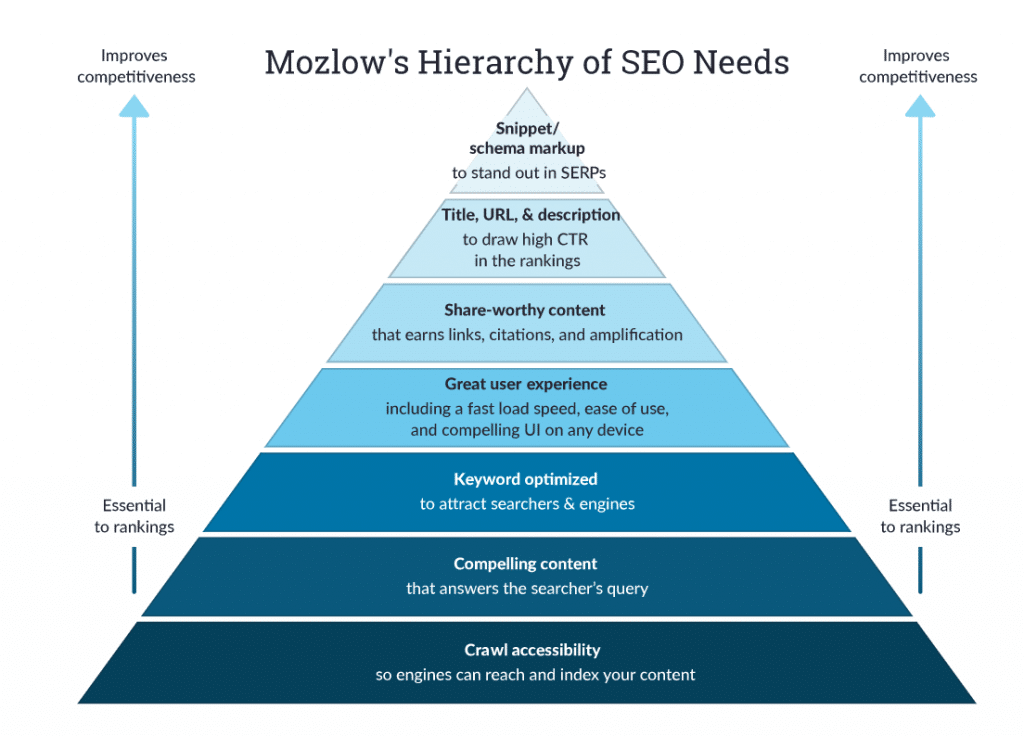 Moz has been the SEO expert for a very long time!
7 steps to successful SEO:
Crawl accessibility so engines can read your website.
Interesting content that answers the searcher's query.
Keyword optimized to attract searchers & engines.
Great user experience, including a fast load of speed and good UX.
Share worthy content that earns links, citations, and amplification.
Title, URL and description that draw high CTR in the ranking.
Snippet, schema markup that stand out in SERP's.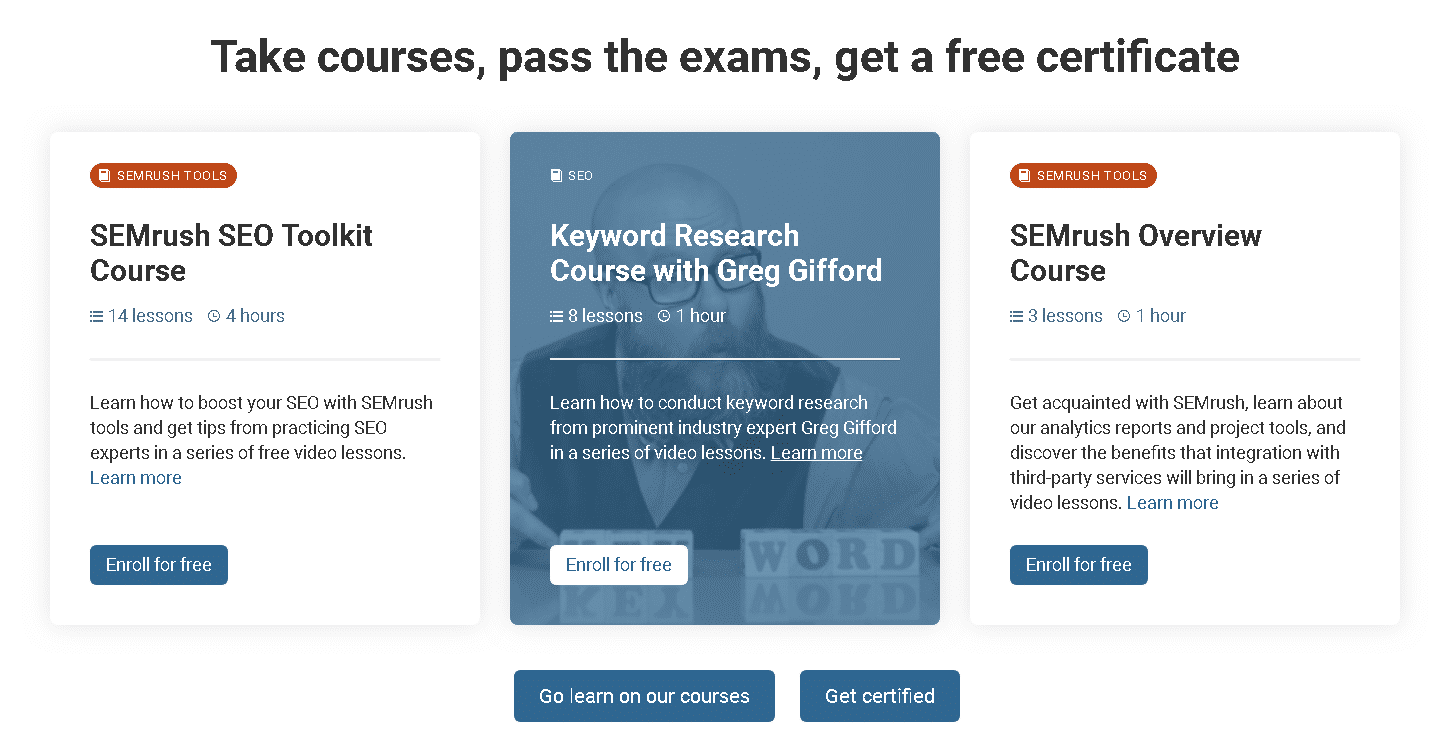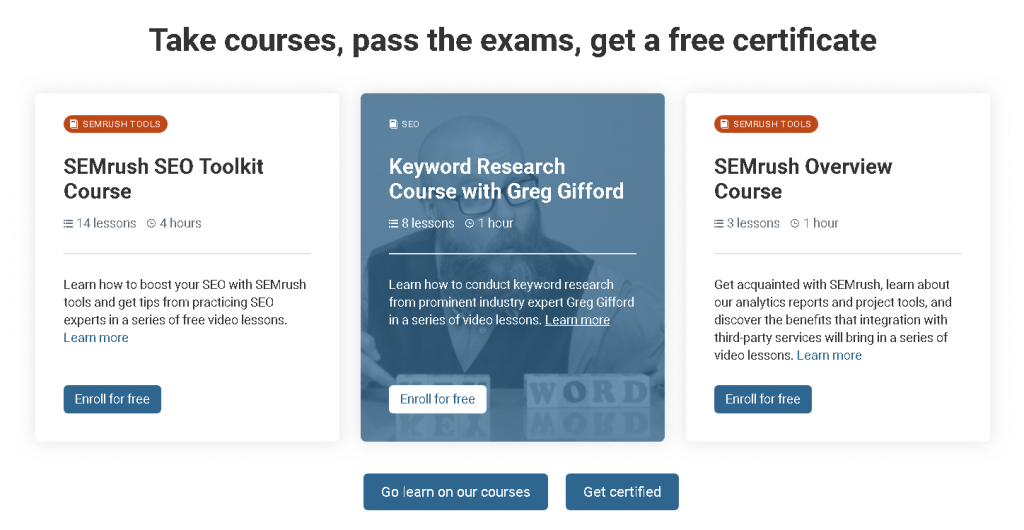 SEMrush is a renowned company who offers a long list of free courses with certificates.
You can gain vital SEO skills, learn how to use SEMrush toolkits and get official certificates of your proficiency in SEO and SEMrush.
Neil has been very busy the past couple of years! He generously share his knowledge and talents with all of us at no cost.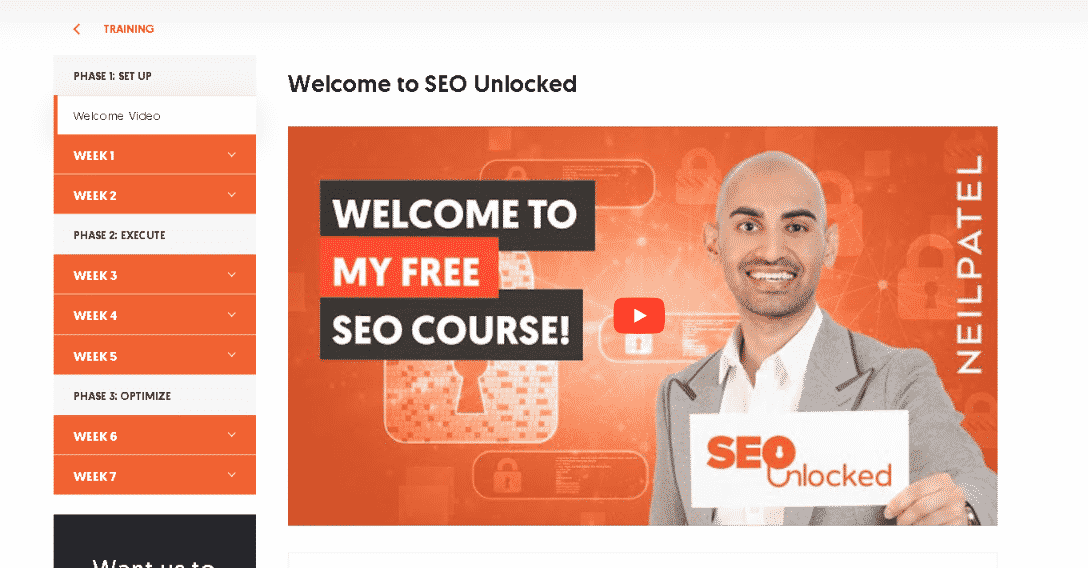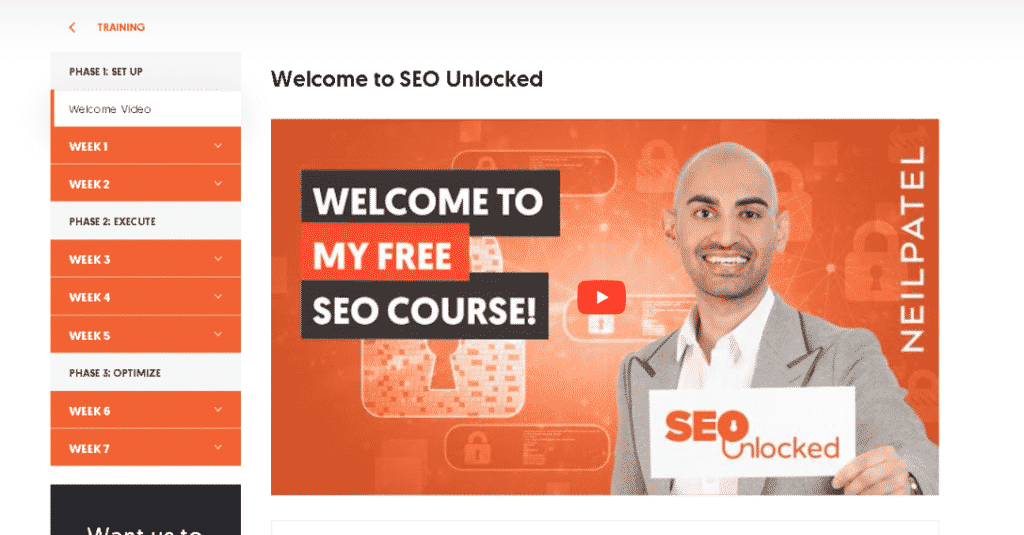 From SEO to social media to even email marketing, Neil and his team teach everything you need to know:
SEO Unlocked
ECommerce Unlocked
Content Marketing Unlocked
Instagram Unlocked
LinkedIn Unlocked
Local SEO Unlocked
Facebook Unlocked
Email Marketing Unlocked
CRO Unlocked
Growth Hacking Unlocked
All courses come with videos, ebooks, guides, templates, and more to help you grow your traffic.
Thank you for checking out this article. These articles below might interest you too:
– The 10+ Best Free Online Design Tools For Entrepreneurs
– 55+ Best Places to find Free images, videos and fonts
– The 9+ Best Sites To Get Premium Goodies For Business Online
Do you think your friends would receive value from this article? Please share it!
Easy pin for you!