Working from home can be daunting and overwhelming! With the right settings in place, it's easier.
When you transition from an office environment to working from home, it definitively requires some organisation. We want to make it productive without losing your mind!
I started working online about 16 years ago. I went totally from home about six years ago. There are the 6 major tips that can help you accomplish a smooth transition.
Get Dressed
It may sound silly, but it's important. Our brain is wired to focus on certain things and not other depending on our environment and actions.
Can you think about a time when you were at home in your pyjamas? A day with no make-up on, didn't wash your hairs? And the phone rings…
It's your best friend. She asks if you can be out in the next five minutes. She wants to meet in a public place near you.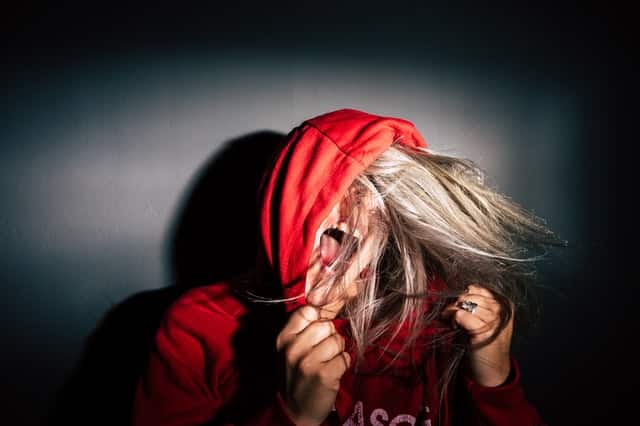 Exactly! You would probably refuse. Most of the people would only go out if they are groomed. Having all these things make you feel good and ready to go.
Working from home requires the same mental preparation. In the same way that you would get ready to go in the office, get ready to go to your home office, even if it's in the living room.
If you see someone dressed for success, in a considered outfit, this will inspire productivity. Conversely, if you see pyjamas or sweatpants, and someone who isn't ready to face the world, this might instil the notion that you aren't ready to start work.
Dedicated Place
You want to have a dedicated space for your office. It conditions your brain to get ready to work. It's the same internal process as wearing working clothes.
If you have a spare room, perfect! If you can't, get a specific space. No, it's not the kitchen counter for sure!
It's scientifically proved that we need a specific space to sleep. A relaxing environment with soft lightening, regulated temperature, and no electronic devices will help our brain shuts down and go to sleep.
We need to create a similar pattern for work. Our brain need to understand that we have a place to focus and get productive: It's your office space!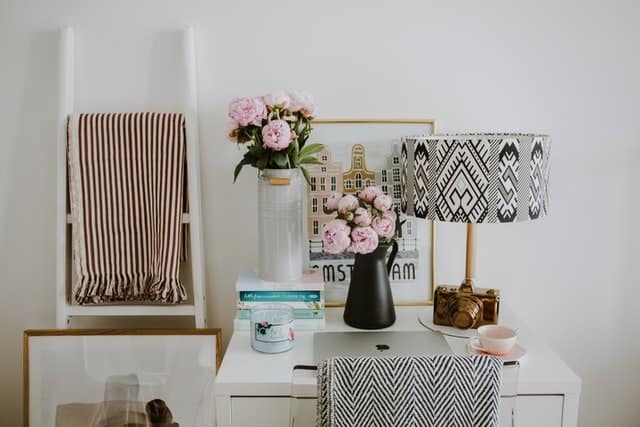 The article "How to Improve Your Workspace So You Maximize Productivity, Memory and Creativity" provides more insights about your home working space.
Shut The Door
If you have a room dedicated for your work, make sure to shut the door. If it's a space somewhere in the house, you can play with home separator, curtains, etc.
It's easier to create boundaries with your family and avoiding home-bound distractions.
If you explain gently but firmly that when you are at your desk at a specific time, you are working and can't be disturbed.
If you are the mother or father of teenager(s), you might have seen signs on their bedroom's door asking you to do not enter. Do the same for your working space!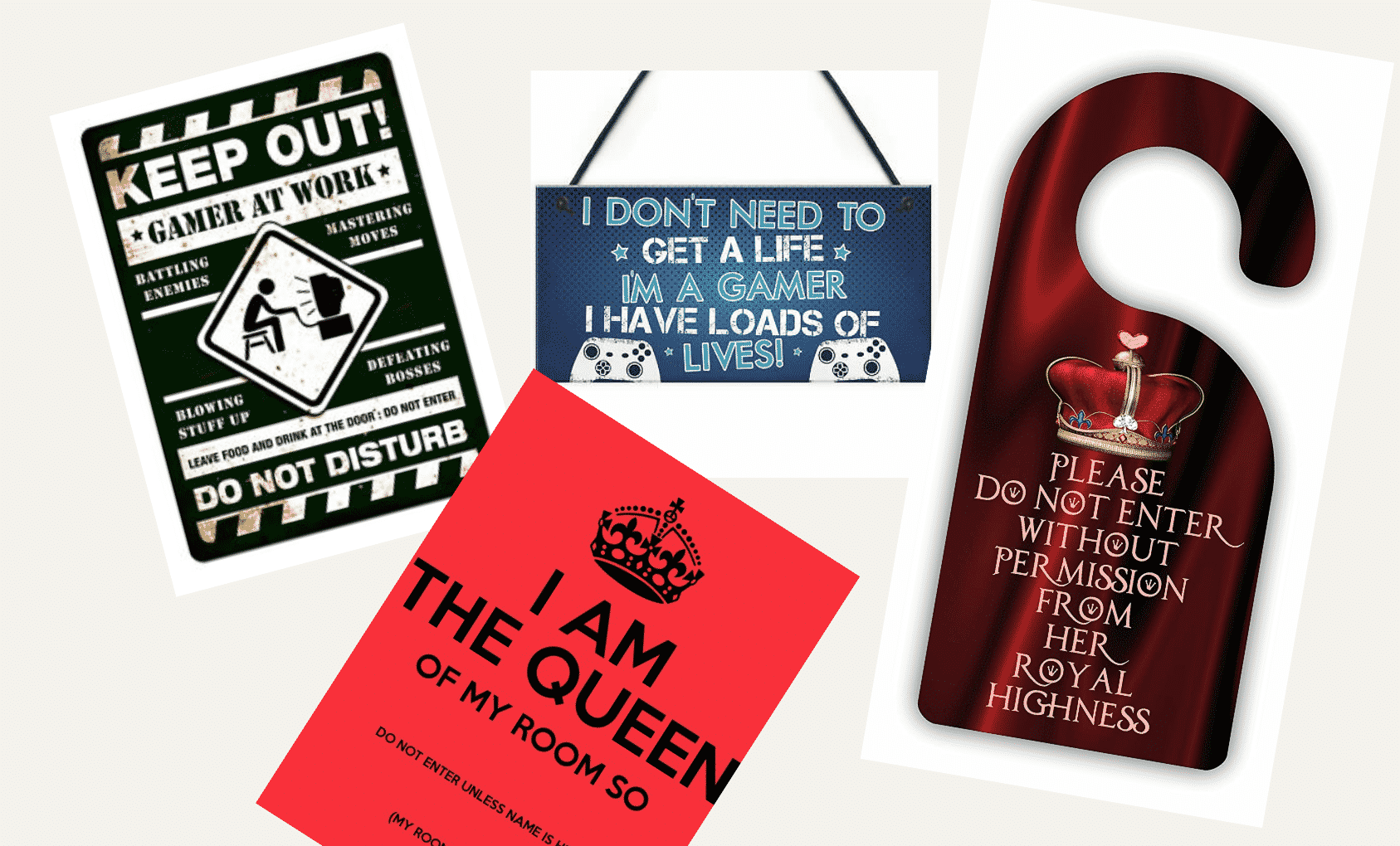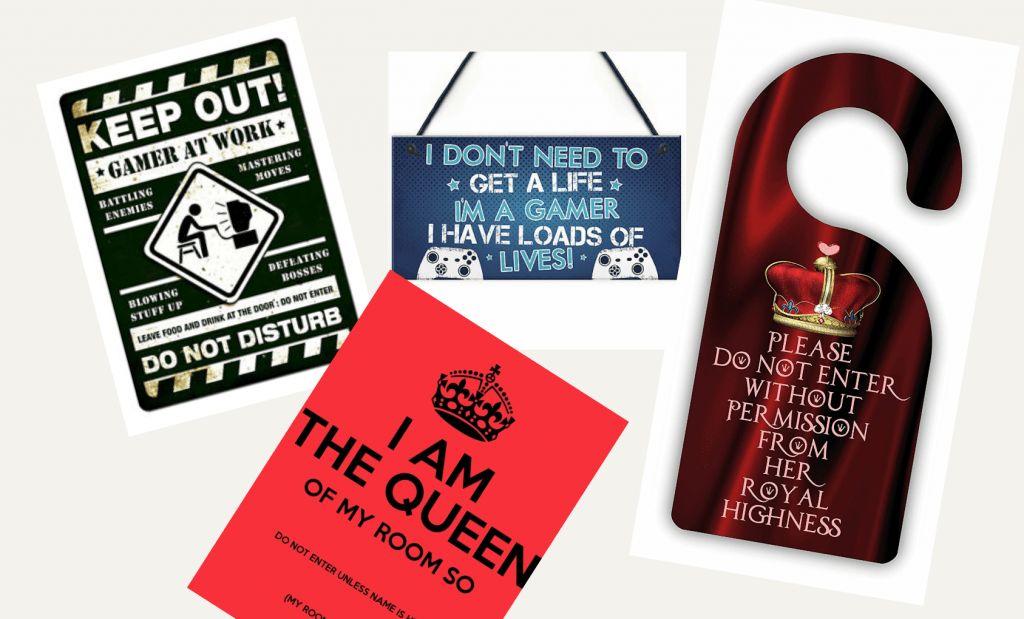 Don't allow family members to use your work devices. If you have to walk away from your device to go to the kitchen or bathroom, lock your device to prevent others from seeing what you're working on.
If you're having conference calls or video meetings, be aware of whether other people might eavesdrop, even inadvertently, and your background.
Plan Your Day/Week/Month
Plan weekly, daily, or monthly. Find what's best work for you.
List everything you have to do including your shower, calling your mom, house cleaning, your glass of wine, kid bedtime reading, etc..
Know what time of the day you are more focused. Some people works better early in the morning, other will be more productive in the evening.
Below, I share an example of what your calendar could look like. Also, I suggest you to read the article "Sacred time" from my business mentor. She goes into details about your brain focused time.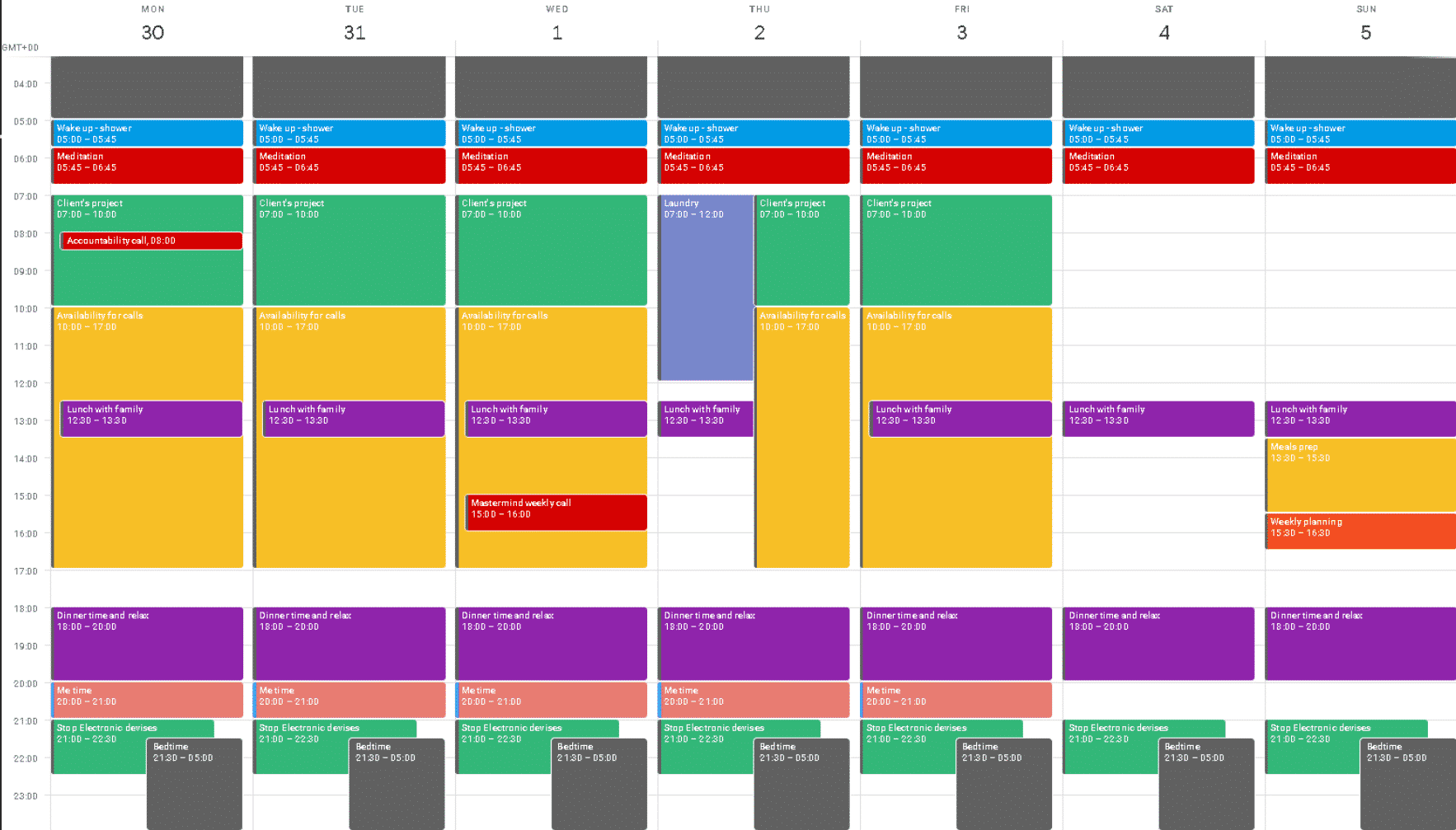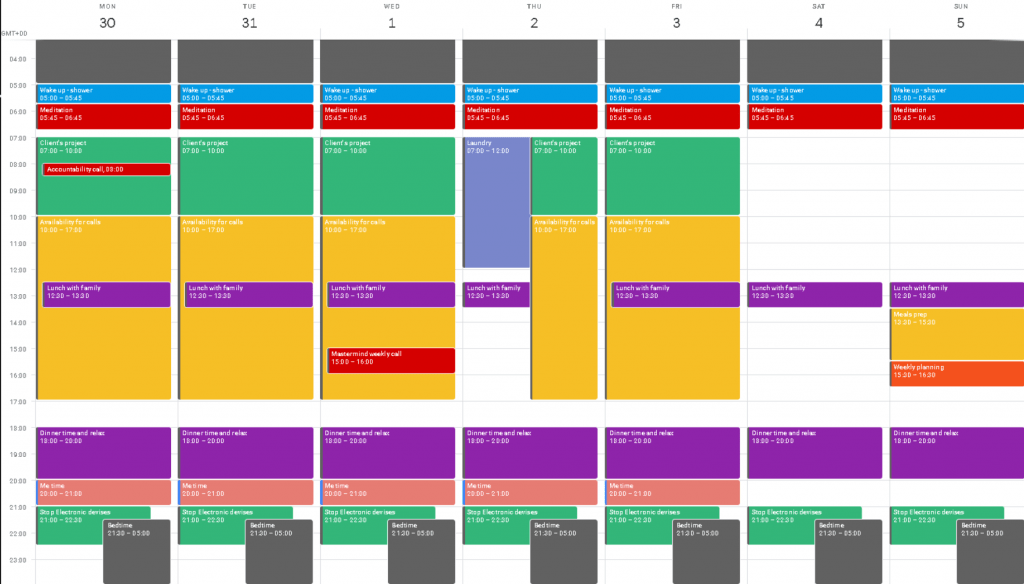 Take Breaks
In the same as you take a break in the office, do the same while working from home.
You can set up a "group lunch" with your colleagues over Zoom.
Take the dog for an extra walk (your dog will love it!)
Put in that load of laundry
Spend 15 minutes outside with the kids (they'll love it, too!).
Listen to that podcast you want
Read the article in a magazine about the last celebrity gossips.
Do you need more idea about what you can do during your breaks? Read the "101 Things To Do At Home When You Are Feeling Bored".
You could have a nice mug of tea or coffee too!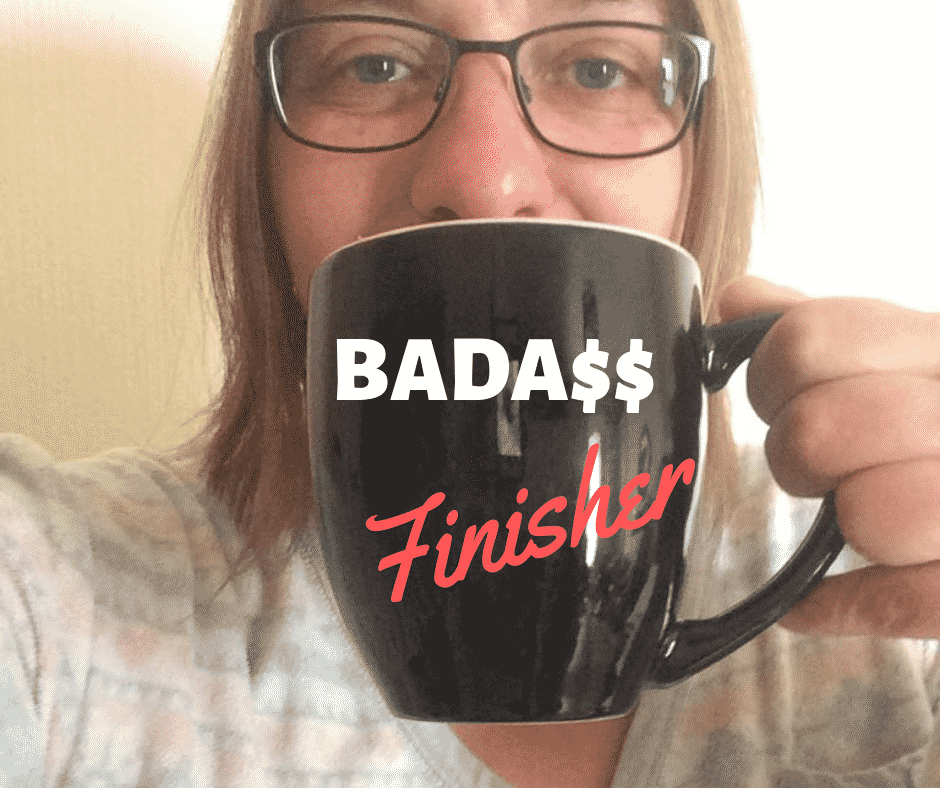 If you like short period of focus, you might like to check the Pomodoro method. I'm not a fan; I know lots of people who use it.
So, if you plan your breaks, it can help your productivity too! Yes, we love looking forward to activity we love; it's like the instant gratification our brains craves.
Keep Moving
And the last tips I have for you: Keep moving!
Working from home doesn't mean that you don't do any exercises. It's actually essential to work out.
Stop your work and stretch yourself a little bit every hour.
Take a lap around the kitchen in between calls
Use a lacrosse ball or massager on your back to stave off the kinks.
Make it more fun and use a virtual video workout background and get your reps in during a meeting!
YouTube has tons of videos with short workout to do at home. I created a Playlist with sessions all between 15 to 20 min.
Conclusion
Working from home doesn't have to be boring, or looking like pyjamas party.
With good systems in place, it's easy to organise your life, being productive, and have it all! Do you have more tips to share? Please leave a comments below.
Want to come back later to this tips? Pin this article.