Whether your business is brick and mortar or virtual, you need a tribe to sell to. Connecting with potential customers and engaging the ones you have are very important aspects of business. Email Marketing is one of the key!
Social media is an effective way to shout out about your business, but there is no guarantee that you won't be cut off from that pipeline should your social media platform pull the plug.
Capturing email addresses ensures you have access to your clients anytime you want to connect.
What is Email Marketing?
I will take the simple definition that comes from Wikipedia:
Email marketing is the act of sending a commercial message, typically to a group of people, using email. In its broadest sense, every email sent to a potential or current customer could be considered email marketing. It involves using email to send advertisements, request business, or solicit sales or donations. Email marketing strategies commonly seek to achieve one or more of three primary objectives, to build loyalty, trust, or brand awareness. The term usually refers to sending email messages with the purpose of enhancing a merchant's relationship with current or previous customers, encouraging customer loyalty and repeat business, acquiring new customers or convincing current customers to purchase something immediately, and sharing third-party ads.
Let's be clear – emails are marketing tools for sales. It is best practice to build rapport and even friendships when possible, but the goal for the effort is sales. Unless you have sales, you don't have a business.
Why is it important?
Assuming that you have something to sell, you must have all eyes on your offer so people can buy. It's called traffic.
It exists three type of traffic:
You control
Don't control
Your own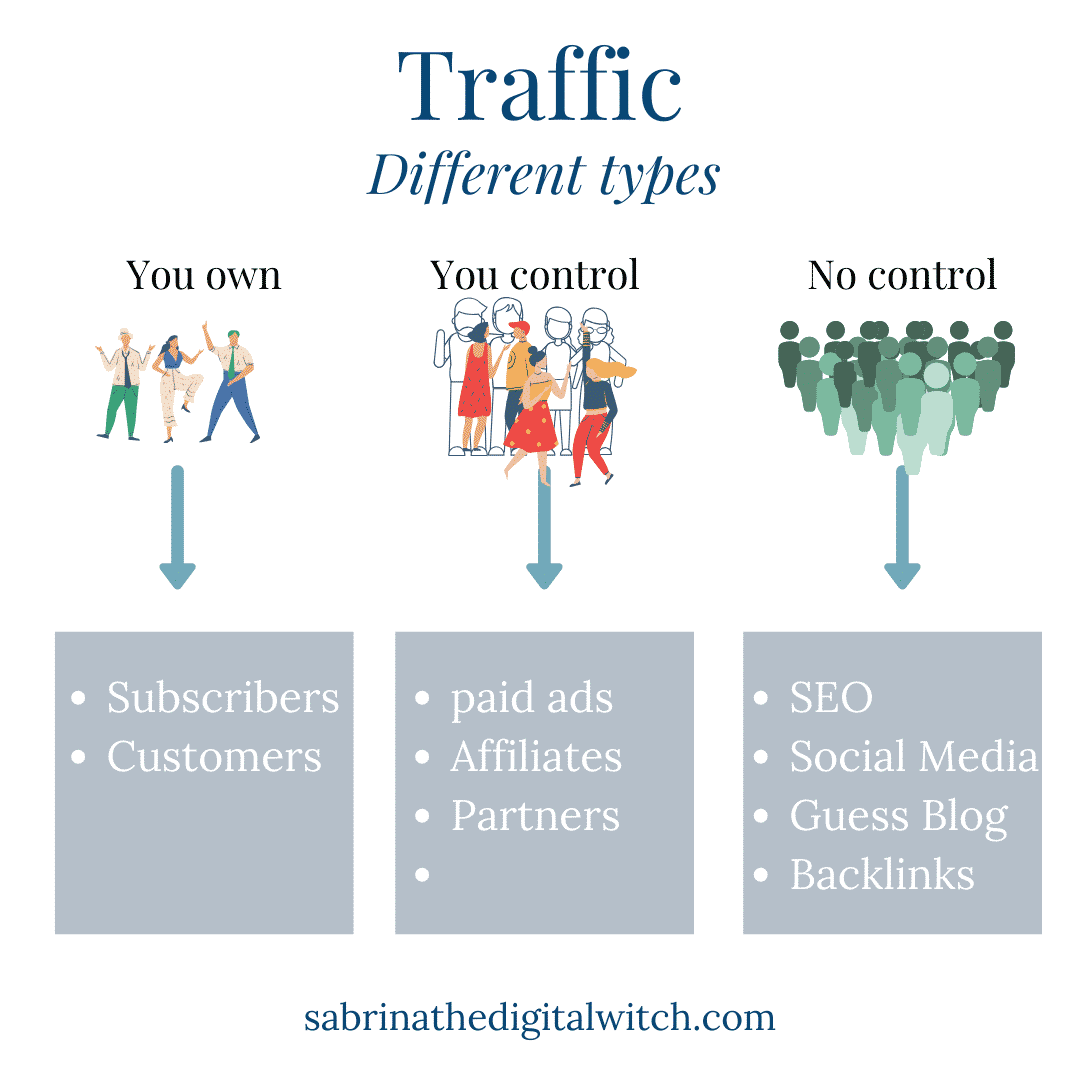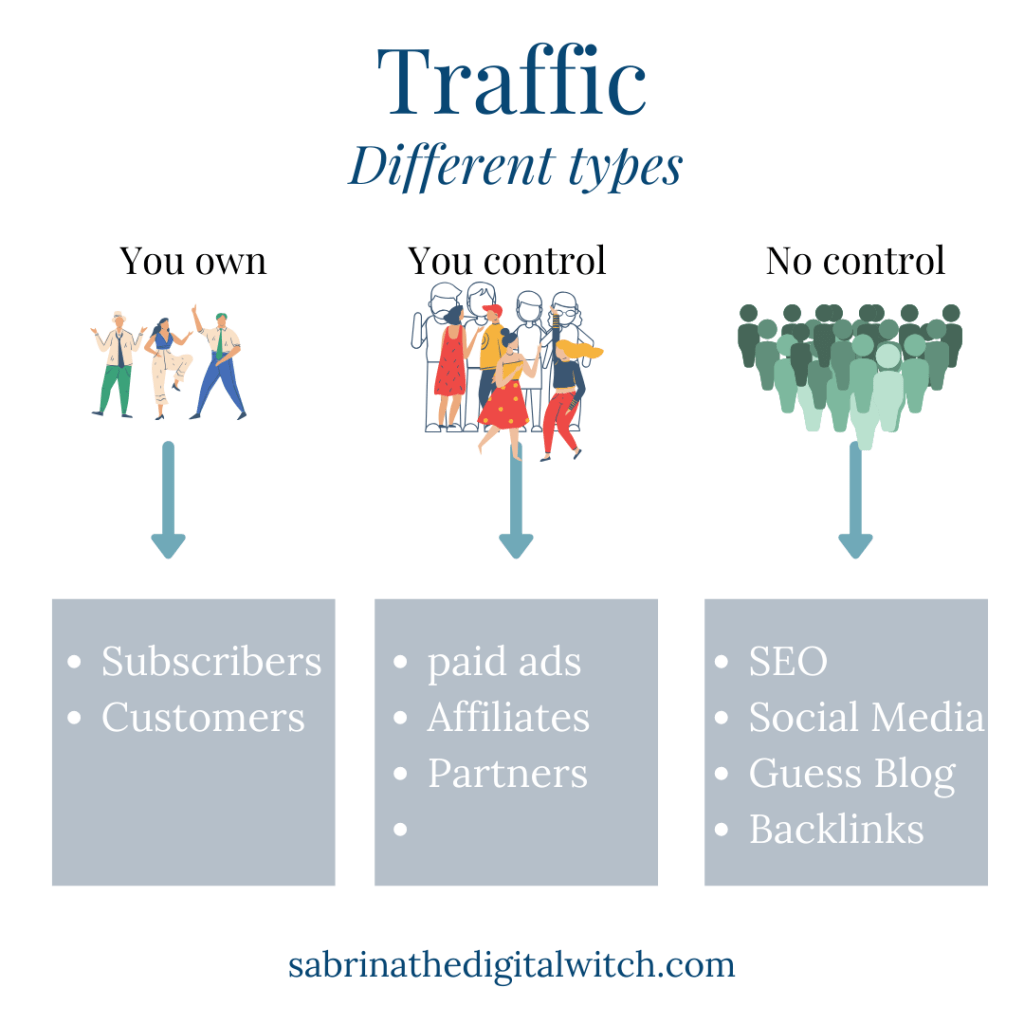 While lots of people thing that email marketing is outdated, they are wrong!! It's ONLY when you own your traffic that you can predict your sales, and get people to see your stuff when YOU WANT, not when they want.
The ability to promote your business and offers through the traffic you own, it's email marketing.
I don't attend to explain traffic on this blog post, but you can read more in this free book: Traffic Secrets.
What are the goals of Email Marketing?
You may already know the value of email marketing but have no clear plan for how to manage it. There are simple ways to manage your email marketing and send the right information at the right time. With a bit of planning, you can:
Establish rapport with new and existing customers
Keep your tribe informed about current and timeless offers
Reduce the number of hours you spend working on marketing
Create one-and-done email marketing funnels
Note: These appealing aspects of email marketing make it possible for any business owner to work smarter rather than harder – which is an optimal goal.
How can I use Email Marketing?
Email marketing is an excellent way to:
Offer freebies
Establish rapport
Share valuable information
Keep conversations going
Make offers and upsell
Knowing what to send, and when to send it is key to creating an effective email marketing campaign. Generally, a pre-planned marketing strategy is ideal. Developing an annual plan once per year is an effective way to create a structure for the year's emails. With a core strategy in place, additional email broadcasts and promotions can be added to the overall annual plan with ease.
What to send?
So, what information is best suited for an effective email marketing strategy?
Here's a short list:
Free information that educates or entices customers to connect or buy
Current news about your business and any special offers
Information and products associated with the calendar year
Corresponding or other products that can be sold alongside their purchases
And more
Marketing through email is an easy way to engage your customers anytime without being salesy or intrusive. An effective marketing strategy creates a comfortable and reciprocating relationship that builds over time and creates enduring relationships that last.
If you don't use email, especially to follow-up with your subscribers and customers, it can be one cause that your sales funnels are not working.
Your Invitation
With some pre-planning and solid content, you can sell product 24 hours a day and reduce the amount of time you spend working on and in your business.
It's why I would like to invite you to a 30-day Email Marketing Challenge. During the 30 days, you will receive daily tips and strategy to review and improve your email marketing system.
At the end of the challenge, you will be on your way to forging a deeper connection with your readers and becoming a better email marketer. It means that you will be able to get higher email conversion rates so more sales.
Want to come back to this post or share with your friends? Pin it!