Premium goodies, where to find them to profit our businesses?
Goodies! We all love them. We all want to save money but also have the right quality products. Fremium products are the solution you are looking for!
In this article, you will find, totally free of charge, premium goodies and also incredible discounted deals for online businesses.
Note: This article is updated regularly depending on my new findings; be sure to bookmark it / pin it and come back often. If you know of any sites that are not listed and would be a good fit for this page, please share the links by sending me a message here.
Premium Goodies
Every month, Envato Elements offer up to 30 premium items that we can download free of charge. The only thing you need to do, it's to create a free account.
If you want more, Envato is a subscription service that provides you with access to over 900,000 downloadable digital assets for your projects. To keep things simple, Envato Elements offers just two pricing plans — monthly and yearly (Illimited download from $12/month billed annually) — with both supporting unlimited downloads.
It's an online marketplace for community-generated design assets. The company sells graphics, WordPress themes, stock photography, and other digital goods for use by web creatives. Creative Market has over one million users and more than 250,000 purchasable items.
If you sign up for their newsletter or create a free account, you can get your hands on six new freebies every Monday with illimited download (And you will get asset's update too when it's available.)
The website helps designers, crafters, newbies, seasoned graphic design ninjas and well, anybody with an interest in the design world. They offer users thousand of premium graphic design and fonts resources available for instant download.
Free for you: weekly freebie or Font bundle or the monthly bundle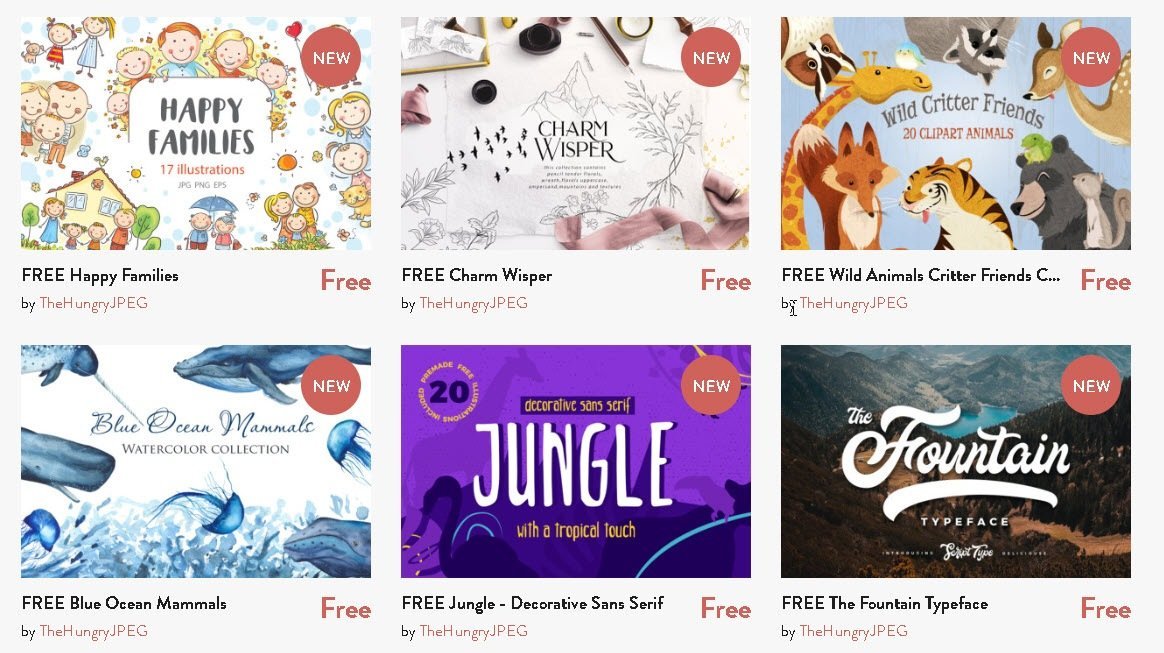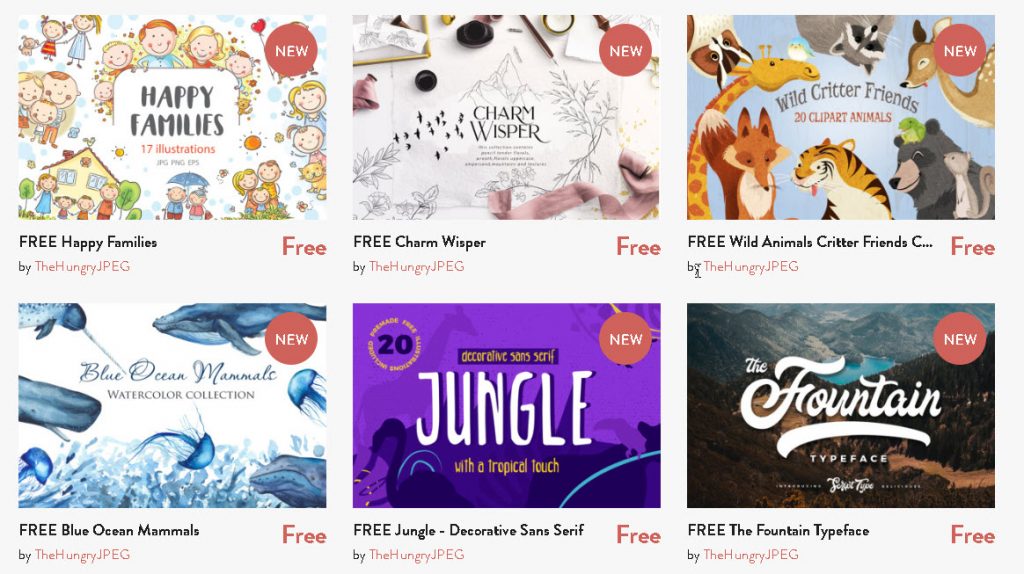 Design Bundles began in July 2016 as a way to provide their customers with affordable digital products such as Graphics, Templates, Mock-Ups, Patterns, Illustrations and Craft Files. They are a specialist supplier of SVGs, illustrations, graphic's packs, royalty free images, icons.
Free bundle If you sign up, you can get $1 deal
Design Resources for Designers and Web Professional. They have everything from PSD templates to font via background, texture, etc… If you visit the freebies page, you will find hundreds of free download with commercial rights.
---
Premium Deals
It scours the web for the newest software, gadgets, online courses & web services. Explore our giveaways, bundles, Pay What You Want deals & more.
They have a section for freebies; What I love the most are the lifetime deals!
The platform features awesome products for Entrepreneurs at huge discounts with 60-Day Money Back.
I buy regularly deals on App Sumo. I really like this platform. When you buy a deal, you have access within les than 10 minutes. If you want to refund, no questions are asked. Press the refund button and its completed in timely manners.
It's important to understand that the lifetime deals offer on the platform are mainly for new products. It means that sometimes you can get an incredible deal, not always!
I love to check it out regularly!
DealFuel brings deals of all kinds forDeals for developers and designers mainly and website owners who are doing it themself. It brought some great lifetime deals on many software, courses and saas. They have a membership called DealClub that offers additional discounts of up to 25% extra for its members.
They have freebies section that can be found here
This platform is made for Growth Hackers, Startup founders, Marketers, and Developers! You can save up to 90% on tools to help you create, grow, and scale your business!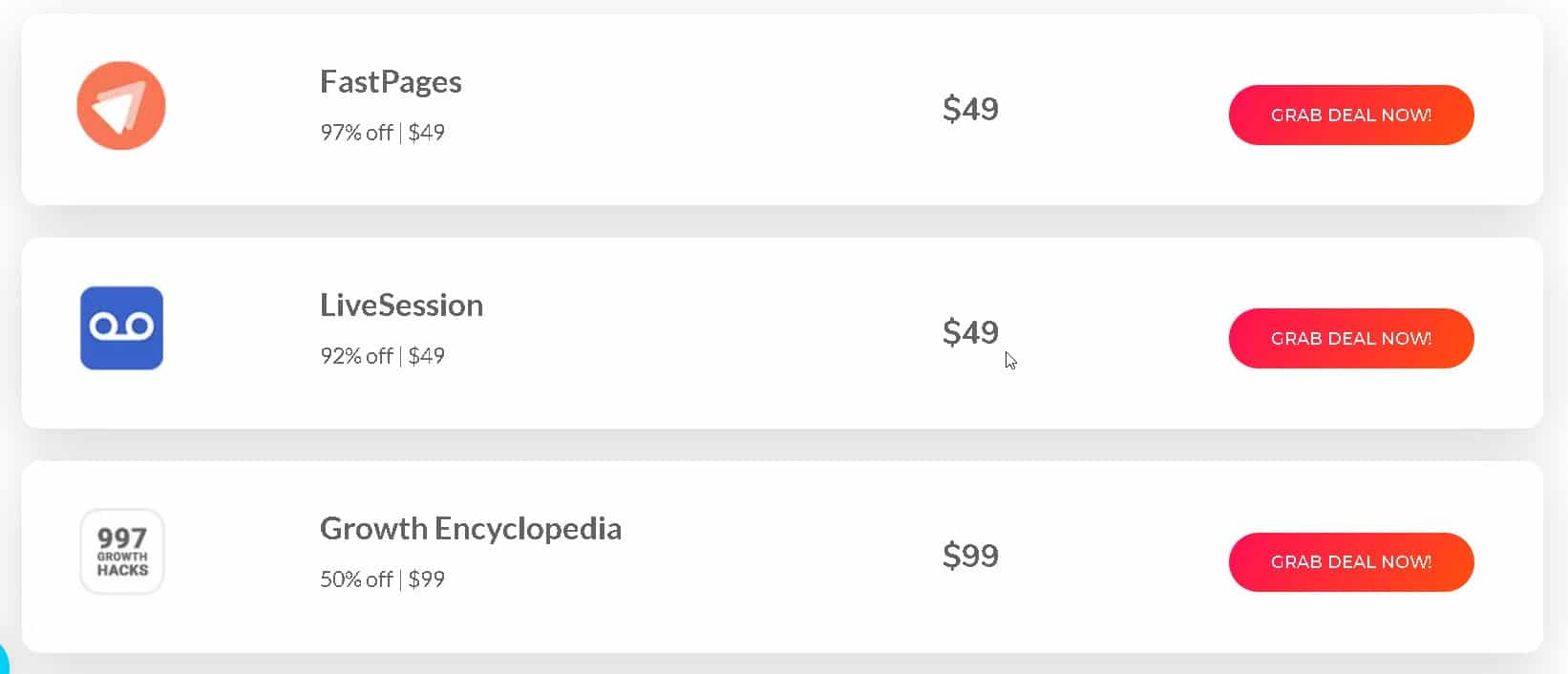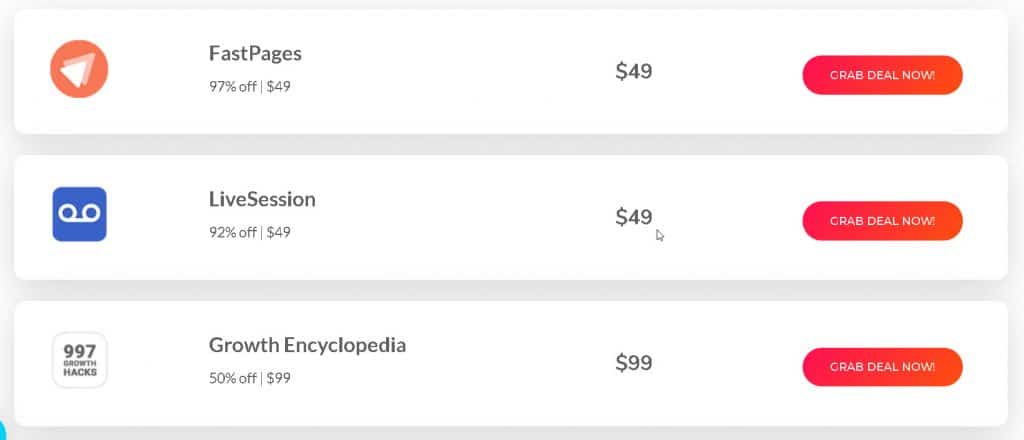 Do you have FOMO for amazing deals? They made it easy for you with a Chrome extension that gives you deals notifications! Click to get the "Tech Deal Alert Chrome Extension"


The platform brings exclusive lifetime deals on quality software and SAAS. Recently started, it shows some great successes! it's is a community-driven network that focuses on negotiating premium business tools. The great thing about PitchGround deals is that they're stackable. So, whether you're managing a solo business or an entire agency, you will find the perfect deal crafted for you!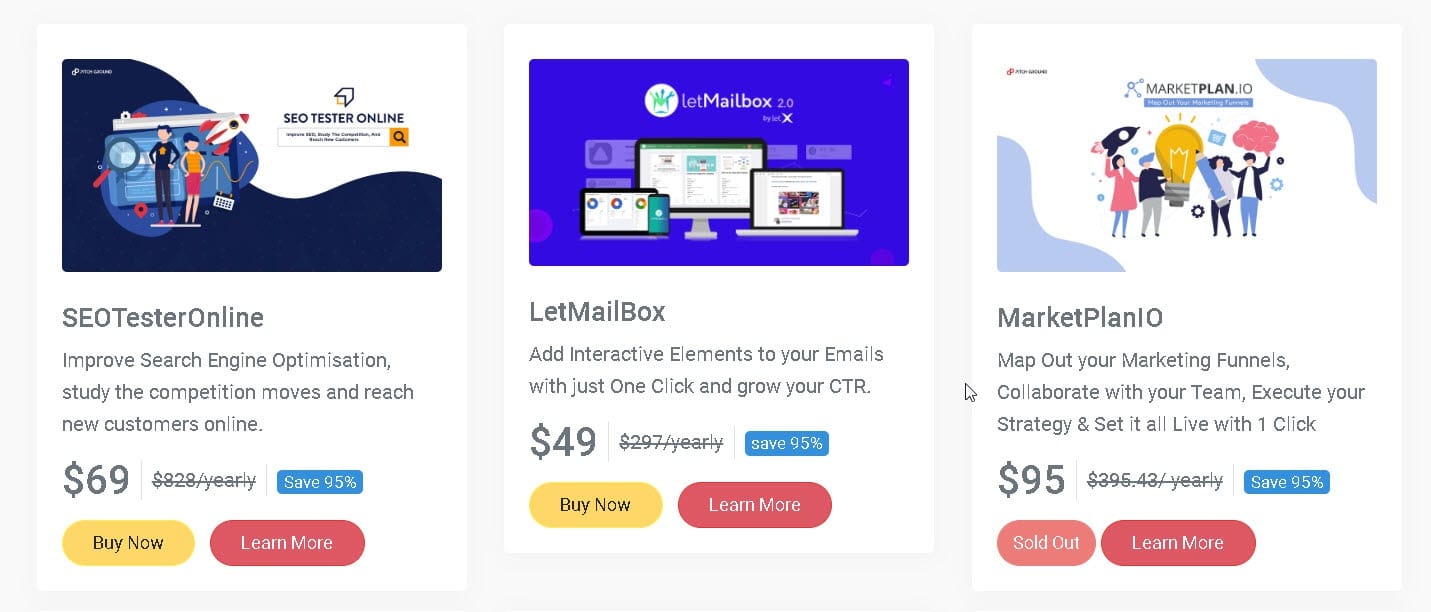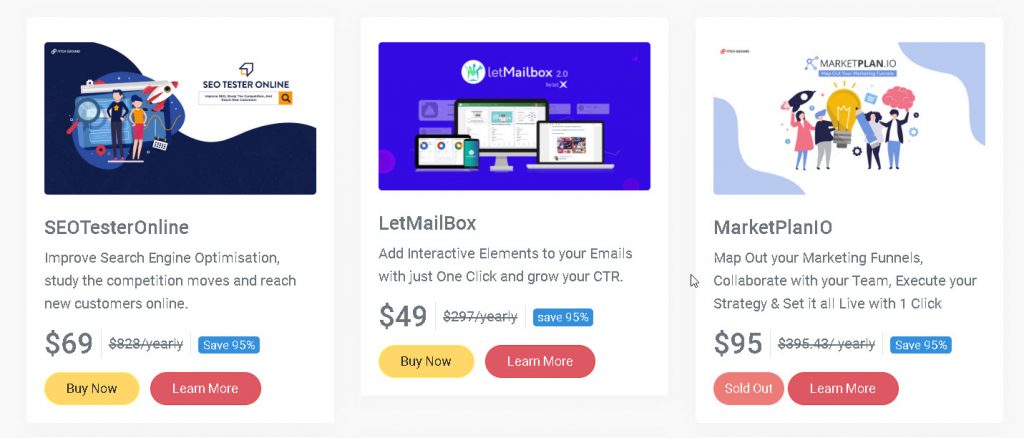 The platform offers its own special deals but also curated deals from other platforms that I mentioned in this article.
They have freebies and giveaway sections. Freebies are here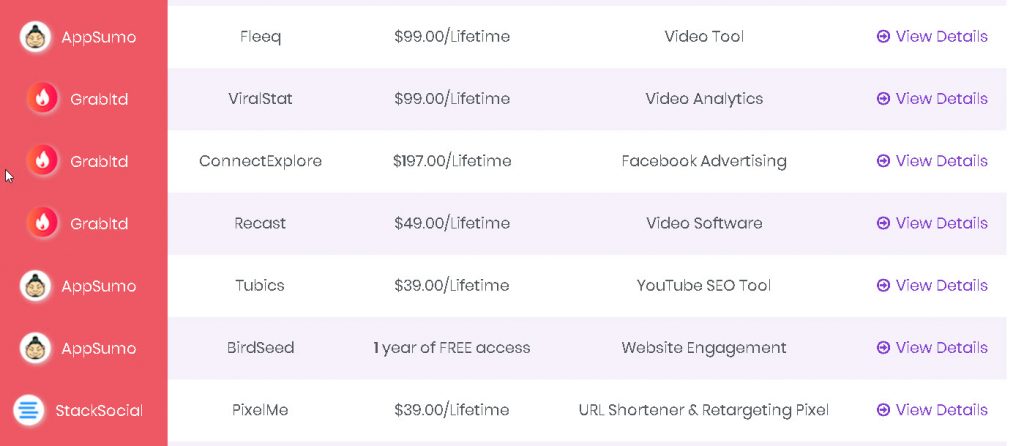 The platform might be unexpected in an article for online businesses since it mainly sells games and software around the topic.
In the past, I bought video editing software such as Camtasia or Vegas Pro for less than $50. Prices are determined by the purchaser with a portion of the price going towards charity.
Besides games, you can find books, software, or cartoons and much more…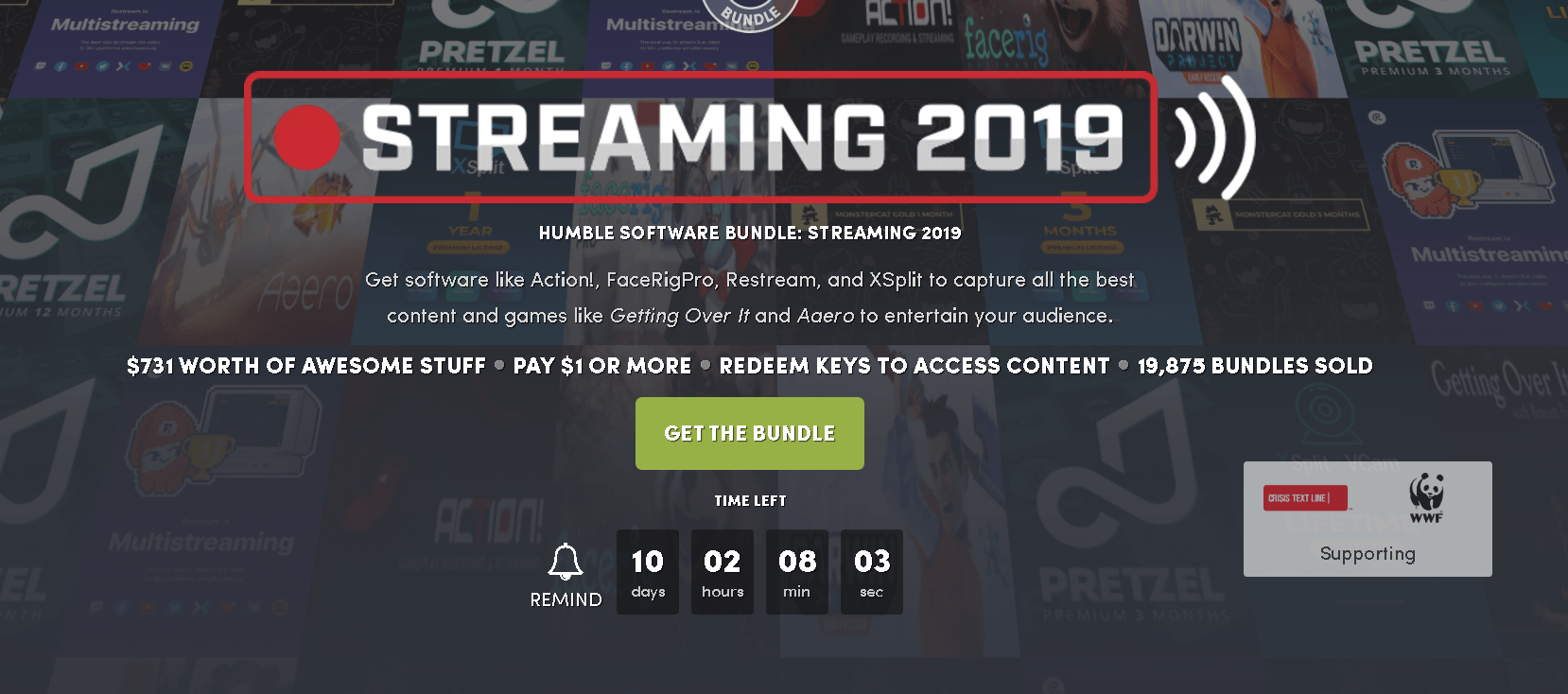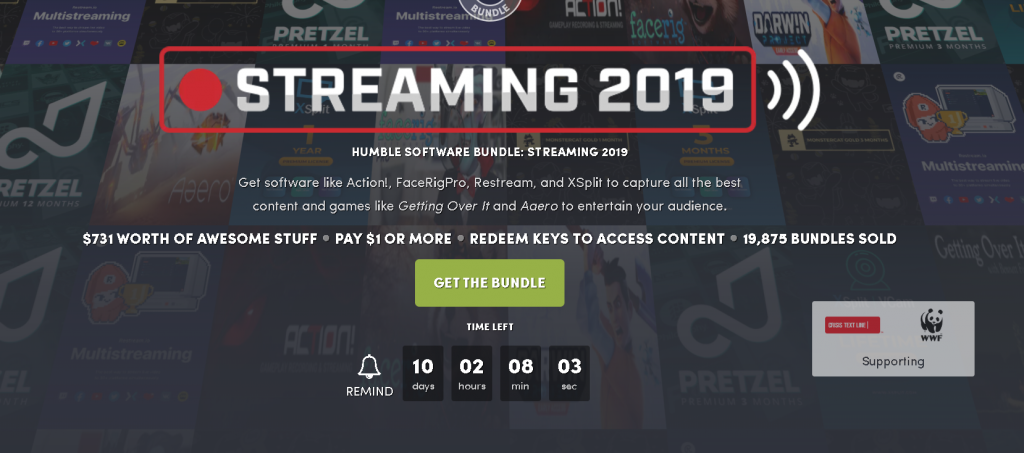 Thank you for checking out this article. If you are looking for another type of free tools, sites, courses that can help you with your business, click on the titles below:
– The 10+ Best Free Online Design Tools For Entrepreneurs
– 55+ Best Places to find Free images, videos and fonts
– Best Free Online Marketing Courses for Online Businesses.
– Free Tools For Websites and WordPress (Coming soon)
Do you think your friends would receive value from this article? Please share it!
I also made it easy for you to pin it!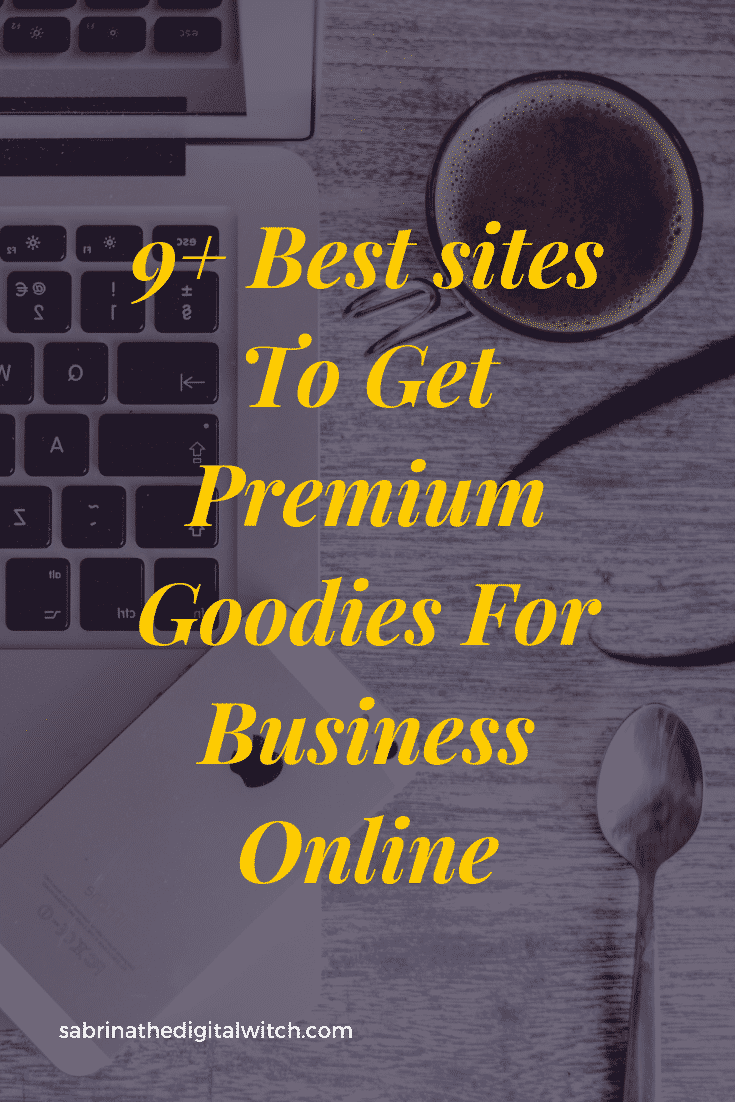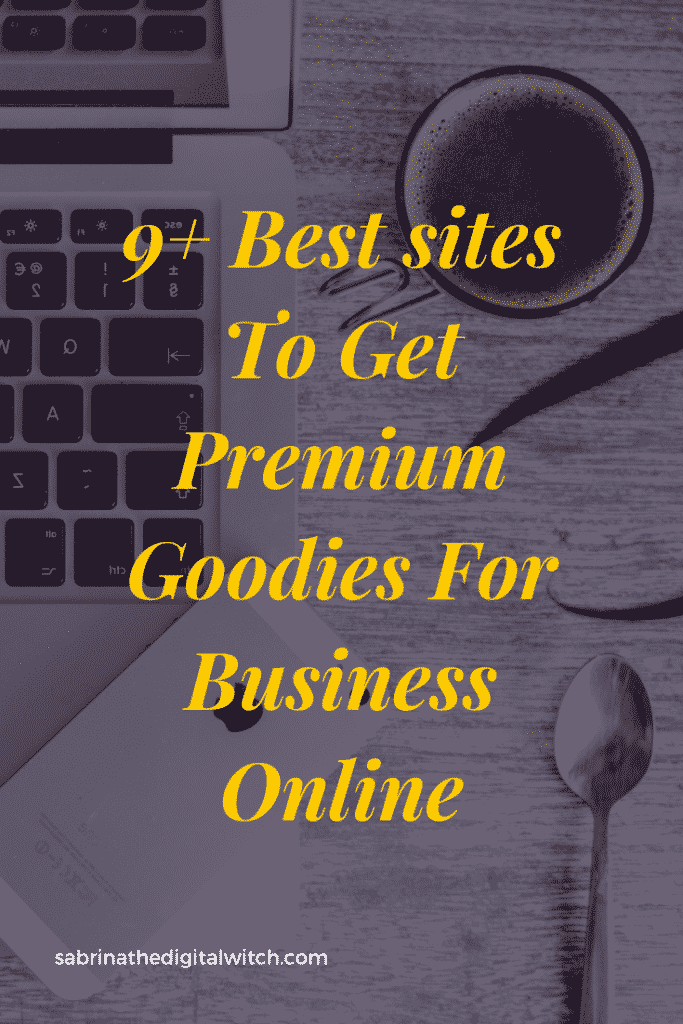 Disclosure: Some of the links above are affiliate links, meaning that I will earn a commission at no cost for you. Feel free to check my Disclaimer policy here