As most of businesses are moving online, there has never been a better time to stand out of the crowd by all the ways you can; Let your presentations do the talk!
How would it feel if all your designs, training videos and presentations became the centre of attention because they create high engagement with your audience, and make them crave for more?
The answer is Prezi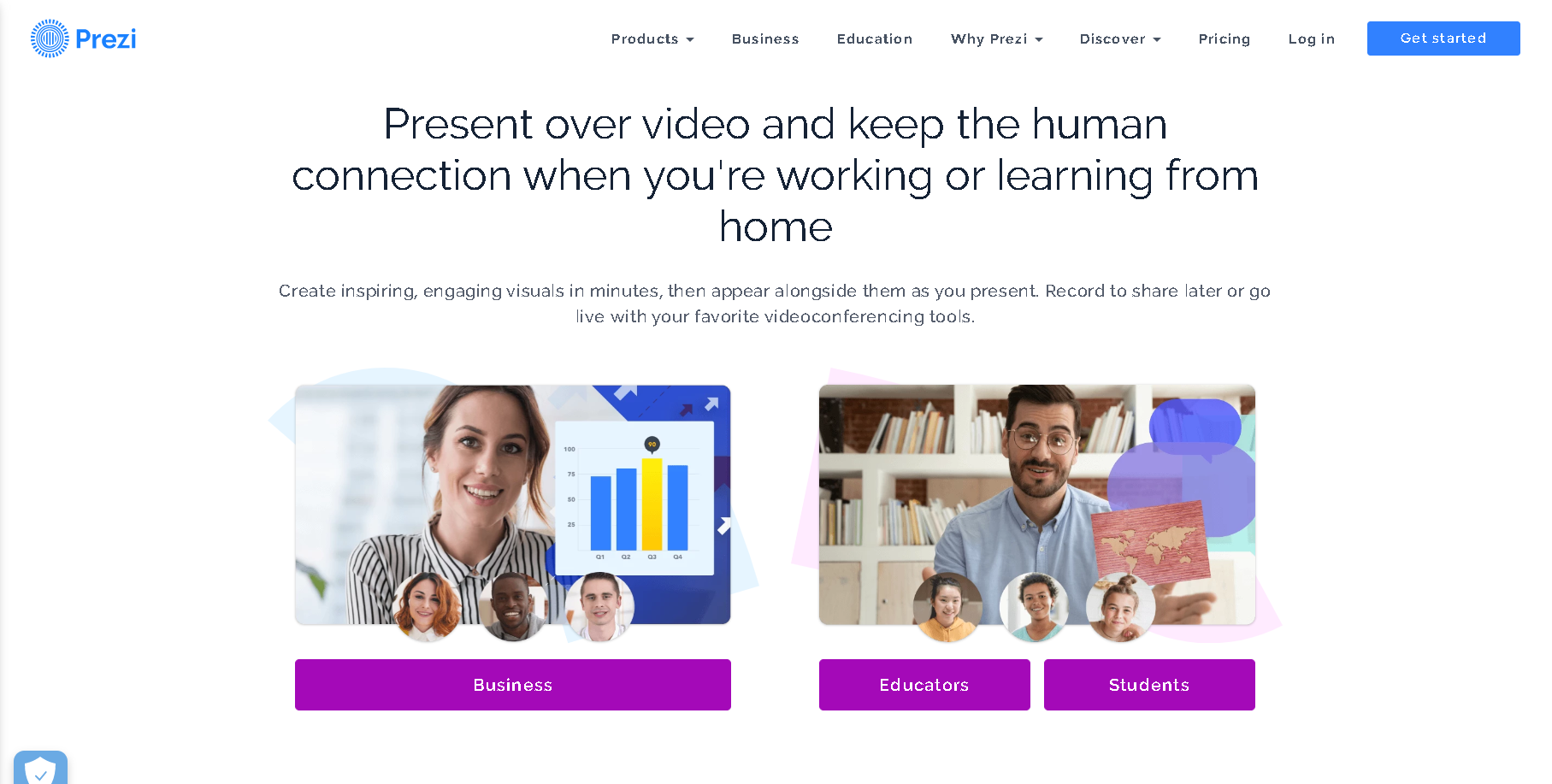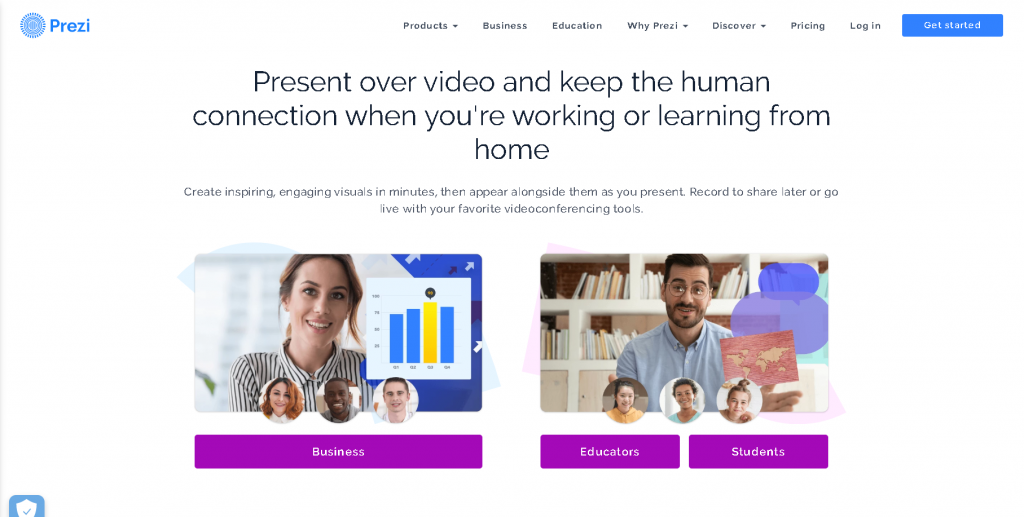 What is Prezi and cost?
It's an online software that let you create:
Designs
Presentations
Video presentations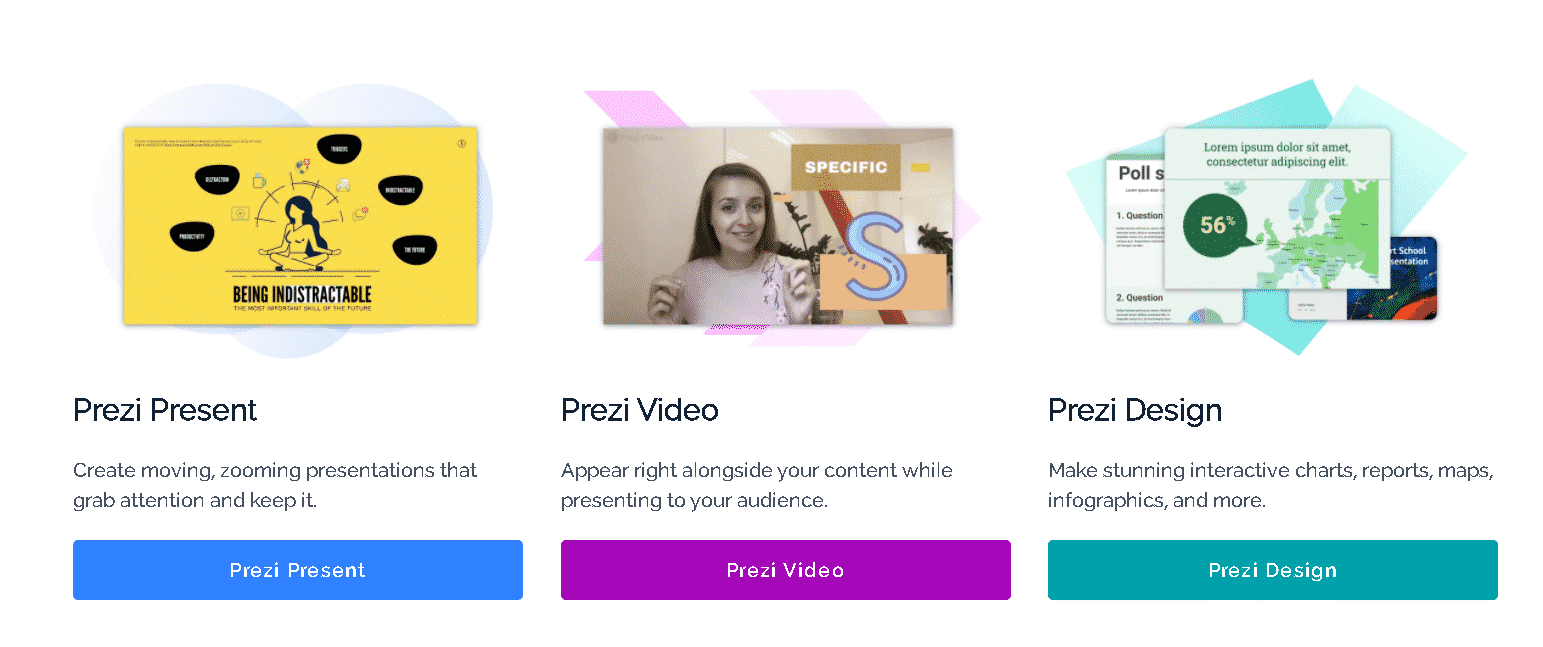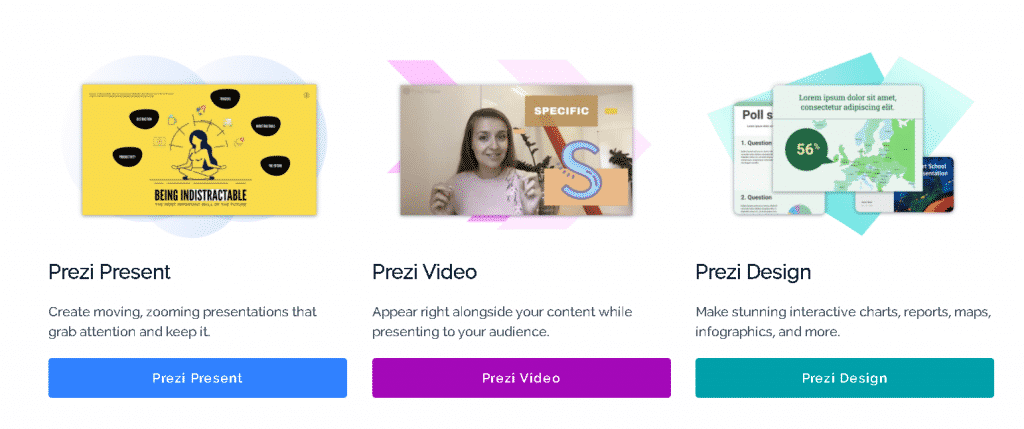 You won't have to choose if you want create presentation, video, or design. Prezi subscription plans includes all the tools. You can test this software with the 14 day free trial or use the free plan.


It exists other options for students, and Entreprises. If you want to check them out, go on Prezi pricing table.
Prezi Designs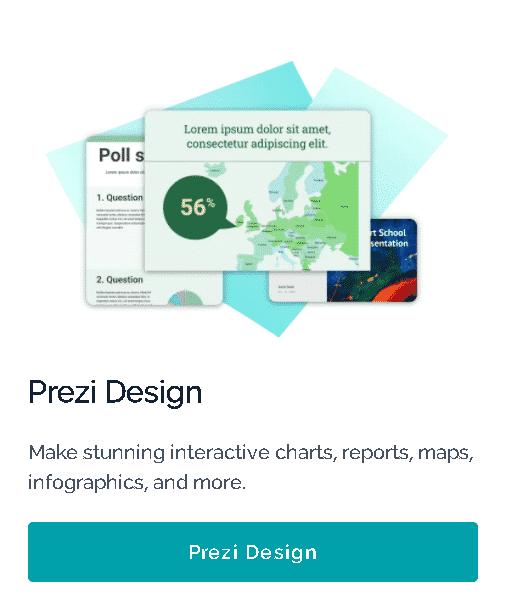 Log in to your software, and go to the section tab "Designs"


Simple Designs
You can design from scratch or use the templates. It exists diverse categories
Infographics
Posters
Instagram posts
Facebook posts
Twitter posts
LinkedIn posts
Pinterest posts
Slides
YouTube thumbnails
Dashboards
Reports
Email header
We can download the graphics as png, jpg, or pdf. We also have the ability to share our graphics via link. It becomes easy to create templates that other people could use as templates.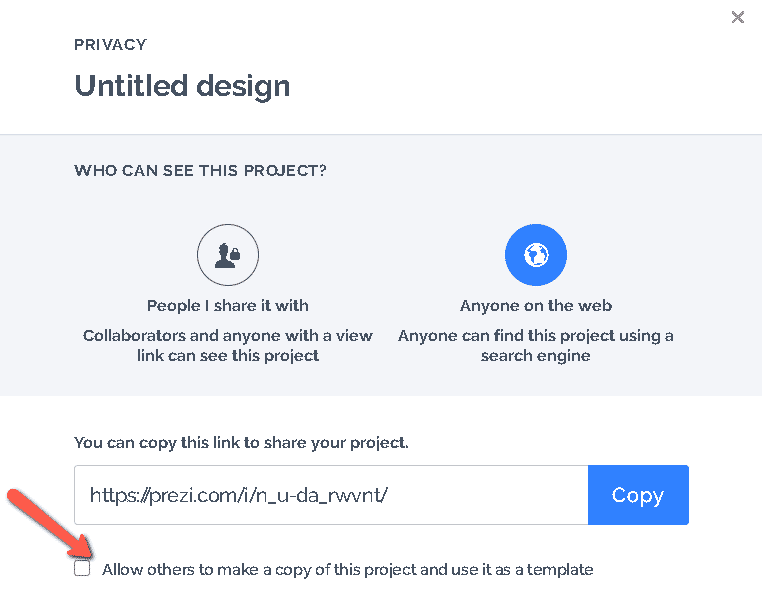 Animations
Prezi launched as a software to create smooth animated presentation with the ability to present them online. The design tool has the same features.
While it's not possible to download the graphics as gif to keep the animation created, we can send people to the graphic via link.
It exists lots of animation available at element or full graph level. Below is a partial list of the possibilities.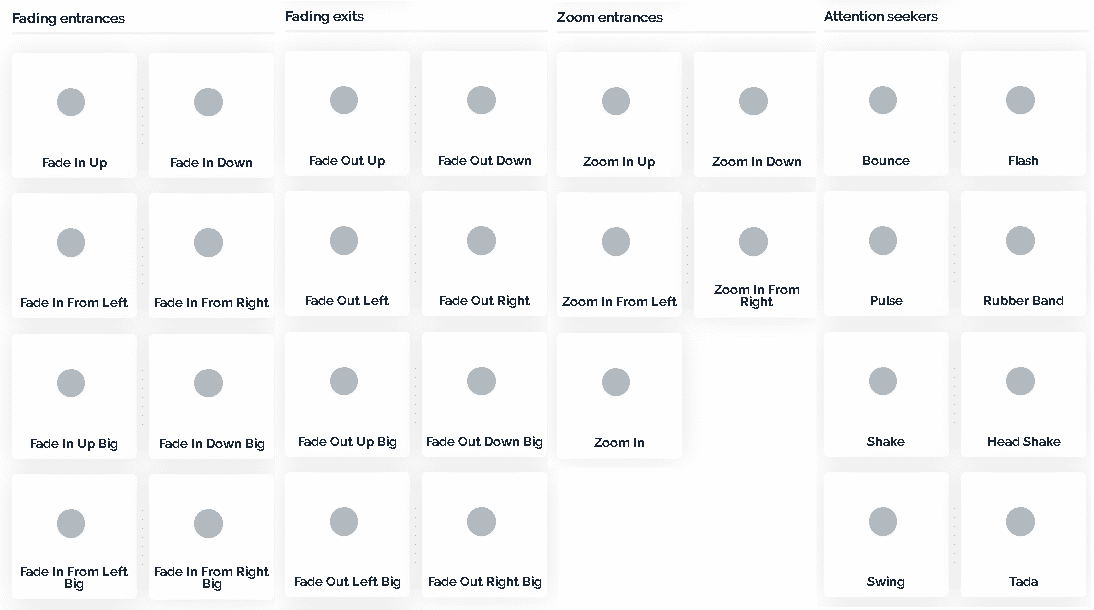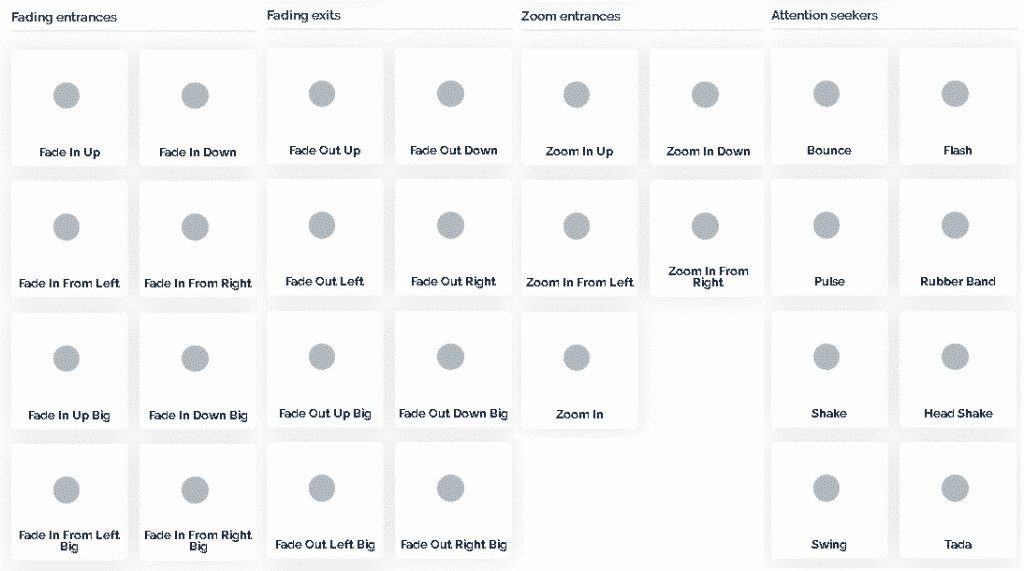 Your imagination is the limit!
Data Manipulation
While the design tool may looks like Canva, Crello, Pencil, etc..
It has a super secret weapon!
You can use Excel sheet to showcase your report. I promise you, there is nothing more boring than simple Excel sheets full of incomprehensible numbers.
But, when you can turn all those numbers into colorful graphs, it's attention-grabbing.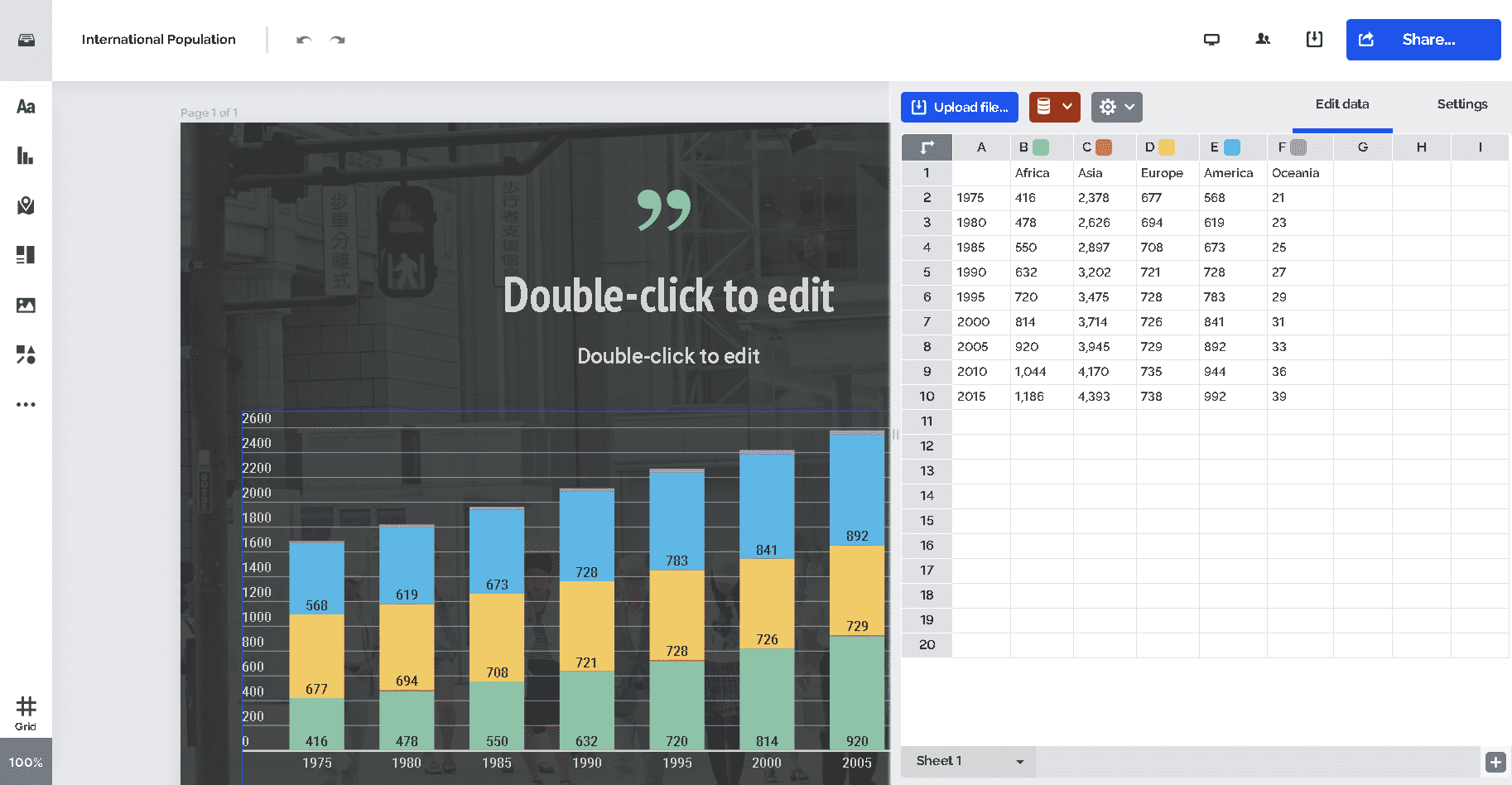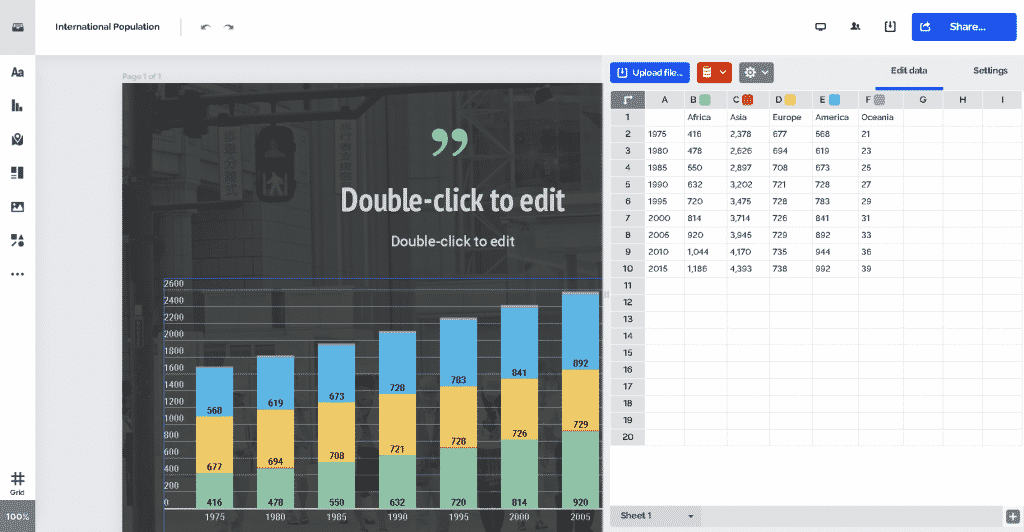 Prezi Designs Walkthrough
Prezi Presentations & Videos
This is where the magic happens! With Prezi, you stop thinking linear like you would do with Power-Point. Your creativity is more like a movie with the lens of the camera moving in and out at the surface of the canvas.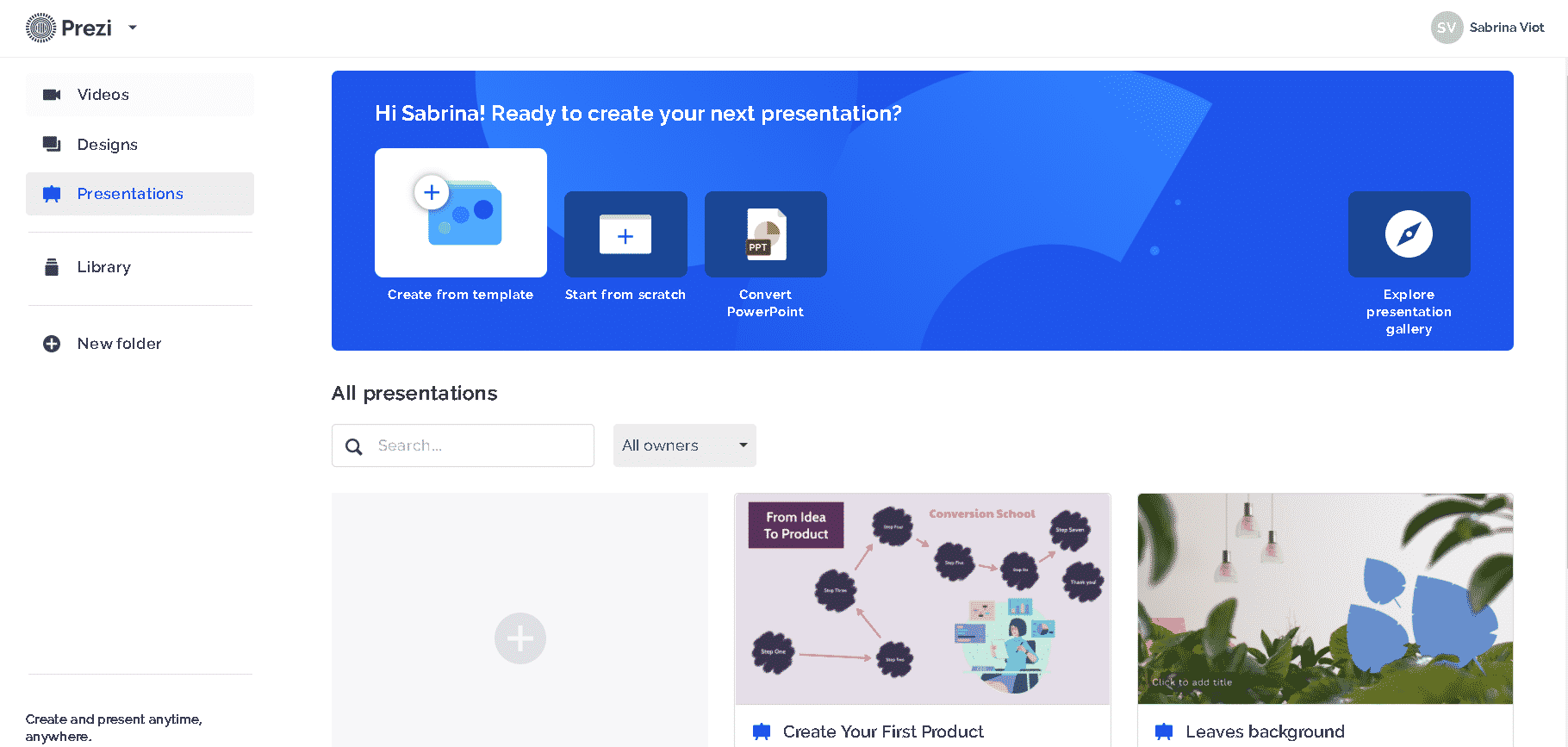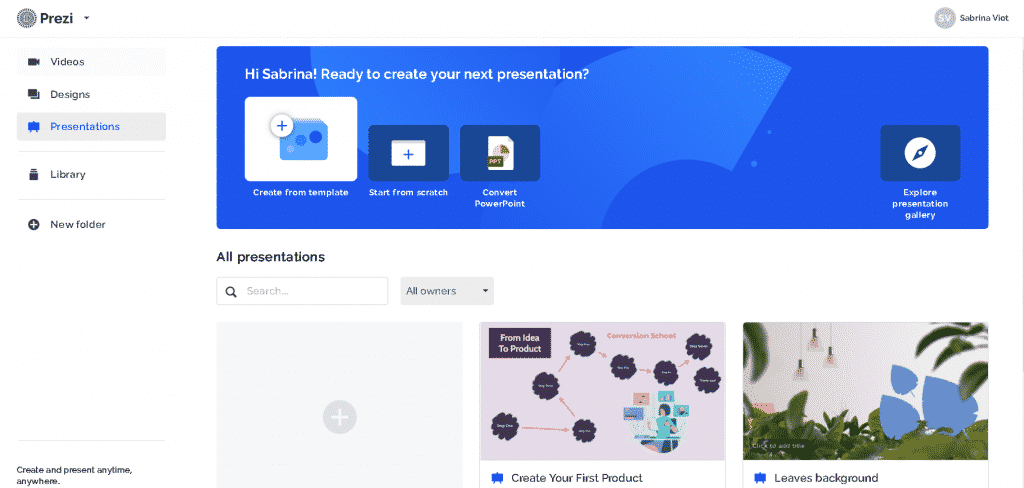 Create Your First Prezi Presentation
It exists three ways to create presentation with Prezi:
Scratch
Convert your Power-Point desk
Use the available templates
The templates are categorised:
General
Sales & Business Development
Marketing
Education & Non-profit
HR & Training
You will also be able to search by color. It's a good feature to use when you want to stay on-brand.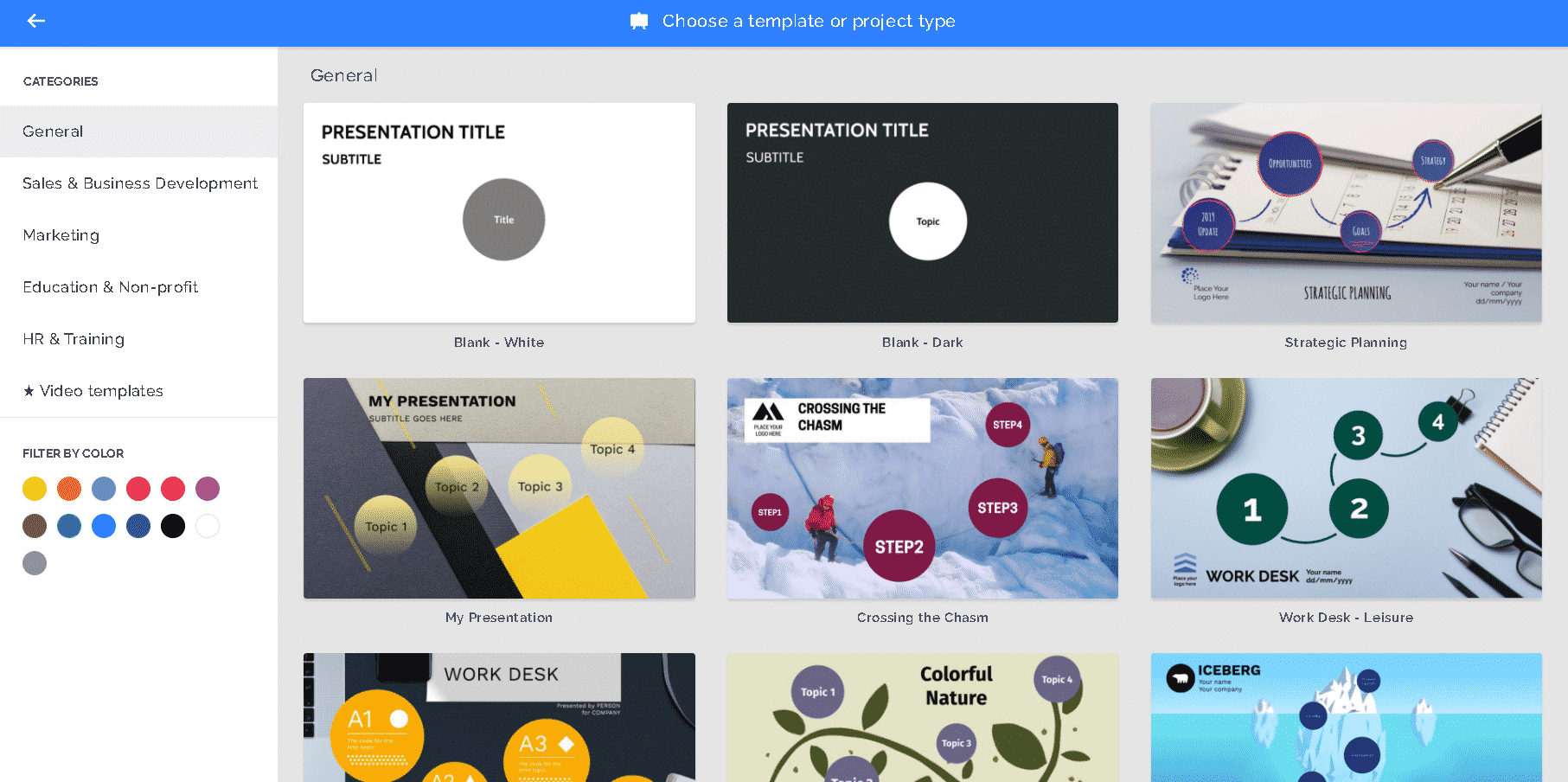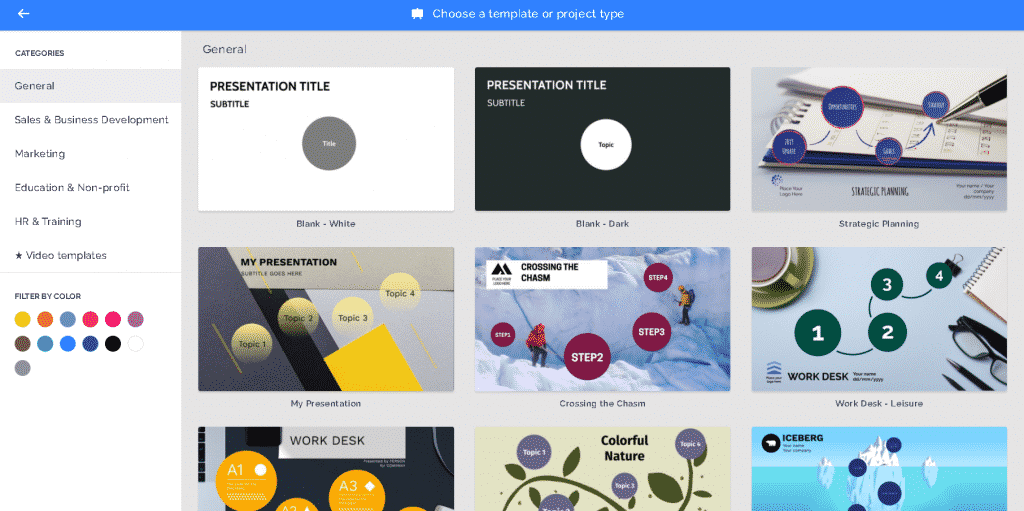 Let see how it works!
How To Videos and live
You can pre-record your video or go live inside Prezi online software.
Desktop Application
Prezi is an online software. However, it has an desktop application which enable you to work offline. It's a huge advantage so you can create, edit, or update your deck from anywhere, at any time.
Presenter view is a separate display in the desktop app that shows where you are in your presentation and what's coming next. It can also time your progress and keeps presenter notes on-screen and updated in case you need a cue.
Why Your Business Should Use Prezi?
Presentations Like A Movie Without The Price Tag.
The zoom in, zoom out, and other animated features are making your presentation alive. It's like the B-roll of your content.
It will captive your audience's attention because you will be able to move your content around to make it more fluid without losing the flow.
Compare to a Power-Point presentation which is linear, your new pitch is in 3-D, rich, entertaining, with extremely slick and neat transitions.
The integration of highly graphics, and visual component transform the most boring presentation into an incredible storytelling.
The New Digital Era
2020 is definitively the year where everything is moving online, and all digital systems must work together to create perfect systems.
Does it speak to you having to switch between tabs to share a video, then come back to your slides, re-enter in presentation mode? And you lose everyone attention because the flow is totally disrupted. Well, you won't happen again!
Prezi embed any type of digital medias into your presentations; from the video hosted on YouTube to the graphs hosted on Google drive via your database created on your MySQL.
From now on, you will only have to click next!
Video Presentation Example Made With Prezi
I really love Prezi! The capabilities are incredible. With the same content, and same presenting abilities, I can see a better engagement in my audience during my masterclasses. The only cons I see is the steep learning curve which can be easily overcome with a little practice.
Are you a course creator, a service provider, or a coach who needs engaging content? Book a free call to talk about transitioning your actual material into Prezi.
If you re looking for simple design tools or content, check out:
Want to come back? Bookmark it!