Funnel Scripts is the best software in the market to solve all your copywriting problems from Facebook ads to sales pages via video scripts and much more. (Review Funnel Scripts 2.0 – 2018.)
Funnel Scripts saved me!
Let me tell you a quick story about the time I was trying running ads I'd spend hours creating.
At the time I was trying to advertise my client's products they'd poured their heart and soul into.
I was struggling with getting my sales copy to convert.
And I was getting more and more frustrated and scared.
Then the bottom fell out from under me when my conversion rates was so low that I could lose my clients.
Which meant I couldn't keep working from home and would have to go find a "real" job again.
As you can imagine, I was in bad shape and desperate, but I wasn't ready to give up on my dream of using the Internet to sell products and really help people make a difference in their lives and businesses.
I spoke with a few other Marketers, we all agreed that I needed to improve the copy on the sales page and on the ads.
As much as I'm good at strategy and tech, copywriting is not my forte!
Looking for a copywriter or something else?
So I looked around to hire a copywriter. Dang!!
I couldn't find someone who could write a sales copy that converts without spending thousands of dollars per page.
It's not a price that my clients were ready to pay for and I was not happy to absorb the cost either.
Then I discovered Funnel Scripts with sales copy blueprints and templates!
At that point, everything changed!
I finally figured out how to:
Model the successful sales copy patterns that were proven to work
Test specific elements of sales copy to quickly find what worked and what didn't
Make creating sales copy fun and profitable (with a lot less stress)
Because I discovered Funnel Scripts, I was able to:
Create all the high-converting sales copy I could ever need
Massively increase my income
Spread my message and make a huge difference in people's lives
Now I'm living my dream of creating copy that converts at low cost and really helps people make a difference in their businesses and I never have to worry about struggling to write sales copy ever again.
⏩⏩ And that's why I'm sharing with you about "Funnel Scripts" so you can experience using the Internet to sell your products or services and really help people make a difference in their lives too!
Watch this quick video where I show you the inside of Funnel Scripts:
The opportunities are endless
It's an incredible tool to write your short and long sales copy, your Social Media blurs, your emails included sequences, your video scripts, your Power-Point presentations, your Facebook Ads, your Google ads, and s much more!!
Funnel Scripts Bonuses
If you've been having a hard time figuring out how to write sales copy from scratch and you need to create amazing sales copy fast, then this software – "Funnel scripts" – is exactly what you're looking for!
It makes writing amazing sales copy easy as 1-2-3 AND takes your information and plugs it into proven sales copy formulas that sell.
With Funnel Scripts you will get these bonuses for free:
Perfect Webinar Wizard ($997)
Start, Story, Solutions Wizard ($297)
5 Fastest Funnels ($1,997)
Funnel Scripts Blueprints ($197)
The Inception Secrets ($547)
+ If you use my link, I will add 2 Special Bonuses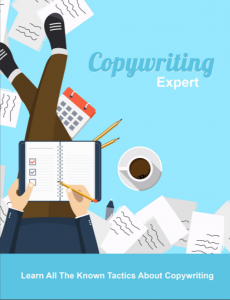 "Must Know" Copywriting Secrets that Guarantee Success from a copywriter expert.
Value $147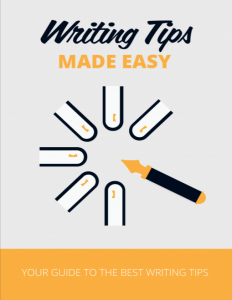 Inside this EBook, you will find a compilation of 25 writing tips which have been designed
to help you become a better writer.
Value $97
You don't want to miss this offer!!
Maybe you are still unsure and want to learn more about Funnel Scripts? Not a problem at all.
You can join this free webinar where Russel will show you how to use Funnel Scripts.
It called "How To Get ALL Of Your Sales Letters, Scripts And Webinars Slides Written (In Under 10 Minutes) WITHOUT Hiring An Expensive Copywriter!"
Of course, if you think you prefer to let me do it for you, please contact me
Did you enjoy this review and want to pin it? I made it easy for you