WordPress, why? It does not matter what business you are in; your website is the online representation of your brand in front of audience, just like a shop on the high street. It needs to be something different from your competitors and the best. Choosing the right platform to have a great website is important. It will decide the tools, customization options and speed of your website too.
According to W3techs recent survey, 37.1% of all the websites on the internet use WordPress. It's a content management system market share of 63.4%.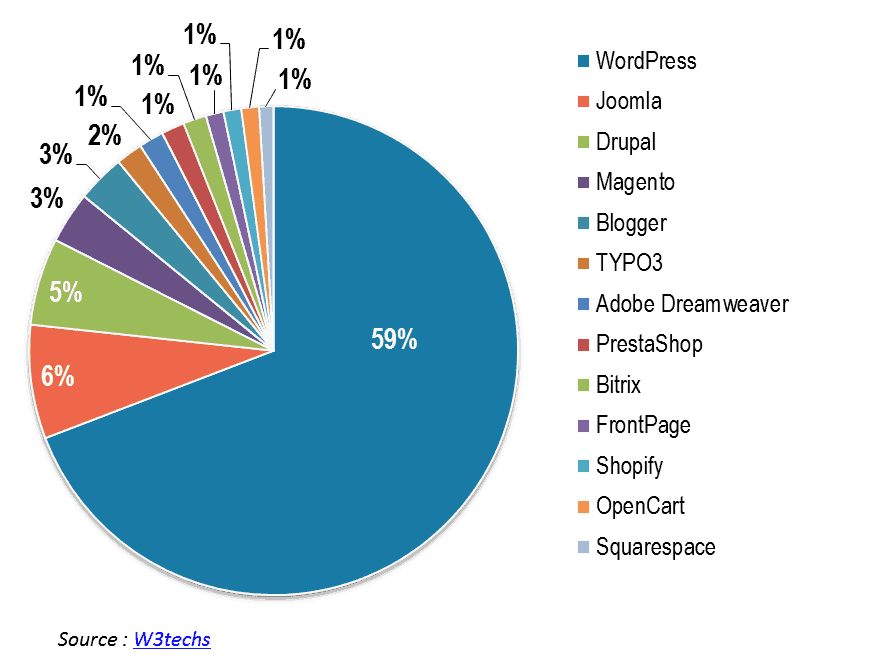 Although before we dig further into the whys, it should be mentioned that there are two versions of WordPress out there. The self-hosted WordPress.org and the hosted-for-you WordPress.com. This article is about the self-hosted WordPress.org variant.
WordPress.com vs WordPress.org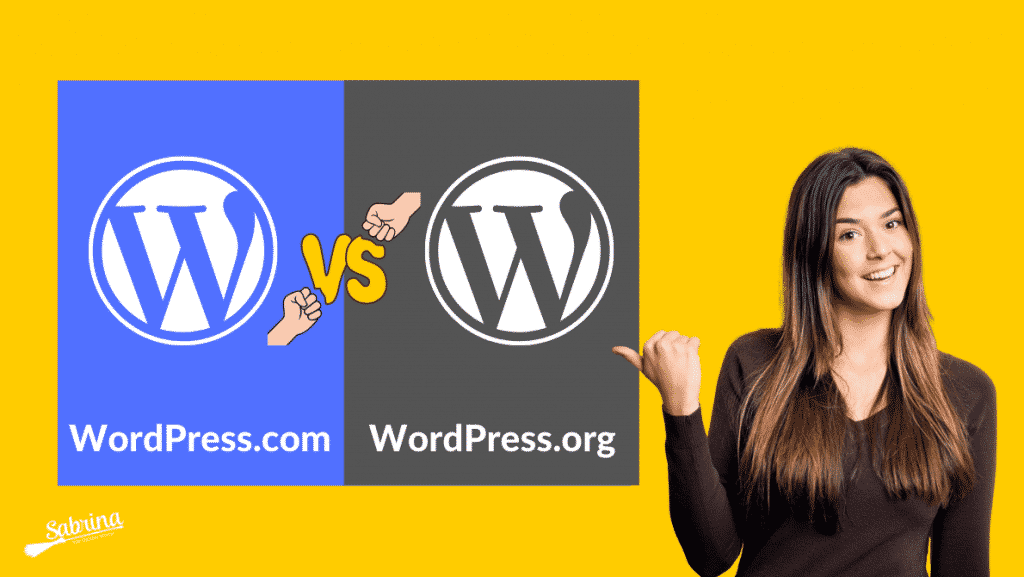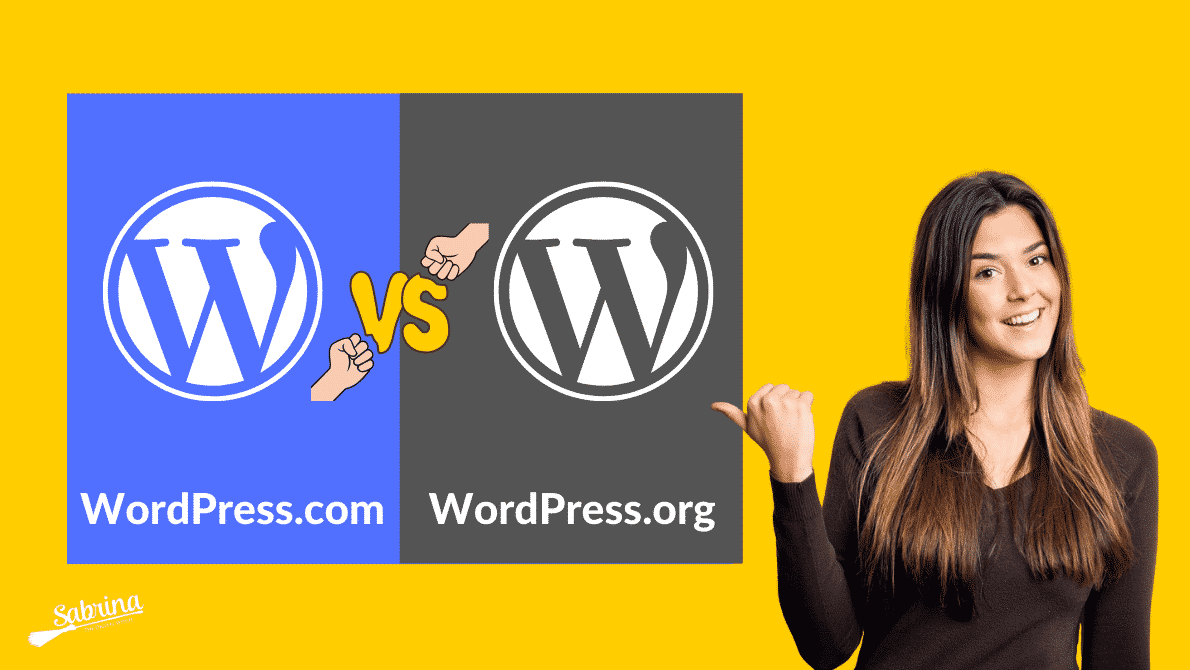 Below are the definition of both WordPress.
.com is a platform for self-publishing that is popular for blogging and other works. It is owned and operated by Automattic, Inc. It is run on a modified version of WordPress.org, an open source piece of software used by bloggers.

Wikipedia
.org is a free and open-source content management system written in PHP and paired with a MySQL or MariaDB database. Features include a plugin architecture and a template system, referred to within WordPress as Themes.

Wikipedia
The WP.org is the one you will use to build your website, and manage your content. It's a software such as Joomla, Drumpal, or Magento.
The WP.com is an hosting platform where you will host your website. It's similar to Siteground, WP-Engine, or Flywheel.
While WordPress.com uses WordPress.org to let you build websites, it's where the similarity stop. The WP.com platform is for profit, and its prices are pretty high. WP.org is an open source, so its total free to use, custom, or do whatever you want with it.
I'm part of the WordPress community; we are a hug group of coders, developers, marketers, designers, etc. all volunteering around he world to make the platform better for everyone. You can find regular news on WordPress.tv or joining WordCamp event.
Host your own content
While you do not pay for using WordPress.org, you need an online space, also called a server to publish the content you created. It's why we say that WordPress is a self-hosted platform, meaning you own any website you create in its entirety.
So, you need to rent a sever also called hosting package. Due to the fact that you own your content, you can move between the different hosting company as your will so you can find the cheaper and faster offer.
WordPress Is Low Cost
The Software
One of the biggest selling points of WordPress: it's an open source. It means that it's free and you can alter it as you wish. It offers lots of themes, plugins and other tools at no cost, or very low-fees.
Just with the plugins, and page builders, you can create an highly custom website without touching a line of code.
Hosting Package
It also means you need an hosting package. You can choose which hosting company you want to use to get your website running. It gives you the ability to switch between web hosts at will.
I would recommend Siteground, for the best customer service, or WP Engine for amazing servers capabilities.
The cost of hosting packages will depend of the company you decide to go with, the bandwidth your need for your website, the number of monthly visitors, and other options.
The price can varie from like $5 per month to hundreds of dollars per month.
Domain Registration
Because you own your domain, your website cannot be published under the sub-domain of a platform. You have to pay for a domain registration. The cost varie on multiple factors:
Where you buy the domain
The reputation of the domain
If anyone owns the domain or not
My favorite place to purchase domains is Namecheap. It cost me around $15 per year, per domain.
After, it's highly recommended to purchase a domain privacy called WHOIS privacy.
Domain privacy (often called Whois privacy) is a service offered by a number of domain name registrars. A user buys privacy from the company, who in turn replaces the user's information in the WHOIS with the information of a forwarding service (for email and sometimes postal mail, it is done by a proxy server).

Wikipedia
Really Easy to Setup and Use
People who don't even know how to code use WordPress. You can choose a theme, experiment with different features and you have the site online in no time.
However, it's doesn't mean that you can under-value a professional. If you want your website to look professional for your business then it's a good idea to hire someone to do it for you.
WordPress is SEO Friendly
Word press is SEO friendly out of the box and you can use it further to optimize your website. It makes use of standard compliance high quality code and produces semantic markup. Google search engine loves this platform. It's the reason WordPress sites tend to have a better SEO rankings than others platforms.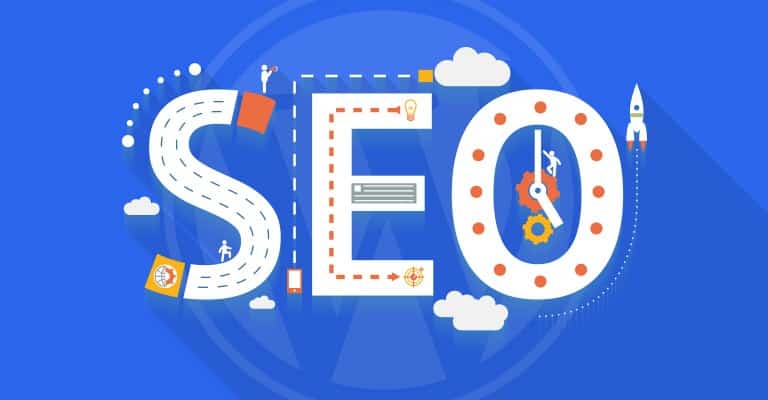 It exists numerous plugins that will help your website to have a good SEO. The most used is Yoast which has free and paid versions. RankMath is a new comer ins the market; his performance are good. It also offers a free SEO Analyser.
While those plugins will help with SEO, you will need to have more than that to increase your website searchabilty and ranking.
WordPress is safe and secure
Security is one of the key deliverables in WordPress development. However, it's known that WordPress websites are the most victims of cybercrimes. The good news is that you can make your site very secured.
The two main things to do are:
Have a security plugin installed
Have regular maintenance.
Maintaining your site is one of the most importante tasks to do to keep a beautiful website functioning correctly, and avoid hacks. Let's find out more about website maintenance.
Create What You Want
From themes, to plugins, via 3rd party integrations, with WordPress, the universe is the limit of your creativity.
Themes
From the source Sceptermarketing, it exists over 31 thousand themes.
The following criteria in their count of themes that are available through WordPress today:
Themes that are available for download or purchase
Themes that are known (or likely) to be up-to-date
Child themes that are for sale are included in the count
Where possible, themes that have both a free version and a paid version are counted as one theme
And of course, we're only counting WordPress themes and not mere designs or templates or themes of any other type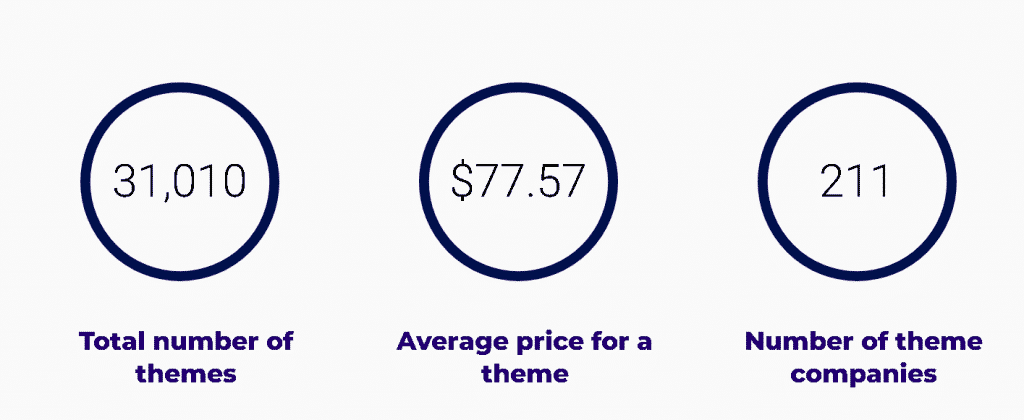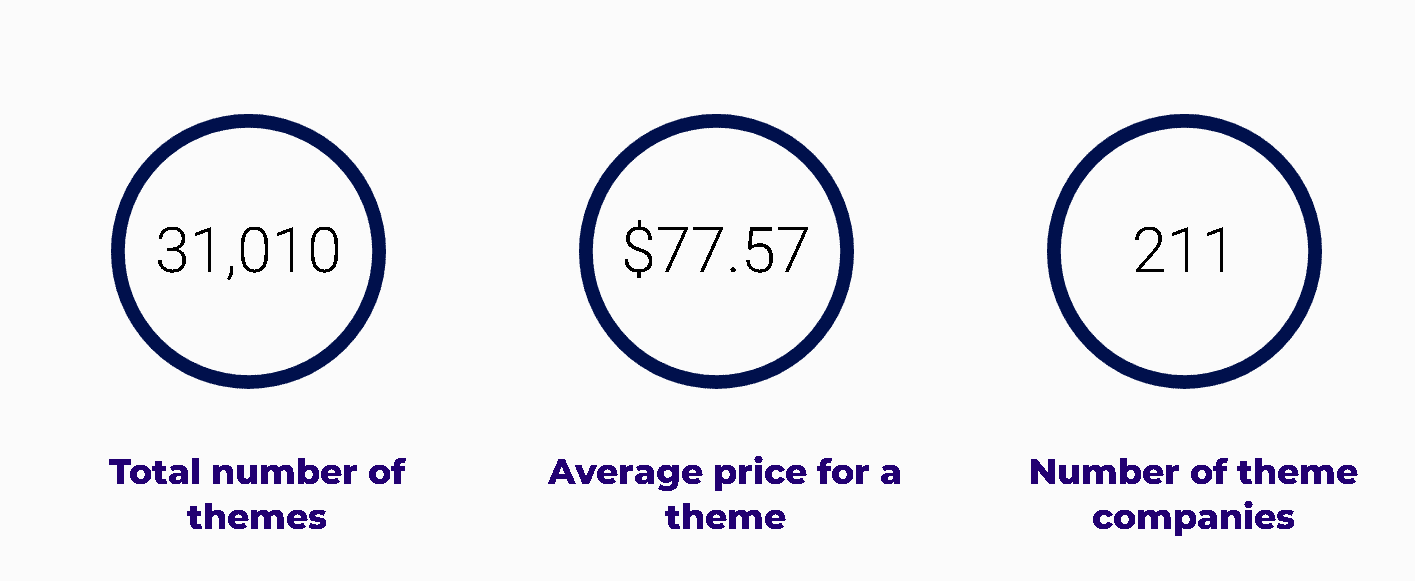 Plugins
A plugin is a piece of software containing a group of functions that can be added to a WordPress website. They can extend functionality or add new features to your WordPress websites.
PHP programming language is used to create plugins and integrate seamlessly with WordPress. In the WordPress community, there is a saying that goes around: "there's a plugin for that". They make it easier for users to add features to their website without knowing a single line of code. (Source: WP Beginner.)
According to WordPress Directory, there is over 56,000 plugins available! It's a total myth that using too many plugins will slow your website. So, do not stop your creativity!
Mobile-Ready
No matter what kind of visitors you have or what type of audience you are targeting everyone nowadays using mobile instead of full-sized computers for the sake of comfort and mobility. So, if your site is not mobile ready you are actually losing large portion of your potential users. If you want your website, look good on any device WordPress enables that for you.
Conclusion
These are some of the main reasons which make WordPress so popular.
Due to its robust features, many of the top brands use WordPress to power their websites including Time Magazine, Facebook, The New Yorker, Sony, Disney, Target, The New York Times, and more. So, what is your choice?
Want to come back? Bookmark it!