Affiliate Marketing! Everyone is talking about it but what is it exactly? And how can you start?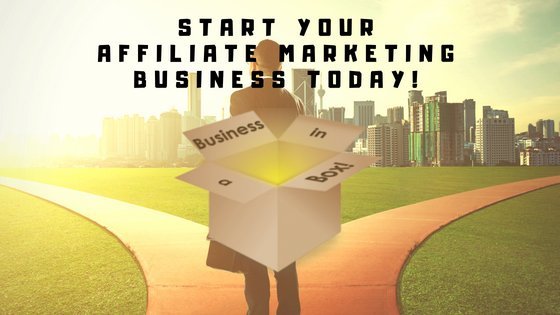 Do you need to make money quickly? Or create a second income stream?
Don't have a product?
Don't have any services?
Don't have a course?
But you have a passion for something that you love to talk about?
You are in the right place!
What is Affiliate Marketing?
Pat Flynn from smartpassiveincome defines Affiliate Marketing as follow:
"Affiliate marketing is the process of earning a commission by promoting another person's (or company's) product. Products exist in your target market right now (that people are probably already buying) and if you can become the resource that recommends those products, you can generate a commission as a result.!
Whatever you have a 9 to 5 or like me a business to run, Affiliate Marketing is the best way to create an extra income stream or to become your full-time activity so you can have more time for you.  
Affiliate Marketing is not Networking Marketing. It doesn't request you to invest on anything that you will have to sell, nor bothering all your friends and family. You will be totally independent and your success will be as small or as big as you want.
Affiliate Marketing will help YOU to do what you love to do while making money online.
The secret of Affiliate Marketing is to find a niche that you want to serve and bring them the solution to their problems.
Are you wondering, how can I start?
Well, you can do, like some, make tons of research online trying to find the best solution, spend lots of money in trials and waste a lots of time. You'll succeed if you are motivated but it will certainly take time.
What I'm offering to you is a full Affiliate Marketing business in a box for free.
Yes, you read it right! I'll give you everything you need to start your Affiliate Marketing Business at no cost, not tomorrow but today!
My mentor and friend, Catlin Bettridge, came up with an idea sometimes ago about helping people to start their own business to make money online as a passive income. The system has grown in something amazing! Now, I'm using the same system to create my own passive income stream so I can relax and enjoy more free time even that I have a service provider business. Today, it's my turn to you with this insane magic box. 
In the business in a box system, I'll give you your first affiliate funnel, the full training on how to install and use it, all the email swipes that you can simply copy/paste to use and the tools to apply.
⏩⏩ You can make your first affiliate commission under 7 days for free with this 7 steps process!
YES, that's right.
It's FREE.

No technical knowledge needed

All training is provided via step-by-step videos.
Are you ready to make money online today?
Do you want to pin this post? We make it easy for you: